Farmers and ranchers have a wide range of John Deere Gator attachments to choose from, and all of them can potentially increase daily productivity and efficiency. Whether Gator owners want to improve the comfort of their Gator or add a bucket holder, John Deere has attachments to suit its customers' needs.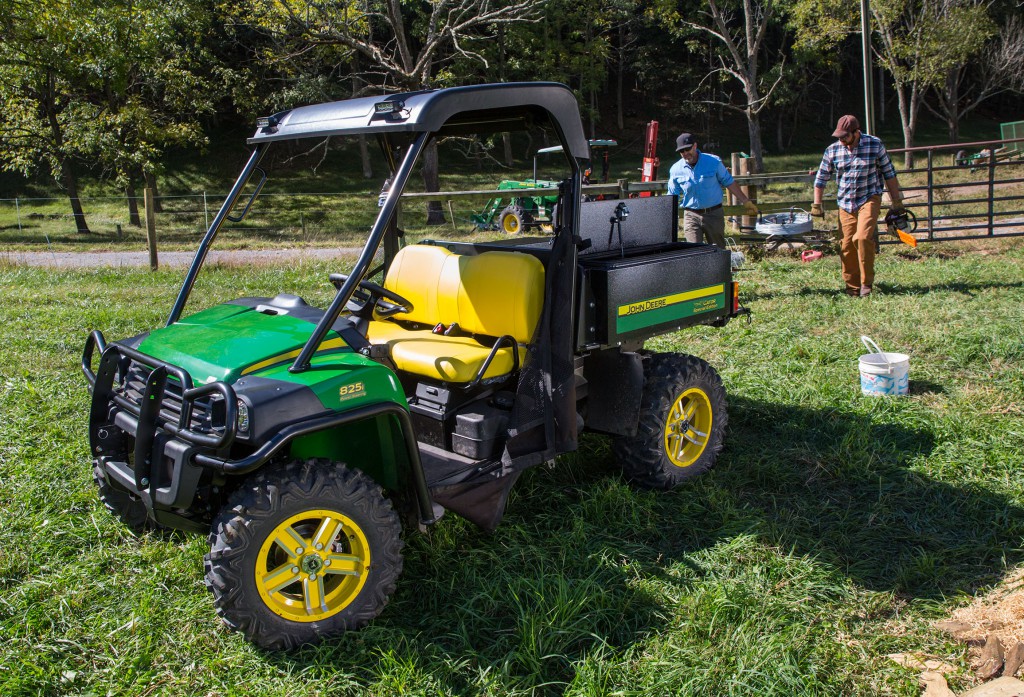 In this post, we'll take a look at some of the John Deere Gator attachments for farmers and ranchers.
Power Lift Kit
The cargo box power lift kit is designed to make it easy for operators to lower and raise their cargo boxes on a whim – no manual maneuvering is necessary with this kit.
AMS Integration Kit
The ag management solutions (AMS) integration kit is available for heavy-duty Gators. It allows operators to mount a StarFire™ receiver and GS display within the Gator for mapping, identifying field obstacles, and soil sampling.
Side Tool Rack
The side tool rack is one of the more helpful John Deere Gator attachments for operators who use long-handled tools. This rack keeps items, such as rakes and trimmers, in-place outside of the cargo box.
Bucket Holder
The bucket holder can ensure that excess items are kept in place while the Gator is in use, giving users one less concern on the job.
Draw Bar
The draw bar allows users to hook up implements to their Gator, giving it more versatility for a wide range of tasks.
Ball Mount
Ranchers and farmers have a choice of a 2-inch or 1.875-inch ball mount for their Gator. This allows them to hook up additional items for use.
Winch
Winch-ready Gators can take advantage of the Warn Winch, which is 12-V and water-resistant. Winch mounting kits and winch receiver mount kits are also available for some Gator models. They come with everything farmers and ranchers need to install a winch onto their Gator for more pulling power.
Stereo Mount Kit and Stereo
Some John Deere Gator attachments can be used for sheer enjoyment as well. The stereo mount kit and stereo allow operators to listen to music via SIRIUS® Satellite Radio or their iPod, and it's also Bluetooth compatible.
Fox® Shox
Farmers and ranchers can take advantage of shocks from Fox Racing, which are fully adjustable to accommodate a wide array of driving styles.
Underbody Armor
Underbody armor is composed of strong aluminum for additional frame protection, and it also shields critical powertrain components.
Cab
Cabs can be added onto Gators to provide protection against the elements. Depending on owners' needs, a cab can be outfitted with windows, seat belts, and doors. There are also Air Cleaner Relocation and Noise Reduction Kits for even more comfort.
Cab Heater
The cab heater has two different speeds and it can defrost the Gator windshield on a frosty day.
If you enjoyed this post or want to read others, feel free to connect with us on Facebook, Twitter or Google+!
You might also like: