Over the years, Deere & Company has proactively studied changes in its major global markets to better understand and meet the needs of customers around the world. The company has recently refreshed its strategy to address these changes.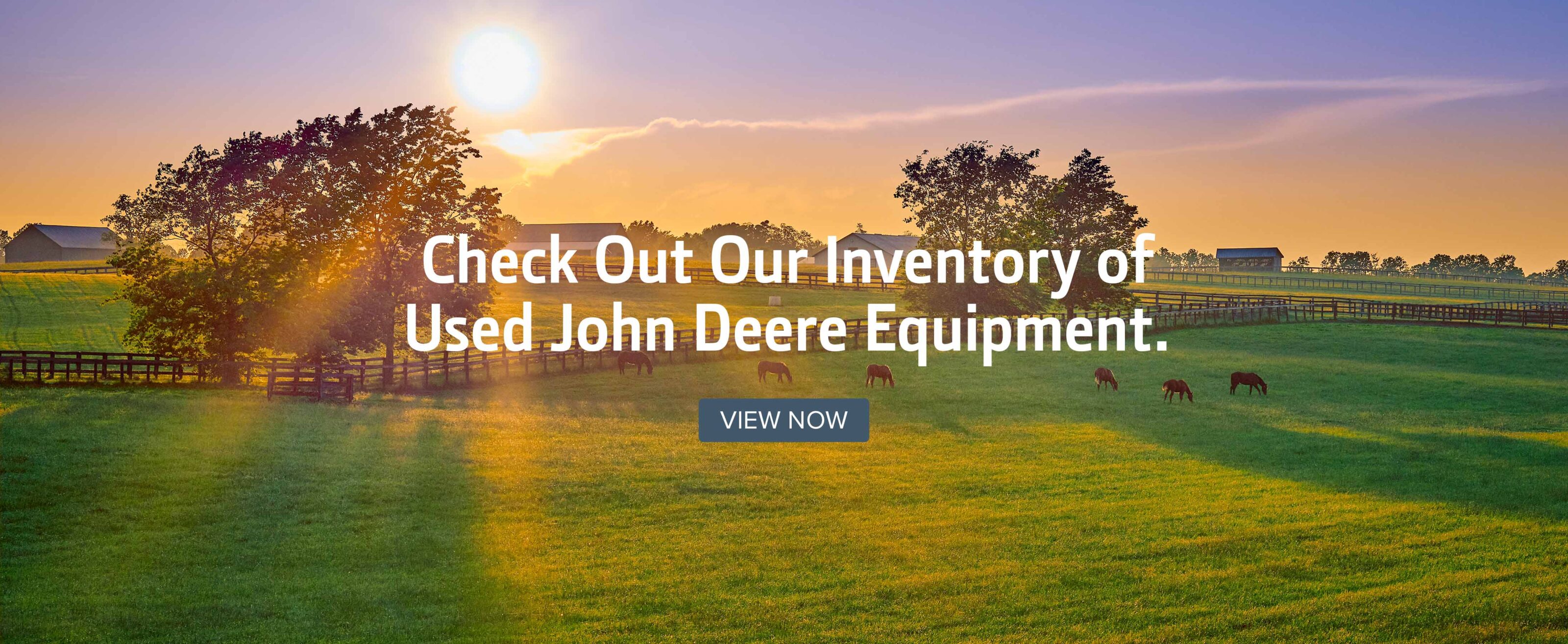 Here, we've provided a summary of the revised John Deere Strategy. You can also watch the video below to get Chairman and CEO Sam Allen's perspective on it.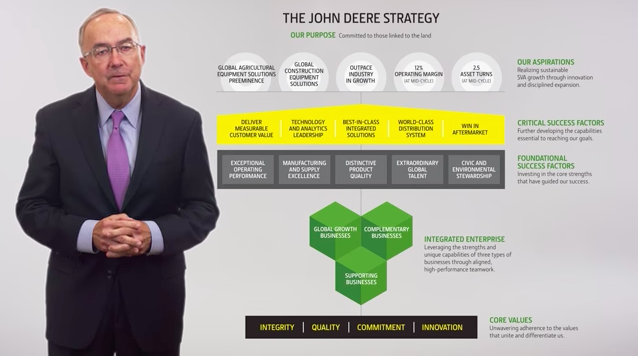 This video below uses a kernel of corn as an example – representing one human being in the world. For every one of these, John Deere's customers have to provide food, fuel, clothing, shelter and infrastructure. By 2050, the global population is expected to reach 9.7 billion. It's hard to visualize just how many people (or kernels of corn this is), but the video does a good job of explaining what a huge responsibility it is.
Interested in learning more? Shop our inventory of used John Deere equipment!
https://www.youtube.com/watch?v=8KhPZfa6LQ8
Core Values
Helping John Deere customers meet the needs of 9.7 billion people is an enormous challenge. How can the company meet that challenge? By executing the John Deere Strategy.
From the very beginning, John Deere has been based on four core values:
Integrity
Quality
Commitment
Innovation
The company aims to live up to these values in everything that they do, in order to stand out from the competition.
Success Factors
Integrated enterprise means that John Deere leverages the strengths and capabilities of three types of businesses through a line of high-performance teamwork. Ag and Construction are the twin engines of the company's global growth. They are complemented by the Turf and Forestry businesses. These supporting businesses help make all of the businesses work better.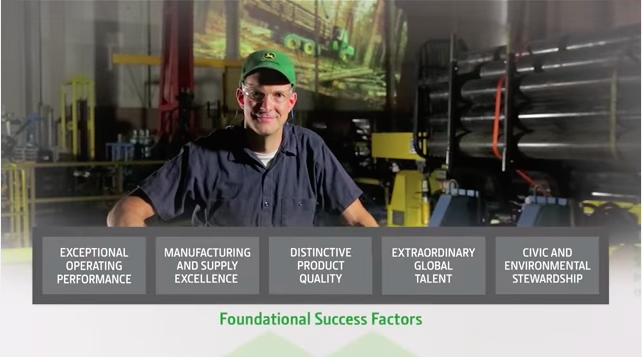 Foundational success factors are the core strengths that have guided John Deere's success for generations. These are the things that John Deere does well, and will continue to invest it.
Exceptional operating performance
Manufacturing and supplying excellence
Distinctive product quality
Extraordinary global talent
Civic and environmental stewardship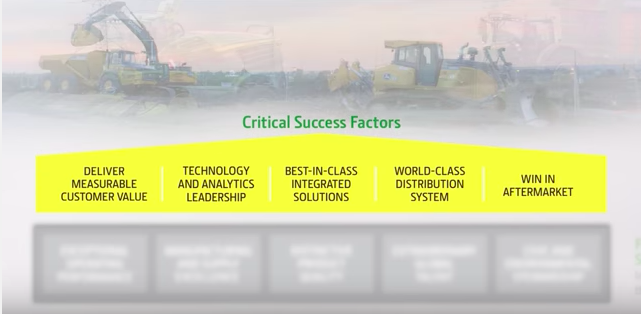 To help meet new challenges, John Deere has established 5 critical success factors. By using data in innovative ways, analyzing it to help customers make better decisions and to help the company find new opportunities.
Deliver measurable customer value
Technology and analytics leadership
Best-in-class integrated solutions
World-class distribution system
Win in aftermarket
John Deere's Aspirations
Realizing the company's aspirations (ensuring sustainable growth) will require game-changing innovation, discipline, and expansion. John Deere is committed to being the best in the world at providing data-enabled equipment solutions to agricultural customers. To the increasingly global construction customers, the goal is to gain market share from competitors and achieve a higher level of financial performance.
Final Thoughts
That's the refreshed strategy, which aims to provide employees clear direction and motivation for everything that they do. For investors, it provides a clear picture of where the company is today and where we expect to be years from now.
While much of the refreshed strategy is familiar, John Deere is making big adjustments to meet the needs of customers around the world. Ultimately, this is much more than a strategy; it's a promise to continue pursuing quality and innovation to make customers more efficient and profitable.
If you enjoyed this post or want to read others, feel free to connect with us on Facebook, or Twitter!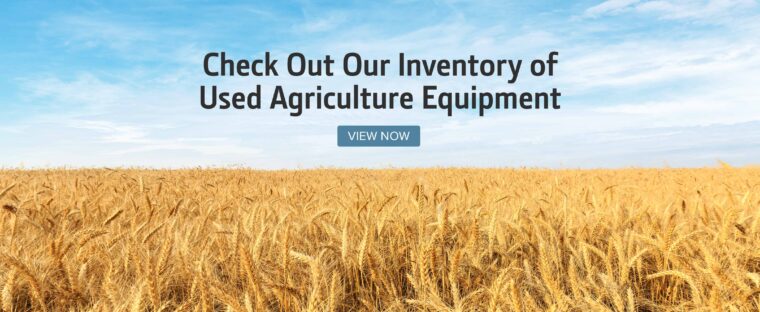 You might also like: