When the John Deere engineering team gets to work, they strive towards production with integrity. Deere's machines are built from the ground up as a complete solution for their intended use, which is why they design their machines as a complete vehicle. Many of their machines feature their own engine, drivetrain, hydraulics, cooling system, and more, allowing components to work together because they were designed together.
Access the top performing equipment on the market. Explore our inventory of John Deere machinery!

With decades of experience in the off-highway diesel engine business, Deere is always researching and developing construction and forestry engines that meet strict emissions standards.
The John Deere emissions journey started back in 1996, when the company launched the PowerTech family of engines to meet Tier 1 emissions regulations. Using a building block strategy, Deere pioneered the use of many advanced engine technologies for subsequent Tier 2 and Tier 3 engine platforms.
Along the way, Deere made some significant accomplishments. Deere was the first non-road engine manufacturer to use cooled exhaust gas recirculation (EGR) and a variable geometry turbocharger to meet emissions regulations. While different machines typically require different emissions technology, Deere strives to match the right technology to each of their machines.
Building on the above success and cooled EGR, Deere introduced a hassle-free way of meeting Interim Tier 4 standards by adding a smart exhaust filter. IT4 called for significant reductions in both nitrogen oxide (NOx) and particulate matter emissions. Deere controlled the engine and its combustion process with precise amounts of cooled EGR to lower nitrogen oxide formation while the exhaust filter controlled particulate matter.
The move from Interim Tier 4 to Final Tier 4 brought the cleanest exhaust standards ever, requiring yet another evolution in engine technology. The John Deere solution will be cooled EGR with an exhaust filter and will have their new customized selective catalytic reduction (SCR) system.
However, some manufacturers have chosen not to use an exhaust filter in this process. Instead, they typically utilize an engine calibration that produces less particulate matter. Less particulate matter in this situation produces more NOx. To reduce the increased NOx levels, they use a selective catalytic reduction system that requires diesel exhaust fluid. Therefore, the more they control particulate matter with engine timing, the more NOx is created that needs to be tamed.
By following their building block strategy, Deere has a balanced approach to meeting emissions regulations across a wide variety of machines and horsepower levels, making it possible to control the production of both target emissions. Simply put, Deere is then able to focus the performance of the engine on its power, torque and responsiveness, rather just emissions compliance (regulation requirements can be seen in chart below).

With these technologies in place, customers are able to leverage powerful, reliable machines that are built to make jobs easier and faster all while reducing emissions to as close to near-zero levels as they've ever been. Cooled EGR, exhaust filters, and a customized SCR system allow Deere to meet compliance standards without compromising integrity.
Hopefully this trip through the John Deere emissions journey has shed some light on the technology and makeup of Deere's compliant diesel engines. If you enjoyed this post or want to read others, feel free to connect with us on Facebook, Twitter or Google+!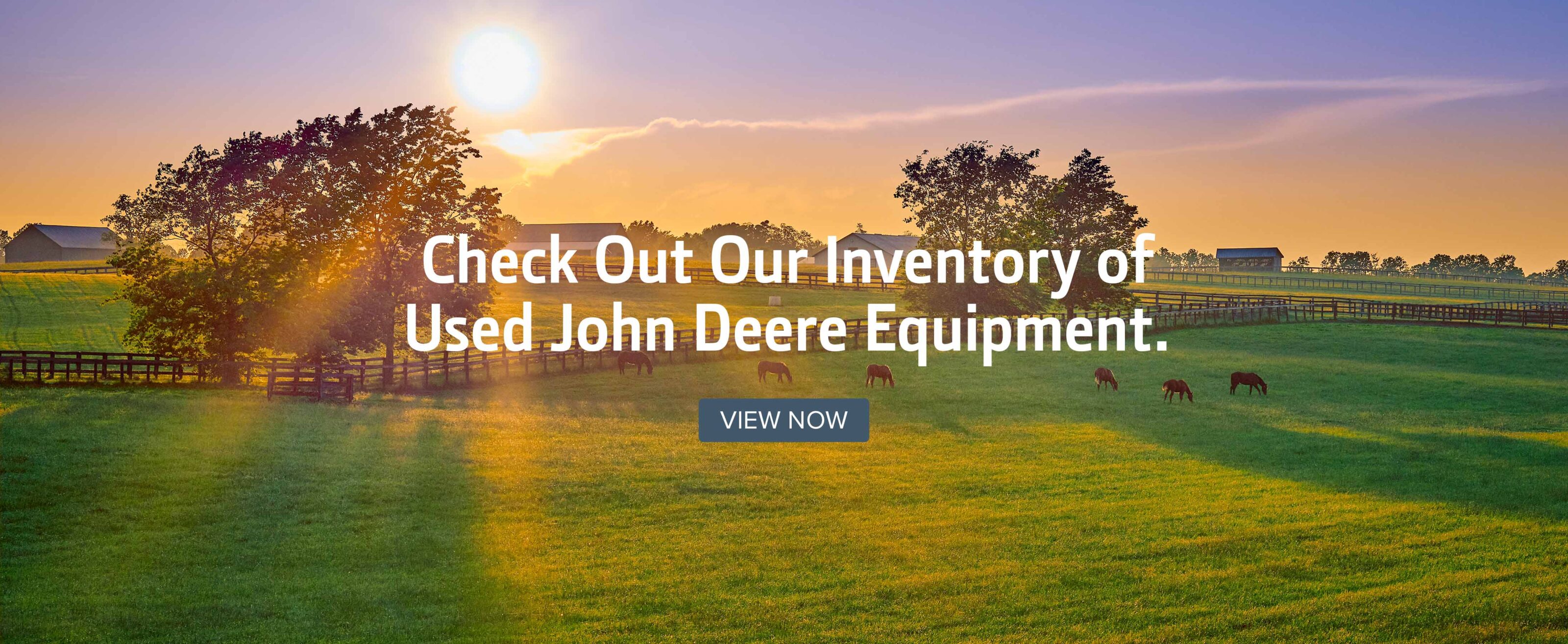 You might also like: