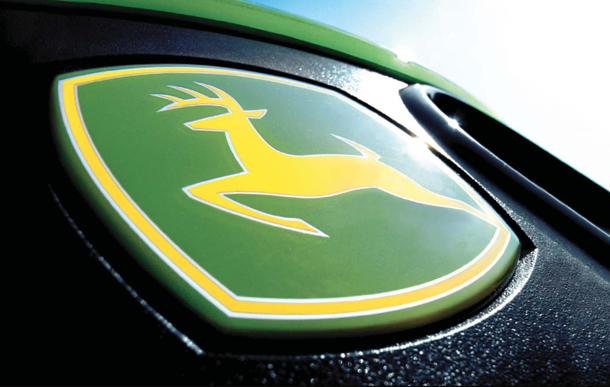 Part of what makes an American company more than just a marketplace for the exchange of goods is a reliance on customer feedback for future expansion, and iconic brands like John Deere have used this model as a vehicle for growth in the agricultural sector.
John Deere not only offers its customers a chance to provide feedback about their favorite machines and equipment, the company also helps them use the given product in a more efficient way by placing links on its website to effective tips and guidance pages.
John Deere Emissions Hub
The company offers an "Emissions Hub" page that helps fleet owners and managers, personal users and farmers learn about the latest in emissions standards for off-road vehicles. Detailed explanations are provided by the company regarding the newest requirements, the effect these will have on given industries and how John Deere is working to outfit its equipment with technology to comply with the new rules.
Efficiency and Emissions Compliance is addressed from several points of view, giving many types of John Deere users a perspective on the impact of the new rules.
John Deere Classic
John Deere also provides links to its sponsored programs and annual events, one of which is the famous golf tournament that bears its name.
The John Deere Classic website provides fans of the brand with a number of resources about the event, ranging from pricing information to tournament info about past winners and the potential champion for 2012.
John Deere Landscapes
For homeowners and landscaping professionals, the company provides a number of resources about the products that are needed and practices to adhere to in order to have the greenest lawn possible. Expert tips are given by industry leaders, releases and news help to inform guests about the latest developments in the sector and business advice is offered.
Tech Pubs
John Deere also has a number of pages for technical information about the machines offered in each specific sector, ranging from construction and forestry equipment to personal lawn mowers. Operator manuals, parts catalogs, installation instructions and training guides are all linked to the main tech-info website.
YouTube
The equipment manufacturer also offers a number of resources for people and companies looking to operate in a green and sustainable manner. These include videos from John Deere experts, links to environmental pages and service request options to help expedite the transition.
You might also like: