John Deere values its customers. It's one of the many business traits that has landed Deere on several top brands lists and explains why more than three-quarters of Deere customers consider themselves "brand loyal."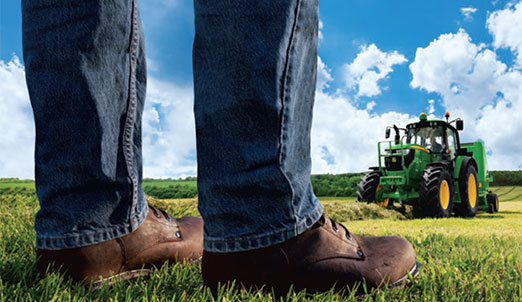 One way the company nurtures and expands this brand loyalty is through John Deere Gold Key Tours, which invite Deere customers to the factory where their machine was manufactured, offering guided tours and a one-of-a-kind look behind-the-scenes into the workmanship that's put into every machine. The tours include a visit with factory workers, complimentary catered lunch or dinner, as well as an opportunity to start machines for the very first time when possible.
Let's take a look at the different Deere manufacturer locations that offer these tours, and what customers can find at each location.

The Augusta, Georgia factory is an assembly only factory where customers can get a tour of the facility where the Augusta built 5E Limited, 5EN and 5M Series Tractors were made. The 2 to 2.5 hour tours are limited to customers that purchased machines from this facility and have a machine that's on order and have an order number assigned. After registering for the Gold Key Tours program, customers can schedule tours up to a year in advance.
Location
John Deere Commercial Products 234 John Deere Parkway Grovetown, GA 30813
Des Moines Works Gold Key Tour

The Des Moines Works facility is a large producer of cotton pickers and self-propelled sprayers, opening its doors to customers who purchased a machine from the facility and have a machine on order and have an order number assigned to them. Manufacturing conditions often change at this site, leaving customers with a small window to book tours (no more than 6 days lead time).
Location
John Deere Des Moines Works 825 SW Irvinedale Dr Ankeny, IA 50023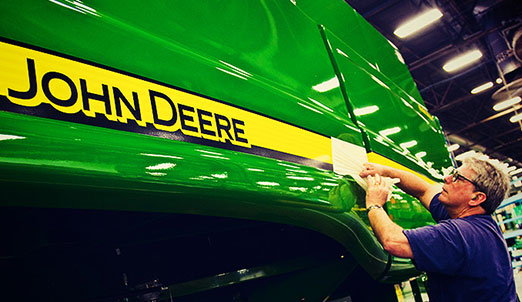 John Deere Harvester Works tours give customers an all-access look into the manufacturing process for harvesting combines. Due to the complex manufacturing schedule at this location, tours will only be offered in the 2013 fiscal year. There is a 30-day window to schedule the tour before the location builds your machine and a 30-day window after completion to access the Gold Key Tour.
Location
John Deere Harvester Works 1100 13th Ave East Moline, IL 61244

The Ottumwa location offers Gold Key Tours for Ottumwa built round balers, pull-type mower conditioners, and self-propelled windrowers. Machines must be on order and have an assigned order number, with a 30-day before and after manufacturing date window to schedule tours.
Location
John Deere Ottumwa Works 928 East Vine Street Ottumwa, IA 52501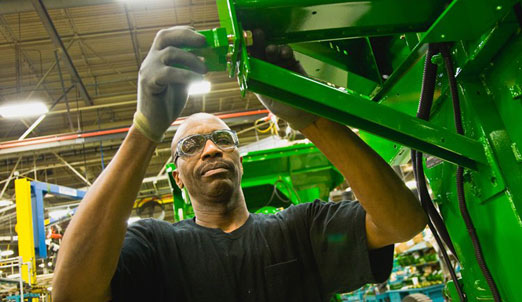 Waterloo Works offers tours for Waterloo built John Deere tractor customers. Machines must be on order and have an assigned order number, and tours can only be booked with 6 days lead time (similar to the Des Moines Works facility).
Location
John Deere Waterloo Works 400 Westfield Ave Waterloo, IA 50701
John Deere offers a unique opportunity for customers to visit the place where their machine was born. These all-access tours are a one-of-a-kind opportunity to get an all access look  into the effort and workmanship that goes into each John Deere machine. If you enjoyed this post, or want to read others, feel free to connect with us on Facebook or Google+!
You might also like: