Located within every John Deere combine, excavator, Gator, tractor, harvester, and any other piece of equipment is a reliable John Deere engine. The engine is the heart of all John Deere machines, and without it, the industries that Deere serves would be different.
However, before these engines can make their way under the hoods of Deere equipment, they must first work their way through a strict engine testing process.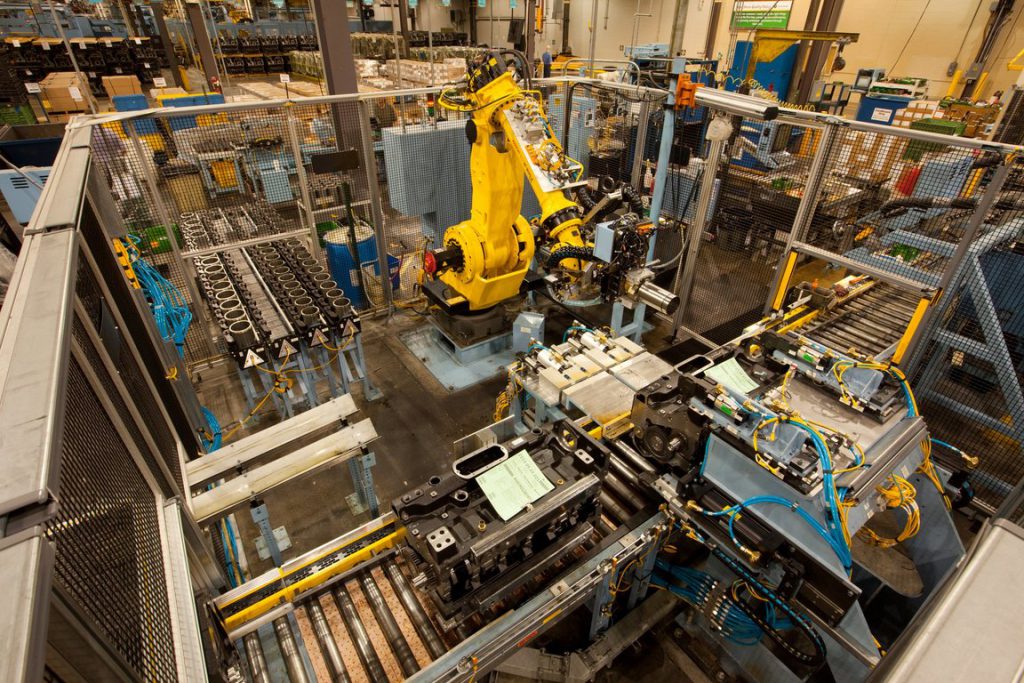 In this post, we will take a closer look at the manufacturing process and engine testing that John Deere engines go through before being put to work. Durability and quality are accounted for at each step of the process.
The individual parts and components are review and tested before being manufactured. The extensive tests the engines endure are designed to simulate a vast range of real-world extremes. These extreme tests ensure the machines are ready for any type of terrain or weather conditions they might encounter when working.
Tilt Table Test
This test allows Deere to push engines and drivetrains to make sure proper oil distribution and hydraulic function are maintained throughout the working process.
Precise Emissions Tests
Government regulations are in place to keep the industry moving in the right direction. John Deere tests all of their engines to make sure they are in compliance with the latest government regulations as they are introduced.
Durability Test Lab
John Deere takes pride in providing durable products across industries. With this in mind, all John Deere engines endure durability testing to make sure they deliver for years to come. Before the engines are placed in machines, they run for thousands of hours through high altitude and extreme temperature conditions.
Final Thoughts
Whether you work in agriculture, construction, forestry, commercial, or simply out in your yard on the weekend, you need a piece of equipment that's powered by a reliable engine. John Deere engine tests are designed to instill quality, durability, performance, and reliability from the start.
If you enjoyed this post or want to read others, feel free to connect with us on Facebook, Twitter or Google+!
You might also like: