A John Deere belt or belt buckle is the perfect way for you to show your love of all things Deere. Whether you can't get enough of the brand or you're simply an agriculture enthusiast, John Deere belts and belt buckles are the only fashion accessory you need. Let's take a look at some of the belts and buckles for him and her.
Men's 2 Color Stitch Leather Belt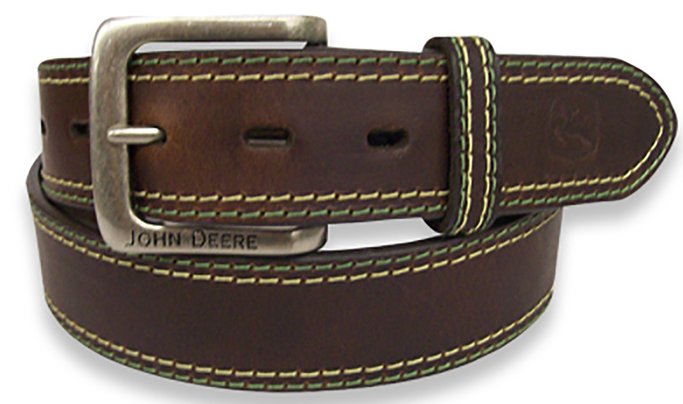 This John Deere belt comes in two colors – brown and black. Both belts have the same John Deere logo stitched at the end for a simple decoration. The belts have yellow and green stitching, true to John Deere style, giving them a bit of flair over the everyday belt. They come in sizes ranging from 32 inches to 46 inches.
Men's Black/Brown Reversible Belt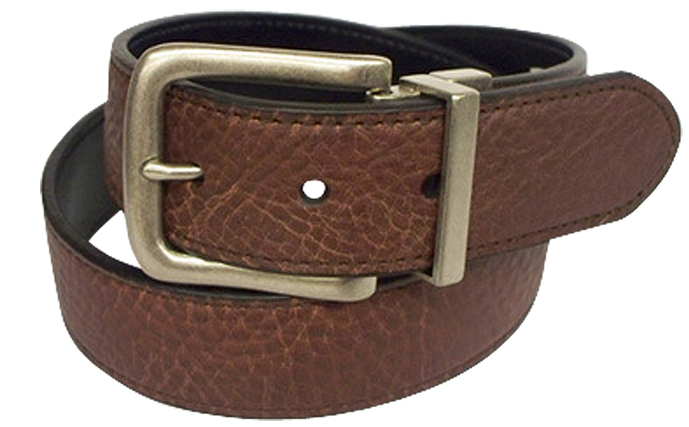 This reversible John Deere belt can be worn as either a black or brown belt. It comes in sizes ranging from 32 inches to 42 inches, and it's perfect for both casual and professional occasions.
Men's Camo and Leather John Deere Belt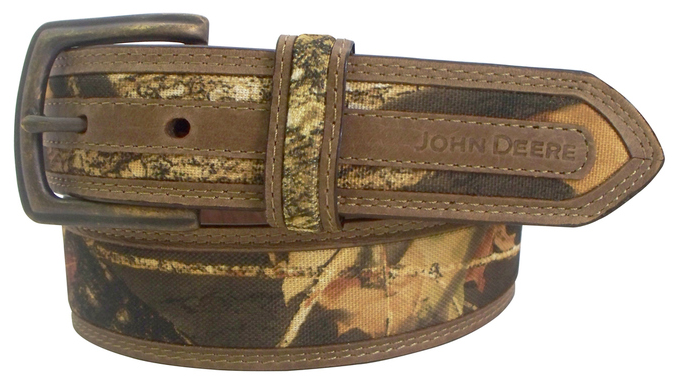 For more of a rugged look, men can go with this John Deere belt that has a camouflage pattern. It comes in 34, 42 and 44 inches.
John Deere Black Enamel Pewter Belt Buckle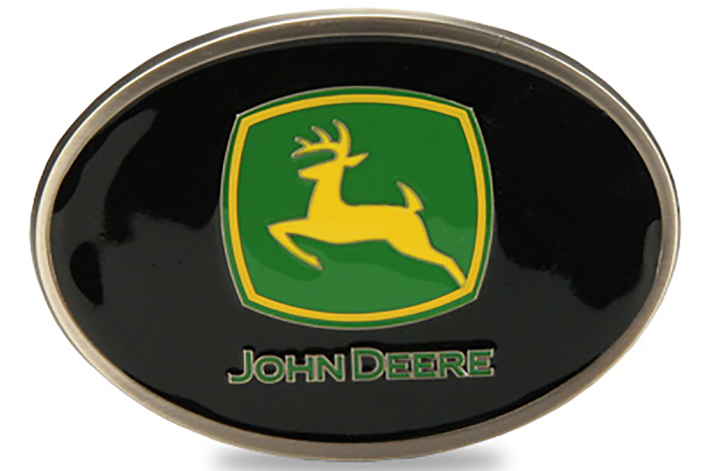 This John Deere belt buckle comes in sleek black with a simple John Deere logo on the front for a classic look.
Quality Farm Equipment Cast Buckle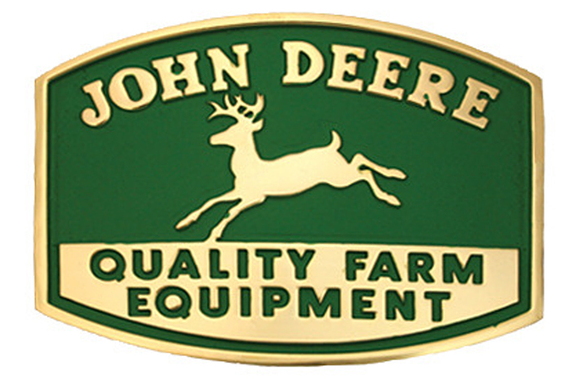 Vintage is the name of the game with this belt buckle, which features a deer and the John Deere Quality Farm Equipment logo.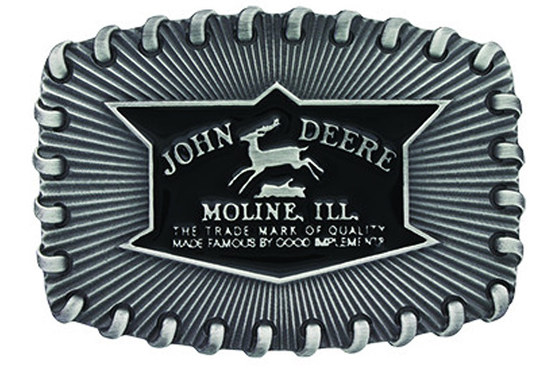 This John Deere belt buckle is another vintage option men may want to consider. It comes in a professional-looking silver finish to complement any sleek outfit.
Ladies Belt with John Deere Buckle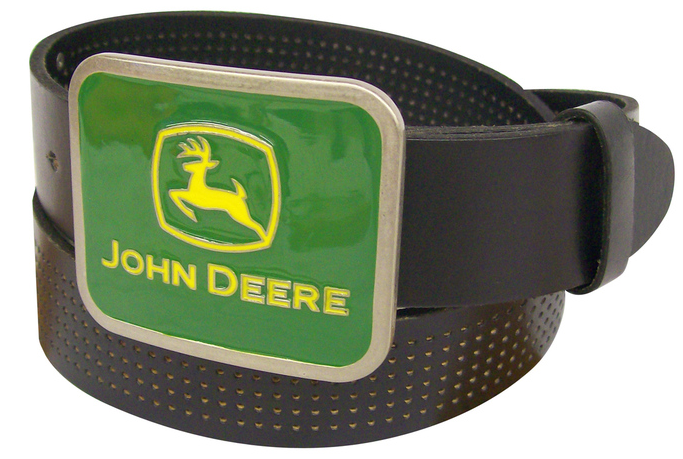 Women who want a John Deere belt with a simple buckle may want to consider this option. The buckle has the green and yellow John Deere logo, front and center.
Scalloped Edge John Deere Logo Buckle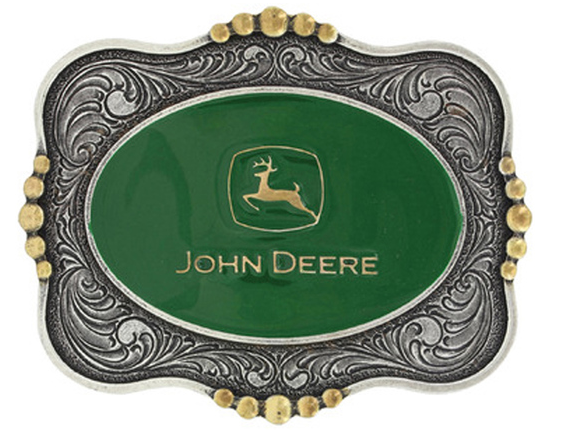 This John Deere belt buckle with a scalloped edge features the Deere logo in the center with a more eloquent look. Its gold and silver finish give it a formal look, making it ideal for pants, shorts, skirts, and everything in between.
If you have any questions about John Deere equipment, contact your local John Deere dealer.
If you enjoyed this post or want to read others, feel free to connect with us on Facebook, Twitter or Google+!
You might also like: