You may have plenty of questions about your John Deere mower once you bring it home, regardless of the number of mowers you've worked with in the past.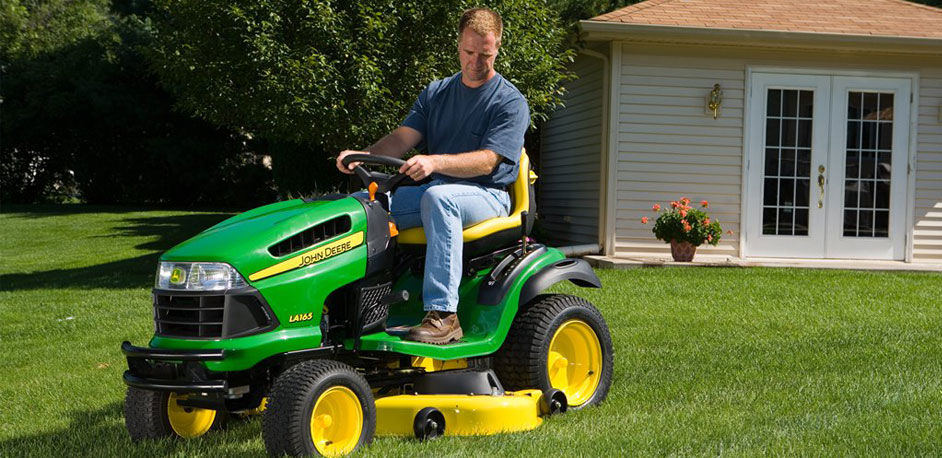 Let's take a look at the answers to seven frequently asked questions about John Deere mowers.
How Should Fuel Be Stored?
If possible, try to keep reserve fuel stored inside to avoid temperature extremes. In addition, try to stay away from galvanized tanks, as diesel fuel may interact with zinc to form unstable compounds.
How Do I Remove the Mower Blade?
First, start by removing the mower deck. Gently place the deck on the ground so that the blades face up. Use a 15mm wrench or a 15mm socket with a ratchet (L100, L108, L110, L111, L118, L120, and L130) to loosen the bolts holding the blades.
When Is Oil Consumption Considered to Be Excessive?
One method to determine if oil usage is on-par is to compare the amount of oil consumed to the amount of engine run time in hours. As a standard, most gasoline-powered lawn mower engines should not see their oil level go from "Full" to "Add" on the oil dipstick within 10 hours of use.
What Type of Grease Should I Use to Service My Tractor?
John Deere Multi-Purpose SD (severe-duty) Polyurea Grease and John Deere Multi-Purpose HD (heavy-duty) Lithium Complex Grease are best for Deere mowers. These greases can be applied with a Pisto-Grip grease gun, available from most John Deere dealers.
How Do I Get Touch-Up Paint for My John Deere Lawn Mower?
Replacement paints, including Ag Green or Classic Green, are available through authorized John Deere dealers. Touch-up paint pens are also available in green, black and yellow.
How Do I Know When to Bag and When to Mulch My Yard Clippings?
Do not mulch if the grass is too wet from rain, dew or irritating. You should also avoid mulching when the grass is too long, as the grass will clump up; dry conditions are best for mulching. In terms of bagging, you should try to collect all the leaves and grass in one pass. If you prefer your grass to grow long, the bagger will pick up long grass to leave a clean look.
Are There Any Tips on Improving My Mower's Performance?
Be sure to sharpen new blades, and clean the mower deck thoroughly on a regular basis. Run the engine at wide open throttle only when you are mowing. Try your best to match ground speed to grass conditions; in most conditions, slower ground speeds provide a better cut. Try not to cut more than 1/3 of the grass blade off in one mowing. Finally, be sure to adjust your mower gauge wheels as instructed in your operator's manual.
If you have any questions about John Deere lawn mowers or other equipment, you can contact your local John Deere dealer.
If you enjoyed this post or want to read others, feel free to connect with us on Facebook, Pinterest, or Twitter!
You might also like: