In an effort to address the needs of loggers who work in wetland and swamp conditions, John Deere has rolled out the 953ML Shovel Logger. This piece of forestry machinery can help customers maneuver through the muck while enjoying the comforts of a modern operating station. "We are committed to providing loggers with proven equipment solutions that meet their unique needs, regardless of the job site," said Jim O'Halloran, product manager John Deere. "The new 953ML expands our portfolio to offer a machine engineered with wetland conditions in mind. Unlike wheeled machines, this purpose-built shovel logger can effortlessly tackle swampy terrain."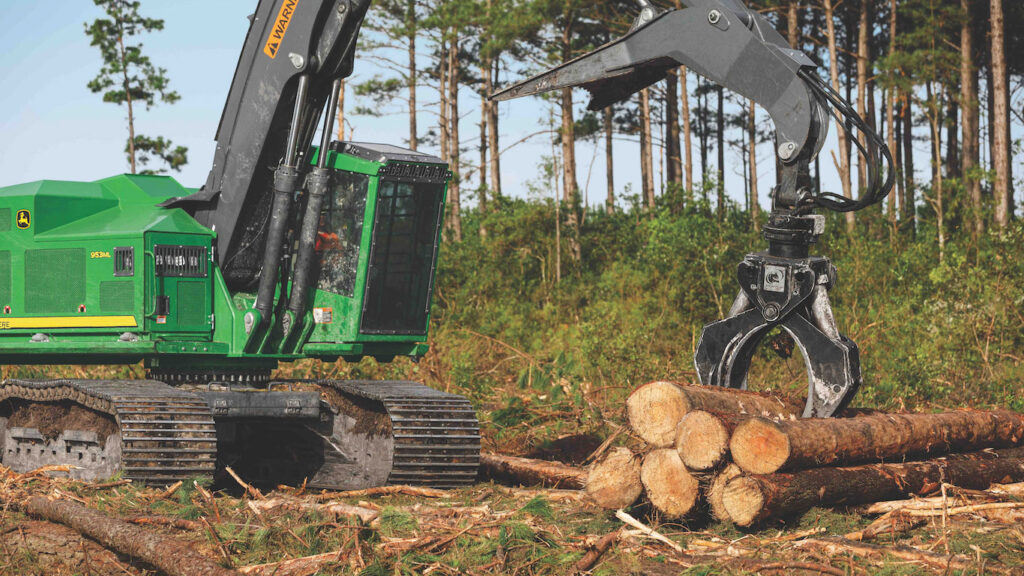 Let's take a look at some of the key features of the John Deere 953ML Shovel Logger and how it can potentially help you with your own tasks.
Powerful Engine
The John Deere 953ML comes with a PowerTech 9.0-liter diesel engine that gives users all of the energy they need to work through the grime and get the job done. It offers up to 330 horsepower and gives operators a power output advantage over traditional swing machines.
Modern Operator Station
The up-to-date operator station of the John Deere 953ML comes with a chair with fully-adjustable armrests and fingertip control over the entire machine. Floor-to-ceiling front and large side windows also give customers more visibility than ever before, making it easier to tackle a wide array of projects.
Enhanced Boom and Attachment
This machine comes factory equipped with a live-heel swamp-logger boom with up to 60-inch grapple capacity. This gives operators even more leeway and control over their logs when they are working out in the field.
JDLink Option
Operators can leverage the JDLink system with the John Deere 953ML Shovel Logger to receive real-time alerts and data on their equipment as they work. This technology can also enable customers to better understand where they can improve and ultimately boost efficiency.
Spacious Undercarriage
The undercarriage of the 953ML Is long and wide, and it offers excellent ground clearance. This maximizes overall stability and maneuverability in a range of swampy conditions, giving operators peace of mind on the job.
If you have any questions about the John Deere 953ML Shovel Logger, you can contact your local John Deere dealer.
If you enjoyed this post or want to read others, feel free to connect with us on Facebook, Pinterest, or Twitter!
You might also like: