There are several agricultural industry exhibitions held throughout the year across the country. Many are free to attend, and they provide a wealth of information for farmers looking to keep up on the latest machinery and technology in the field. John Deere will be exhibiting its products and services at several such farm shows throughout 2022. If you're interested in familiarizing yourself with the latest agricultural tech and trends this summer and fall, here are three shows to make a note of in the near future.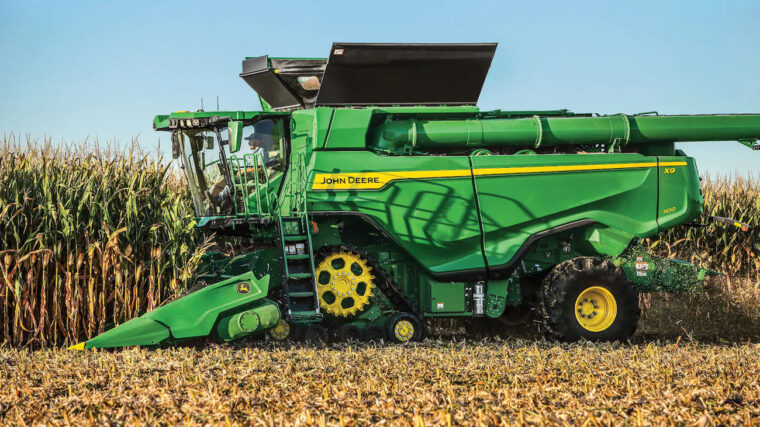 Date: August 16 – August 18, 2022
Location: Mitchell, South Dakota
Registration: Tickets available online
Dakotafest is held each year to help connect agricultural professionals from across the country as they look to improve their own operations. Everything from farm management to ag technology is addressed at Dakotafest by the hundreds of exhibitors who attend. Ticketholders can expect to see livestock-focused exhibits, technical product demonstrations, educational sessions, and much more. Best of all, several fun family activities are held throughout Dakotafest to ensure everyone has a good time. Approximately 86% of those who attend Dakotafest report being able to connect with exhibitors, and 78% end up purchasing or intending to purchase products seen at the event. This year, John Deere will be exhibiting at Booth 606 to address everything from its utility vehicles to its planting equipment.
Date: August 30 – September 1, 2022
Location: Boone, Iowa
Registration: Tickets and registration available online
The Farm Progress Show continues to bring together farmers and agricultural industry leaders, such as John Deere, every year. The event, which has been held annually for more than 50 years, is designed to educate attendees on the latest ag technology while providing unique insight from industry experts. Field demonstrations, learning sessions, and guest speaker events are all a part of what you can expect at the Farm Progress Show. Additionally, product designers, techs, and engineers all attend the event, making it easy to catch up on the latest trends in the agricultural industry as a whole. At this year's Farm Progress Show, John Deere will be featured at Booths 144 and 155 in the Southwest Quadrant. Additionally, John Deere will be showcasing some of its equipment near the field demonstrations.
Date: September 13 – September 15, 2022
Location: Grand Island, Nebraska
Registration: Registration and tickets available online
The Husker Harvest Days farm show celebrates its 40th year of exhibitions, demonstrations, connection and collaboration in 2022. Here, agricultural leaders from around the world gather to network, learn, and make memories as they attend exhibits, preview upcoming technology from agricultural tech vendors from around the world, and network with like-minded producers. Husker Harvest Days is known as the world's largest totally-irrigated working farm show, providing invaluable insights into what's new, what's next and what's best-in-class for farmers and ranchers around the globe.
Whether you're interested in catching up on the latest agricultural technology and trends or you simply want to connect with other farmers, there are many shows worth checking out in 2022. From equipment and tech demonstrations to livestock showcases and social events, this year's farm shows offer myriad opportunities to both learn and connect. Be sure to add these unique events to your calendar, and stop by to check out the John Deere booths at IDEAg Dakotafest 2022 and the Farm Progress Show 2022 while you're at it.
If you have any questions about how John Deere can help you meet your agricultural needs, you can contact your local John Deere dealer.
If you enjoyed this post or want to read others, feel free to connect with us on Facebook, Pinterest, Twitter, or Instagram!
You might also like: