When the snow starts falling, you know how important it is to have the proper equipment to handle the elements. Without tools such as a Frontier™ snow pusher, your winter to-do list may seem challenging. Luckily, there is a wide array of equipment to help you tackle everything winter throws your way, whether you're dealing with a few inches or several feet of snowfall.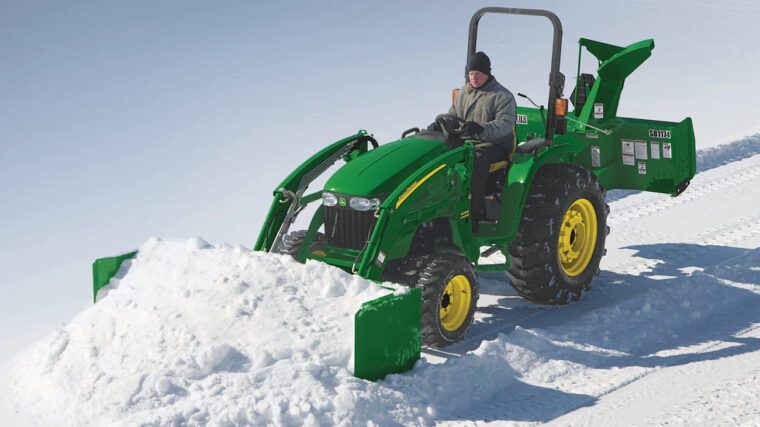 What is a Snow Pusher?
A snow pusher, which is sometimes referred to as a plow, is designed to push the snow straight forward. Snow pushers often vary in size, depending on the needs of the operator. Although they may only be a few feet in height, they are typically several feet wide to tackle an ample amount of snow. Snow pushers can usually be mounted to a variety of machines for ease of use.
What Are Snow Pushers Used for?
Snow pushers are often used while plowing in one direction — usually toward an existing pile of snow. They are extremely beneficial when a large amount of snow needs to be relocated in a short amount of time.
How Do You Use a Snow Pusher?
Once a snow pusher has been mounted to your chosen piece of equipment, it can be used to push piles of snow in one direction. The pusher itself should contain all of the snow within both of its sidewalls as you work, making for easy cleanup.
What is the Difference Between a Snow Pusher and a Snow Blade?
While a snow pusher can't angle like a snow blade, it offers more containment, which is essential as you relocate large amounts of snow. Snow pushers are also generally simpler to use and can be easily attached to existing equipment. However, they are often more rigid, and it can be more difficult to see the ends of the pusher itself. Some snow pushers also have limited stacking ability, even when attached to a piece of equipment, such as a skid steer. Traditional snow pusher models also do not offer oscillation, making them challenging to use on difficult terrain.
Snow blades, on the other hand, offer backdragging, and many come with integrated oscillation for contouring on various surfaces. Because the blade itself is also farther away from the cab, snow can be stacked higher. This effect can be amplified if the snow blade is attached to a particular piece of equipment, such as a skid steer. That being said, snow blades often lack containment capabilities, meaning add-ons are necessary if this is a specific need while moving snow.
What Are the Features of Frontier™ Snow Pushers?
Frontier™ snow pushers have a wide array of features that make them some of the best on the market. Ranging from their rubber cutting edge to their size, these snow pushers give you everything you need to take on even the largest snow storms of the winter season.
The AS10F Snow Pusher
These 48-60 inch snow pushers match with John Deere Sub-Compact and Compact Utility Tractors.
Reversible Cutting Edge
The reversible cutting edge of the AS10F is adjustable, and the steel blade comes standard. Customers can opt for a rubber blade if they anticipate taking on jobs that require scraping.
Heavy Duty Welded Steel End Plates
The heavy-duty end plates are welded and composed of steel, meaning they are designed to stand the test of time.
Quick-Attach Capability
The AS10F can be easily hooked up by lining up the loader's connecting point to the attachment frame. This picks up the attachment and locks it into place, giving operators the ability to get right to work.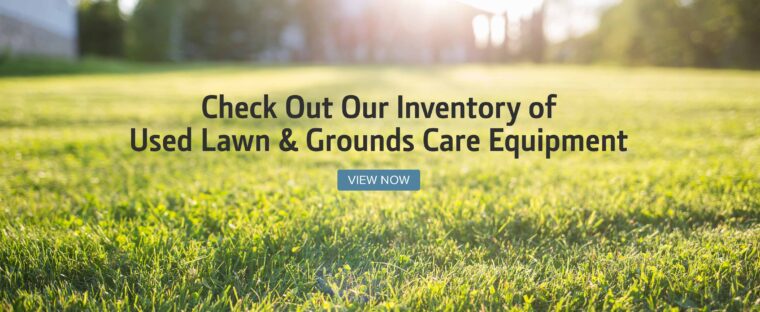 The AS10H Snow Pusher
Ranging from 6 to 8 feet wide, these snow pushers have up to 100% more cutting width compared to the AS10F, to help you get the job done faster.
Reversible Cutting Edge
The reversible cutting edge of the AS10H is eight inches in size and is fully replaceable when the time comes. It can be extremely helpful in instances when scraping is necessary on the job.
Welded Skid Shoes
The skid shoes of this snow pusher are fully welded for extra durability and extended use.
Rubber Blade Edges
With rubber blade edges, operators never have to worry about accidentally causing damage while scraping with the AS10H.
The AS11E Snow Pusher
Coming in at 8 to 10 feet, these snow pushers match with 300, 400 & 500 John Deere front loader carriers.
Spring-Loaded Steel Trip Edge
With a spring-loaded steel trip edge, the AS11E's cutting edge is always protected in the event of a collision with an immovable object. This safety feature can give operators peace of mind.
Back Drag Attachment
The back drag attachment for the AS11E gives operators the ability to move snow in hard-to-reach areas with ease.
Field-Installed Rubber Edge Kit
The replacement rubber edge kit for the AS11E is available in different lengths to suit customers' specific needs. It is specifically made for the back drag attachment of the AS11E. These rubber edges are perfect for fresh, dry snow plowing, and can also be used to clean up the snow that steel blades leave behind. Their reversibility gives them a longer wear life as well.
Whether you're interested in a Frontier snow pusher to tackle several plowing jobs this winter or you need one for your own property, there is a model to suit your specific needs. With the reversible cutting edges of the AS10F and AS10H, you can be sure that your snow pusher will be usable for years to come. The AS11E can provide you with the peace of mind you're looking for with its spring-loaded steel trip edge. Additionally, its back drag attachment and rubber edge kit give it more versatility than other competing snow pushers on the market.
If you have any questions about John Deere's line of snow pushers, you can contact your local John Deere dealer.
If you enjoyed this post or want to read others, feel free to connect with us on Facebook, Pinterest, Twitter, or Instagram!
You might also like: