When that special time of year rolls around, and you're ready to begin gift shopping, you know you can count on John Deere gifts to come through with something for the whole family. Whether you're shopping for little ones or just a few friends with a passion for agriculture, John Deere has what you need to put a smile on the faces of your loved ones this holiday season.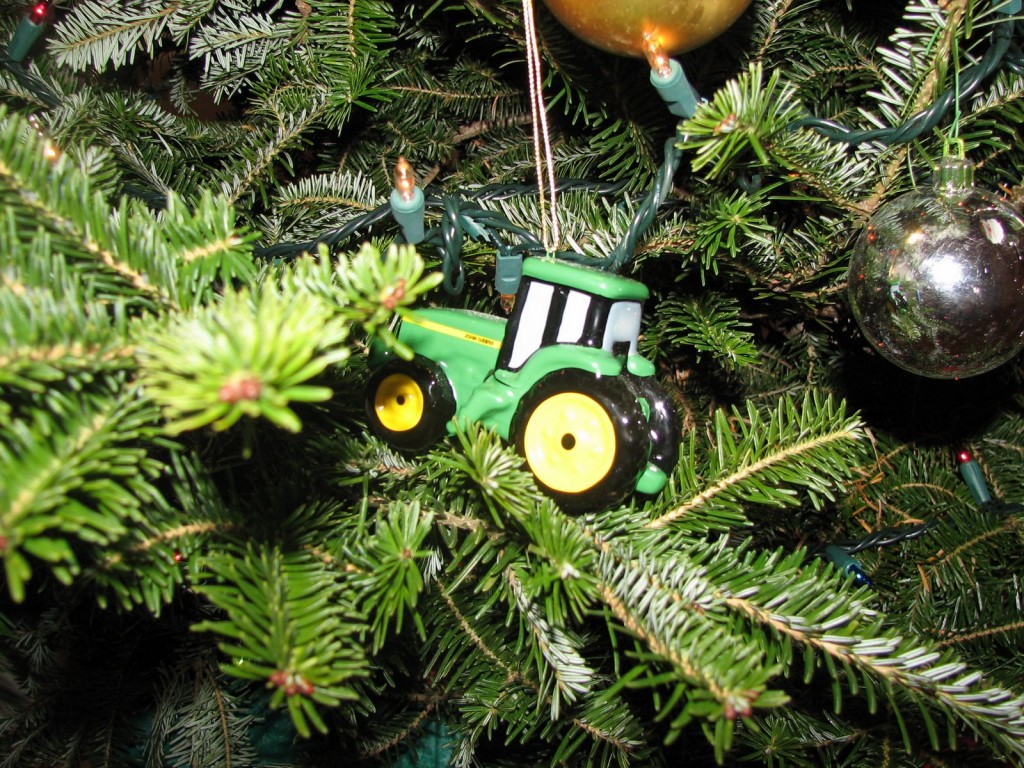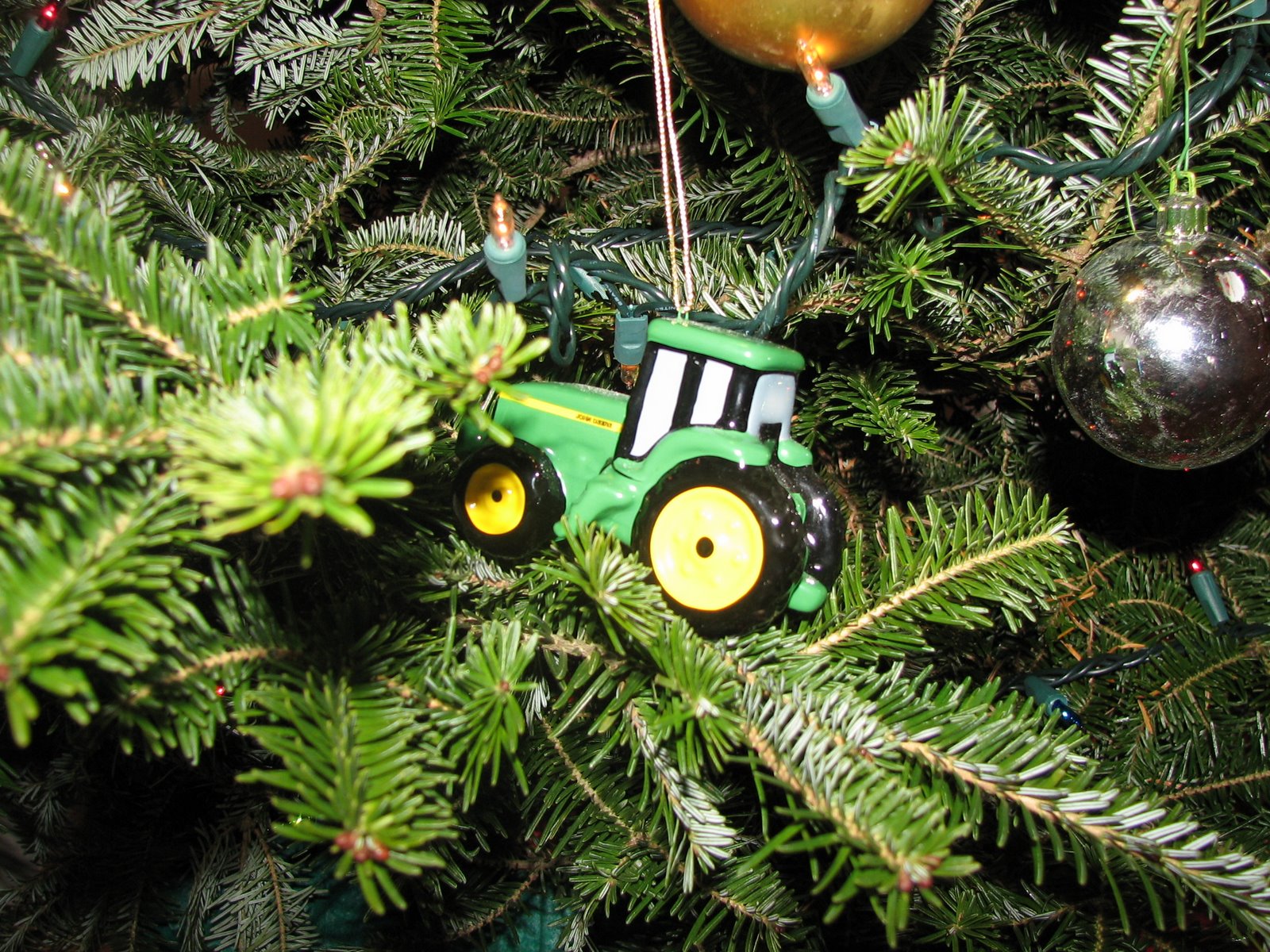 John Deere Gifts for Kids
John Deere has become renowned for its wide selection of children's gifts, ranging from toys to clothing. Here are some of the items you might want to consider while you're crossing off everyone on your list.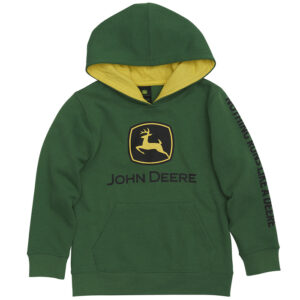 The Green Trademark Fleece Hoodie from Deere is perfect for any little one who needs to stay warm this winter, and it comes in sides ranging from 4 to 7.
Warm, Cozy, and Comfy Fleece in John Deere Green
This hoodie comes in the trademark John Deere Green color.
Classic John Deere Logo on Front
Everyone will know your gift recipient's love of John Deere with the company's logo right on the front.
Pouch Pockets to Keep Little Hands Warm
For convenience and warmth, there is a pouch pocket sewn into the hoodie to keep little hands comfortable in cooler temperatures.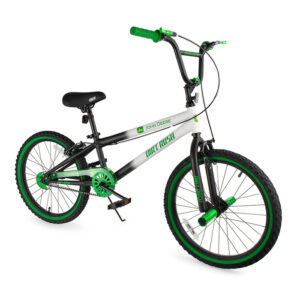 This bicycle from Deere is perfect for kids aged 7 and older who love putting on a show while riding outdoors.
Durable Construction
This bicycle is designed to take the wear and tear over time, giving parents and guardians peace of mind as their little one rides.
Comfortable Seat
The comfortable seat of the Dirt Rush Bicycle ensures that the rider will be able to enjoy this bike for hours on end.
Precision Control Front and Rear Hand Brakes
With its precision control front and rear hand brakes, it's easier than ever for little riders to safely take on even the most rugged terrain.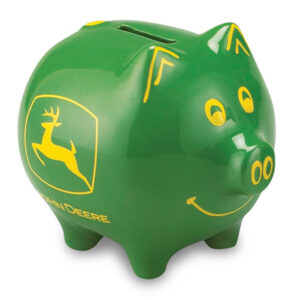 If you have a little one with an interest in saving up for their own toys, this Green Piggy Bank could be the perfect John Deere gift.
Glazed in Bright Green and Yellow
This piggy bank is glazed in Deere's signature bright green and yellow colors.
Durable Ceramic Construction
The ceramic construction of the Green Piggy Bank means it won't break — until it needs to be opened, of course.
Classic John Deere Logo
The classic Deere logo on this piggy bank makes it a great gift for an agricultural enthusiast.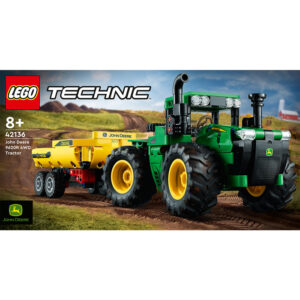 The LEGO Technic John Deere 9620R 4WD Tractor Building Set is an ideal gift for kids aged 8 and older who want their own tractor to get down and dirty.
Realistic Features and Accurate Design Details
The realistic features and design of this set will give the gift recipient an authentic feel during playtime.
Equipped with Large, Farm-Ready Wheels
The large wheels of this tractor mean any child will be able to take on the challenges of playing in the mud.
Articulated Steering & Driver's Cab with a Seat That Turns
Articulated steering and a turning seat in the driver's cab create a more realistic feel for the little one playing with the tractor.
Tipping Trailer for Realistic Play
The tipping trailer of the tractor ensures that transporting heavy loads is never a problem during play.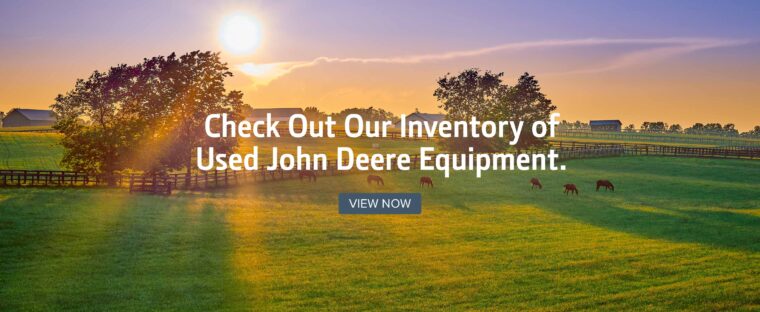 John Deere Gifts for Him
For the man in your life who has a passion for all things John Deere, you'll have a wide selection of John Deere gifts to choose from while you shop.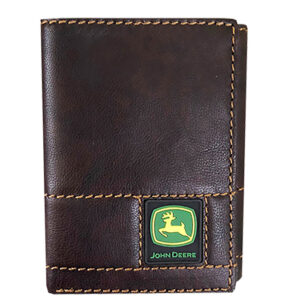 If you're looking for a durable wallet that goes with any outfit, the Raised Panel Wallet from John Deere is the perfect gift.
Genuine Antique Leather
This wallet is composed of genuine antique leather for a beautiful, timeless look.
Dynamic Contrast Stitching
The contrast stitching of the Raised Panel Wallet adds to its sleek design without drawing away from the beauty of the leather.
Plenty of Storage Space With 6 Credit Card Slots, 1 Currency Pocket, 2 Hidden Pockets and an ID Thumb Window
With various pockets to hold everything from credit cards to currency, this wallet can do it all.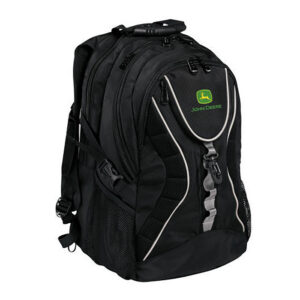 The Blackhawk Backpack from John Deere is designed with both durability and practicality in mind, making it an ideal holiday gift.
Padded Computer Sleeve Fits Up to 15" Laptop
With a padded computer sleeve, backpack users can rest assured that their laptop is safe and sound while traveling.
MP3 Zip Pocket with Audio Port
The MP3 Zip Pocket with Audio Port makes it simple for backpack wearers to stay connected to their electronic device to continue listening to music on the go.
Zip Front Organizer Pockets with Multiple Internal Pockets
With several internal pockets, the owner of this backpack will never have to worry about keeping their belongings organized.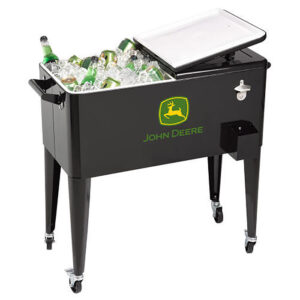 This 80-quart Rolling Cooler from John Deere is a great gift for those who love to entertain throughout the year.
Metal Cooler With UV-Resistant Powder Coating Finish
This metal cooler has an ultraviolet ray-resistant powder coating finish, which means it can stand up to the elements over time.
Built-In Bottle Opener
With a built-in bottle opener, the gift recipient will never have to worry about searching for an opener for guests while entertaining.
Holds Up to 80 12-Oz. Cans
The metal cooler is designed to hold up to 80 12-ounce cans, reducing the need to stop and refill throughout the party.
John Deere Gifts for Her
John Deere has something for the female agricultural enthusiasts in your life as well, whether you have clothing in mind as a gift idea or something to complement a hobby.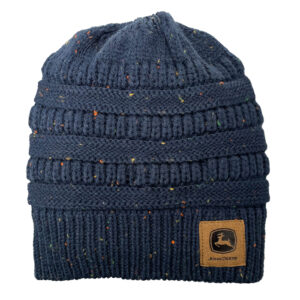 This knit beanie is composed of an acrylic material that is designed to keep the wearer warm in even the coldest temperatures.
Make a Difference with Your Purchase
By purchasing this beanie from the Do Good Today Apparel Collecting from J America, your funds will go toward a donation to the Feeding America initiative. It will also support 10 meals for those in need to help combat hunger across the country.
Variegated Navy Blue Hue with John Deere Logo Patch
The variegated navy blue color of the hat, as well as its John Deere Logo Patch, make this hat easy to pair with virtually any outfit.
Durable and Easy-to-Clean Acrylic Construction
Because it's composed of acrylic material, this beanie is not only durable but is easy to clean when necessary.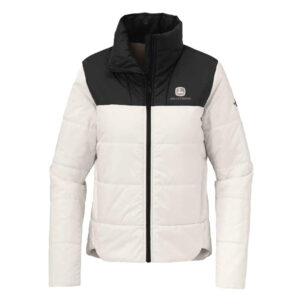 Known for its warmth, versatility, and style, North Face has a Deere-embroidered insulated jacket, specially made for women.
Vintage Black and White Full Zip Jacket
The vintage black and white look of the jacket means it will never go out of style, making it the perfect gift.
100% Recycled Polyester Taffeta Body and Lining
This jacket is made of 100% recycled polyester for the ultimate warmth, even in the middle of winter.
Durable Water-Repellant Finish and Lining
With a water-repellant finish and lining, the wearer of this coat will never have to worry about being able to withstand the elements.
John Deere Gifts for the Whole Family
As you look for John Deere gifts for people on your list who seemingly already have everything, don't rule out the following fun and useful options.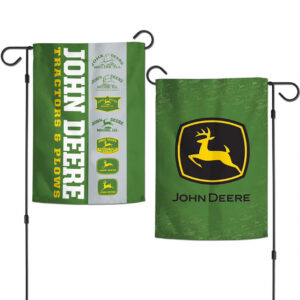 The 2 sided John Deere Logo Garden Flag is the perfect gift for gardeners who want to show off their agricultural pride right in their own yard.
Durable Polyester Construction
This flag is composed of polyester, meaning it can stand up to the elements throughout the year.
Classic Black-and-Gold John Deere Logo
The classic Black-and-Gold John Deere logo on this flag will let passersby know that agriculture is one of the many core values of its owner.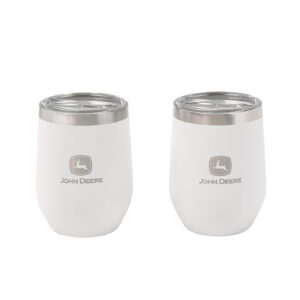 This tumbler gift set is a two-pack, making it ideal for the couple in your life who have a love of John Deere.
BPA-Free, Double-Wall, Vacuum-Insulated, Stainless Steel Construction
The BPA-free construction of the tumblers gives users peace of mind, and with double-wall, vacuum-insulated construction, beverages are kept at an optimum temperature.
Snap-On, Sip-Through Lid
The lids of these tumblers can easily be snapped on, and sipping through them is a breeze.
Laser-Engraved John Deere Logo
With laser-engraved John Deere logos, no one will question the tumbler users' dedication to all things agriculture.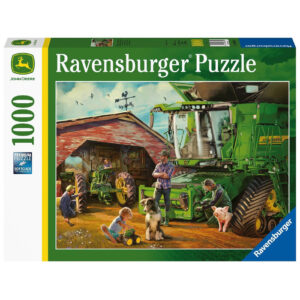 For the puzzle solver in your life, the 1,000-piece "Then and Now" John Deere Puzzle is a great gift.
1000-Piece Premium Jigsaw Puzzle
This puzzle is made of 1,000 premium pieces for the utmost durability.
Softclick Technology for Easy Attaching
With softclick technology, it's easier than ever to put each puzzle piece into place.
High-Quality Construction
The high-quality construction of this puzzle means it can be broken down and pieced together many times over the year.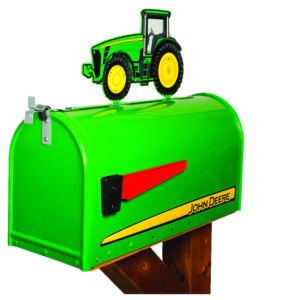 The 8000 Series Mailbox is perfect for any John Deere lover who wants to show off their love of the brand and agricultural enthusiasm.
Traditional Rural-Style Mailbox
This mailbox has a rural, traditional design for a unique look.
Easy Installation
The mailbox itself can be easily installed onto any mailbox post, making it a hassle-free gift.
Durable Stainless Steel Construction With John Deere 8000 Series Tractor Topper
With a John Deere 8000 Series Tractor topper, as well as stainless steel construction, this mailbox is eye-catching and durable.
Where to Buy John Deere Gifts for the Family
As you shop for holiday gifts this season, visit shop.deere.com for everything you need for the entire family.
If you have any questions about equipment from John Deere, you can contact your local John Deere dealer.
If you enjoyed this post or want to read others, feel free to connect with us on Facebook, Pinterest, Twitter, or Instagram!
You might also like: