Between 2003 and 2006, John Deere manufactured a tractor at its Waterloo, Iowa, facility known as the John Deere 7820. This 4WD row crop tractor has since gone on to become one of John Deere's most popular pieces of equipment — and for good reason. With a plethora of essential features, including hydraulic wet disc brakes and a powerful engine, there's a lot to love about this versatile tractor.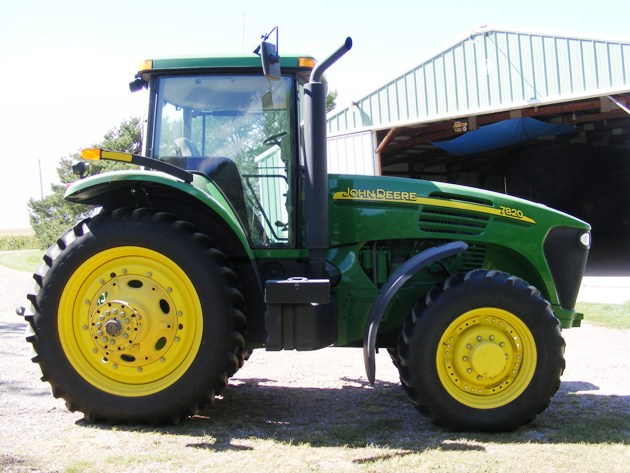 What is the John Deere 7820?
The John Deere 7820 is a 4WD row crop tractor that was originally manufactured by John Deere during a three-year span between 2003 and 2006. Generally speaking, row crop tractors like the John Deere 7820 can perform a wide array of tasks, including plowing and harrowing. Unlike utility tractors, row crop tractors are often lighter in weight. This makes them easier to maneuver out in the field. Utility tractors are usually reserved for larger acres of land, especially if attachments are regularly necessary to complete projects.
Key Features and Specs of the John Deere 7820
While some row crop tractors come with a limited number of features, the John Deere 7820 is designed to provide everything agricultural producers need to handle all of their daily tasks. With its 3 transmission options, powerful engine, and ample horsepower, operators will never feel limited while in the seat of this row crop tractor. Best of all, it has a fuel tank that can hold more than 100 U.S. gallons, meaning less time is needed to stop and refuel. This results in more productivity and efficiency every workday.
3 Types of Transmissions Available: PowrQuad™ Plus, AutoQuad™ Plus, and AutoPowr™ IVT™
The John Deere 7820 row crop tractor comes with three transmission options: PowrQuad™ Plus, AutoQuad™ Plus, and AutoPowr™ IVT™. PowrQuad™ Plus gives operators push-button gear shifting for ease of use. AutoQuad Plus has an ergonomically shaped lever that allows for easy down and upshifting. There is also a button that can be pressed to automatically shift the tractor within the gear range, depending on the load. With AutoPowr™ IVT™, operators reap the benefits of a hydro-mechanical transmission. It provides continuous power while responding to load conditions as they change.
Hydrostatic Power Steering
With hydrostatic power steering, operators have automotive-like control over the John Deere 7820, ultimately reducing daily fatigue. Maneuverability is also something users never have to worry about on the job, thanks to the power steering feature, as well as the overall size of the tractor.
Hydraulic Wet Disc Brakes
The hydraulic wet disc brakes of the 7820 require no adjustments, and routine maintenance is limited. This means operators can rest assured, knowing they have been designed to stand the test of time.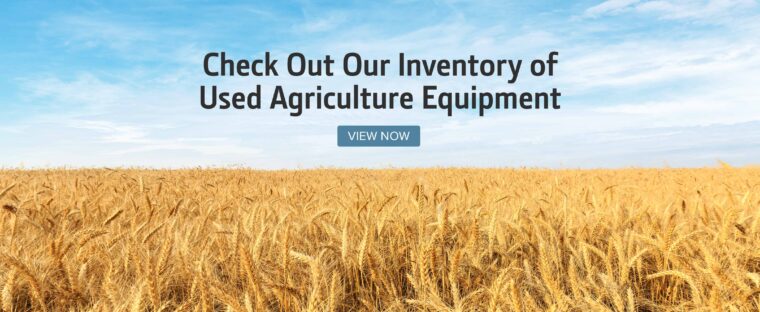 Frequently Asked Questions About the John Deere 7820
How Many Horsepower is a John Deere 7820?
This John Deere 7820 engine provides up to 203 horsepower. The engine's gross horsepower can reach 189.1 HP, and it has a net horsepower of 182.4 HP.
What Does a John Deere 7820 Weigh?
The John Deere 7820 has an operating weight of 17,229 pounds, equipped with 4WD AutoQuad™.
What Engine is in a John Deere 7820?
The John Deere 7820 has a four-stroke, liquid-cooled, inline engine that features six cylinders. It runs on diesel and has a fuel tank capacity of approximately 103.5 U.S. gallons. The engine itself has a displacement of 6.8 liters and an electric starter. Its coolant capacity maxes out at approximately 29.4 liters, and it has a torque of up to 666 lb-ft. With up to 1,400 rpm of torque, the John Deere 7820 is prepared to take on a full workday out in the field.
What is the John Deere 7820 Used For?
Similar to other row crop tractors, the John Deere 7820 is designed to help farmers work around crops without having to worry about maneuverability. Additionally, the 7820 is 4WD, meaning it can work on challenging terrain. Typically, a row crop tractor is designed for heightened visibility, as these machines are often used without attachments. Because of the 7820's maximum horsepower, it can handle tasks ranging from plowing to grading.
The John Deere 7820's diesel engine also offers an ample amount of power which gives agricultural producers everything they need to tend to their fields. While there are several manufacturers of row crop tractors, Deere is renowned for its legacy of producing high-quality agricultural equipment, including these machines.
If you have any questions about the 7820 or John Deere's current offerings of row crop tractors, you can contact your local John Deere dealer. Deere also manufactures other agricultural equipment, ranging from utility tractors to sprayers. Tasks including planting, harvesting, and weeding are all easier with machinery from John Deere. John Deere is committed to continuing to expand upon its flawless reputation for producing reliable equipment within the agricultural industry.
If you enjoyed this post or want to read others, feel free to connect with us on Facebook, Pinterest, Twitter, or Instagram!
You might also like: