John Deere unveiled its latest advancements in construction equipment at CONEXPO-CON/AGG 2023, the largest construction trade show in North America. Building on John Deere's long history of manufacturing reliable and efficient equipment, the exhibit showcased new and updated models and technologies that aim to improve productivity, safety, and versatility on construction sites.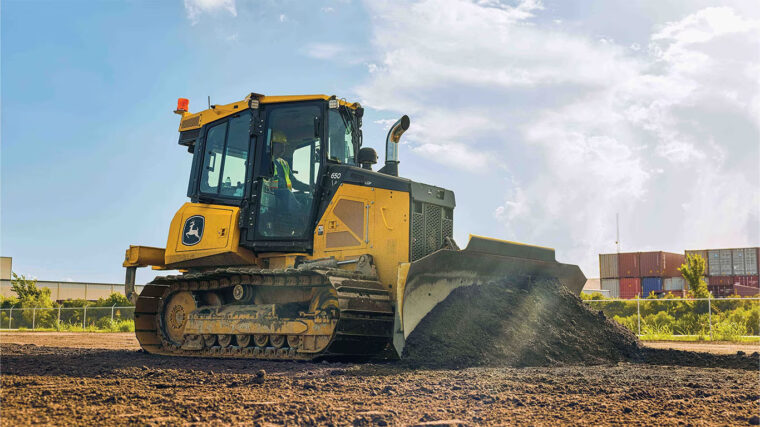 What is CONEXPO-CON/AGG 2023? An Overview
CONEXPO-CON/AGG is a major gathering for the construction industry, offering a chance for professionals to network and for equipment manufacturers to present their newest offerings. On March 14-18, CONEXPO-CON/AGG 2023 hosted over 2,000 exhibitors and 190 educational sessions, attracting thousands of attendees from 133 countries. The event is held every three years in Las Vegas, Nevada, and will next occur in 2026.
What was John Deere's Role in CONEXPO-CON/AGG 2023?
John Deere made its largest-ever appearance at CONEXPO-CON/AGG 2023, hosting multiple booths spanning 200,000 square feet. The company gave attendees a glimpse of the future of construction through product releases, educational events, and interactive experiences. As a sponsor of CONEXPO-CON/AGG 2023, John Deere was one of the largest exhibitors at the conference and unveiled 36 new pieces of equipment.
What Were the John Deere P-Tier Machines Available at CONEXPO-CON/AGG 2023?
John Deere's mid-sized P-Tier machines promote better performance and operator stability, offering improved features like a new cab design, hydraulic system, and engine architecture. The following P-Tier machines were available at CONEXPO-CON/AGG 2023:
Excavators
The 510 P-Tier excavator is a powerful machine designed for mass excavation and deep underground work. It features a variable undercarriage, a more efficient powertrain, and the ability to handle buckets five yards and above. These updates improve the cost of ownership, with 25% lower maintenance costs, 15% lower repair costs, and 20% lower fuel consumption.
Small Dozers
The new P-Tier small dozers are designed for improved maneuverability and operator comfort. They feature a new hydraulic system that provides more power and efficiency, as well as a 14% larger cab with increased storage space and easier ingress/egress capabilities. Featuring technologies like EZ Grade with EH controls, as well as optional slope control and 2D laser capabilities, the 450, 550, and 650 P-Tier dozers offer smarter, more intuitive operations.
Articulated Dump Trucks
The new P-Tier articulated dump trucks are more versatile, durable, and fuel-efficient than previous models. They're also easier to operate, with a new cab design that provides increased operator comfort and visibility. The integrated scraper controls allow the trucks to be used for push load or top load applications and offer a 38-yard capacity, making them more versatile than ever.
Skid Steer Loaders
The new 334 and 335 P-Tier skid steer loaders are more powerful, move smoother, and are ready to take on the most demanding applications. They offer 118 gross horsepower as well as powerful, pressure-compensated load-sensing hydraulics. Lastly, they're technology-packed, boasting redesigned cabs with creature comforts, surround view capabilities, touchscreen displays, and hands-free Bluetooth technology.
What Were the John Deere X-Tier Machines Available at CONEXPO-CON/AGG 2023?
John Deere's X-Tier machines are designed to be more sustainable and environmentally friendly, offering hybrid-electric and battery-electric power systems. The following X-Tier machines were available at CONEXPO-CON/AGG 2023:
E-Drive Models
John Deere's E-Drive models are hybrid-electric machines that combine the power of a diesel engine with the efficiency of an electric motor. E-drive models offer a number of benefits, including reduced fuel consumption, lower emissions, and quieter operation. The rebranded 644 X-Tier and 944 X-Tier wheel loader were on display at CONEXPO-CON/AGG 2023, in addition to the brand new 744 X-Tier wheel loader and the 850 X-Tier dozer. These latest models offer improved powertrain component life and stronger pushing power.
E-Power Models
The E-Power models are battery-electric machines powered by a 100% electric motor. They offer lower daily operating costs, zero tailpipe emissions and very low noise levels, making them ideal for use even in sensitive environments. The 310 X-Tier backhoe, the 244 X-Tier compact wheel loader, and the 145 X-Tier excavator concept were displayed at CONEXPO/CON-AGG 2023.
What Were the New John Deere Technologies Introduced at CONEXPO-CON/AGG 2023?
John Deere also introduced several new technologies at CONEXPO-CON/AGG 2023. These technologies are designed to make construction equipment more productive, efficient, and safe and include:
SmartDetect™
The SmartDetect™ system employs cameras, sensors, and machine learning to give operators a better view of their surroundings. It alerts operators when an object enters the machine's projected travel path, preventing accidents and damage. SmartDetect™ also provides unique detection alerts for people in the camera's entire field of view and will automatically stop before coming in contact with a person.
SmartWeigh™
The SmartWeigh™ payload weighing system enhances cycle times when loading trucks or processing plants, increasing accuracy and providing user-friendly calibration. It utilizes dynamic bucket weighing technology, eliminating frequent boom adjustments. Payload data integrates with JDLink™ so information can be accessed anywhere. SmartWeigh™ is available on P and X-Tier utility wheel loaders and will soon expand to production-size P-Tier models.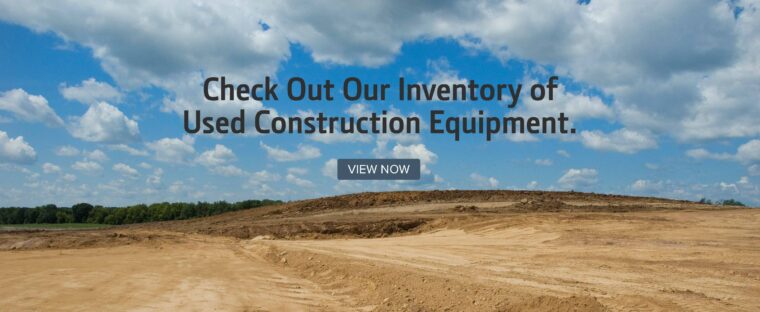 Where Can I Find John Deere Construction Equipment?
Whether you are in the market for excavators, loaders, or dozers, John Deere's new offerings will surely impress you. John Deere construction equipment is available through a network of authorized dealers. You can find a dealer near you by contacting your local John Deere dealer.
If you enjoyed this post or want to read others, feel free to connect with us on Facebook, Pinterest, Twitter, or Instagram!
You might also like: