This excerpt was originally posted on the John Deere, Straightforward Blog March 22, 2011. You can view the original post here.
We're pleased to announce that the John Deere PowerTech PSX 13.5L diesel engine has been certified as compliant with Environmental Protection Agency (EPA) Interim Tier 4, European Union (EU) Stage III B and California Air Resources Board (CARB) emissions regulations, joining its previously certified 6.8L and 9.0L engine models. Not only does this achievement demonstrate JDPS' market leadership and commitment to the environment, but also means our complete lineup of John Deere engines above 130 kW (174 hp) has achieved regulatory approval – an added reassurance for OEMs looking for a smooth transition into IT4.
PowerTech Engines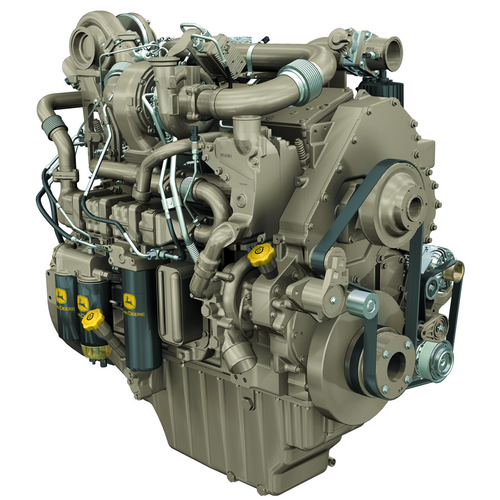 How did we do it? John Deere met the challenge of Interim Tier 4/Stage III B regulations by starting with our proven PowerTech engines like the Plus Tier 3/Stage III A engine platform — which includes cooled exhaust gas recirculation (EGR) for NOx control — and adding an exhaust filter for reducing PM. The PowerTech PSX 13.5L engine will feature full-authority electronic controls, a 4-valve cylinder head, a high-pressure fuel system, series turbocharging and an air-to-air aftercooling system.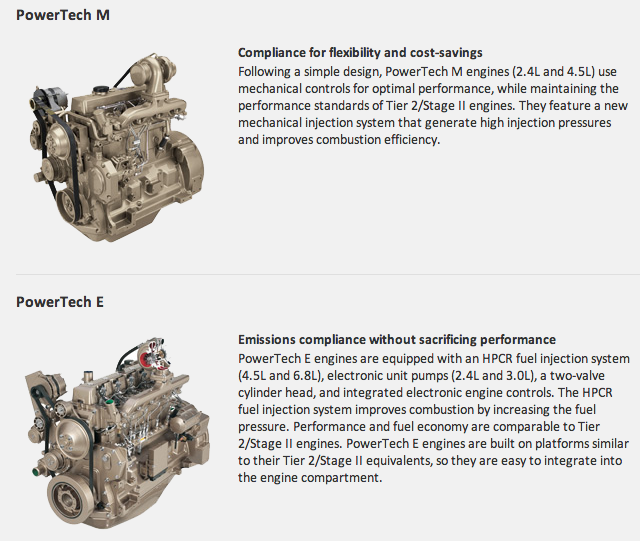 In choosing a solution for Interim Tier 4, John Deere elected not to use selective catalytic reduction (SCR). John Deere's cooled EGR and exhaust filter approach provides OEMs and end users a proven solution with the best total fluid economy. The single-fluid approach of cooled EGR means owners and operators won't have to incur the cost of diesel fuel plus the additional cost for diesel exhaust fluid (DEF) required by SCR systems. Our engines have always had a strong reputation of performance, durability, and reliability, and these new engines are no exception as we continue to design our new engines to exceed those expectations. Be sure to let us know what you think in the comments!
You might also like: