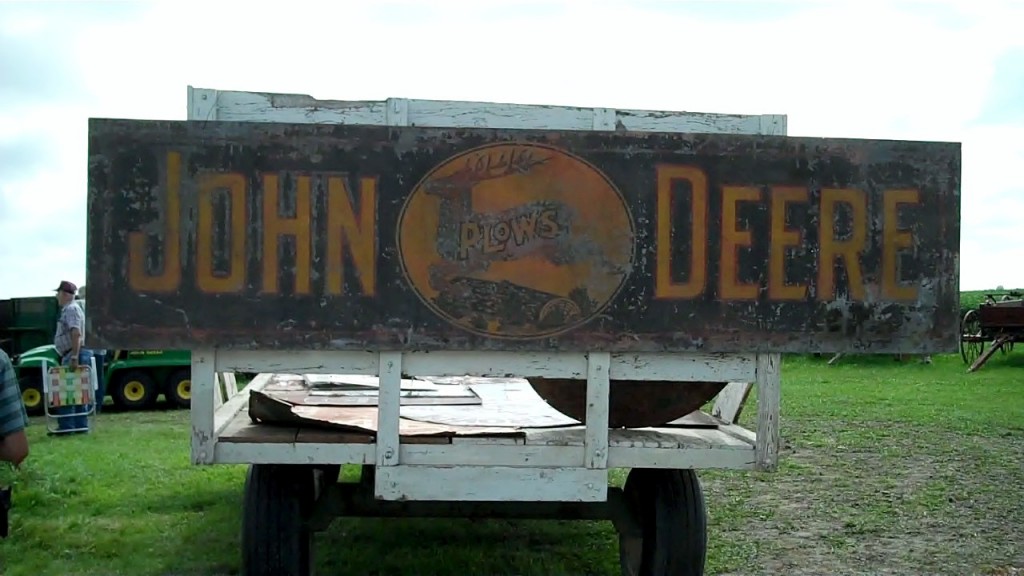 The significant role that John Deere and the many innovative products that have come from the agricultural company have played in the history of the U.S. is not often understated, as Americans of all walks of life celebrate the iconic jumping deer by collecting and restoring equipment and memorabilia from the firm.
While some people tend to gather hats, shirts and other commercial-based products from the company, others choose to collect antique and used farm equipment from John Deere. This hobby is not one that is specific to a certain region of the country, as people from every region of the U.S. show off their collections on a regular basis.
This love for John Deere can take many forms, as some collectors like to parade their tractors around during an antique power and steam show and others choose to attend massive expositions where farm-equipment loving Americans gather to show off their favorite restore machines.
Regardless of the way in which a John Deere enthusiast will show their love for the brand, the iconic green-and-yellow farm equipment can be seen across the U.S. and in a number of venues.
One such venue is a large barn in Dell Rapids, South Dakota, where a history enthusiast created a makeshift museum out of a farmhouse on his property, according to the Tri-State Neighbor. Although Jim Lacey can talk for hours about his favorite pieces of equipment, he often chooses to lead tours of his property to show off the various items he has collected over the years.
"I'm a gatherer. I guess I have been since I was 8 to 10 years old. Is it a sickness? I don't know. But I'm a collector. I've been collecting forever," said Lacey, who runs a well-drilling business in order to support his makeshift museum.
One of his favorite pieces of equipment, and a machine that he often takes guests to first, is a 1939 John Deere Model A tractor. His father originally purchased the farm equipment and Lacey notes that seeing it always brings about a sense of nostalgia.
He restored the tractor over the years and put on new tires many years ago in order for it to resemble what one of the John Deere machines would have looked like coming right off the assembly line in 1939.
You might also like: