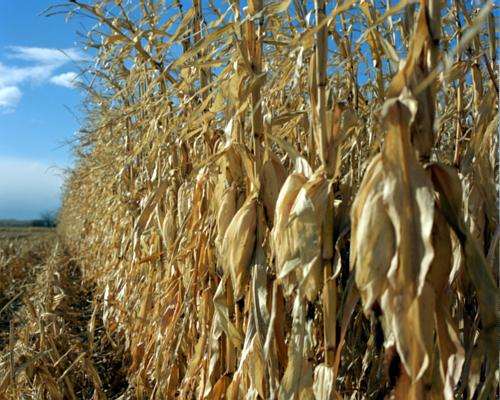 Corn Harvesting
Farmers in Illinois are on a tear in their fields, taking part in a corn harvesting that is progressing at a much faster rate than historically seen, the Illinois Department of Agricultural recently reported.
According to the East Central Illinois News Gazette, Illinois farmers have already harvested 71 percent of their crops, compared to the 29 percent that had been harvested at this time in 2011. The five-year average for harvesting as of October stands at only 33 percent and corn harvesting is factor. Soybean harvests, however, are progressing at about the average pace, with 22 percent of crops harvested compared to the average of 21 for this month.
Residents say 2 percent of the soybean crop is in "excellent" shape, 20 percent is "good", 37 percent is "fair", 24 percent is "poor", and 17 percent is "very poor". In the Champaign-Urbana region of the state, observers say 67 percent of topsoil still has proper moisture for harvesting, while 29 percent of soils were short and 4 percent were very short.
According to Bloomberg, the picture is much the same in the Dakotas, where an early spring and a hot summer led farmers to begin harvests soon on quickly maturing plants.
"We should be finishing harvest in record time," South Dakota State University agronomy specialist Mark Rosenberg told the American News. "Instead of finishing by Thanksgiving, we will be done by Halloween."
According to the latest data from the federal U.S. Department of Agriculture, the Dakotas' soybean harvest is already about 75 percent complete, compared to a typical year when only about 20 percent of crops would have been harvested by this date. The same is true for corn, with about one-third of North Dakota's crop and half of South Dakota's corn already harvested. At this point in any other year, producers say, the corn harvested would just be starting.
"Who ever heard of all the corn being done before the pheasant [hunting] opener?" South Dakota Wheat Growers agronomist David Clark said.
Farmers across the region say that not only is it a record-early harvest, but that yields are surprisingly good as well. Even though the the hot, dry summer had a macro effect on total yields, when all was said and down, the crops were more resilient to the adverse weather than many had predicted. This has been attributed to strong subsoil moisture coupled with sporadic rain showers.
Photo Courtesy Of: http://www.kaneva.com/asset/assetDetailsFullScreen.aspx?assetId=5824570
You might also like: