If you closed your eyes and thought of fall, what images would bloom in your mind? Orange and red leaves, apples and pumpkins lining farmhouse stairs, and maybe even some hayride photos? Hayrides are, in fact, a long-standing tradition for fall. To celebrate our favorite kind of recreational ride, we compiled 5 hayride photos; we hope you enjoy them just as much as we do!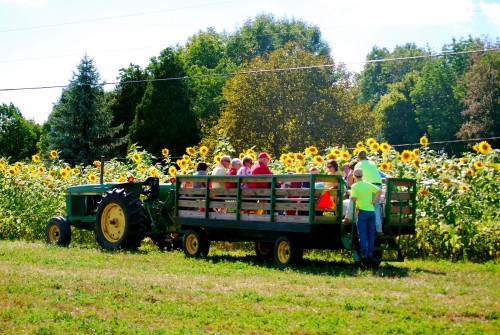 This hayride photo comes from Adventure Acres, home of the largest corn maze in Ohio! Adventure Acres boasts a John Deere tractor perfect for pulling riders through a pumpkin patch on a crisp fall day, filling everyone from children to adults with jolly thoughts of autumn.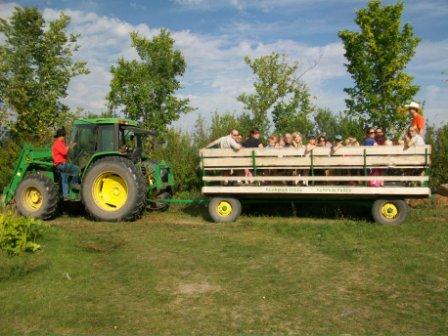 John Deere's are tractors that are used worldwide and enjoyed worldwide too! Up in Manitoba, Canada at Meandher Creek Pumpkin Patch, it's no different. Those choosing to enjoy the ride can hop on board the hayrack, pulled around by a John Deere tractor through the pumpkin patch country of Oak Lake.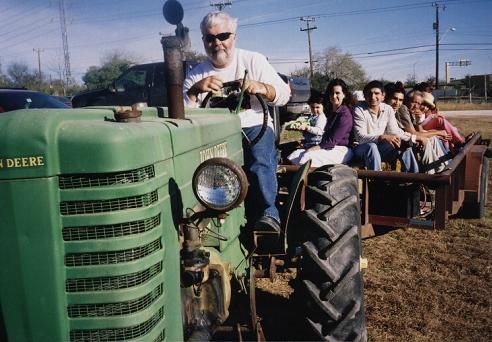 Here we feature a Johnny Popper tractor; this one is a 1947 John Deere Model M from Texas. The Johnny Popper tractor is actually any 2-cylinder tractor from the original 1924 Model-D to the last series in 1958. This tractor was brought back to the Texas Transportation Museum and restored which makes for a great hayride pictures, and was then returned to Arkansas where it had originated.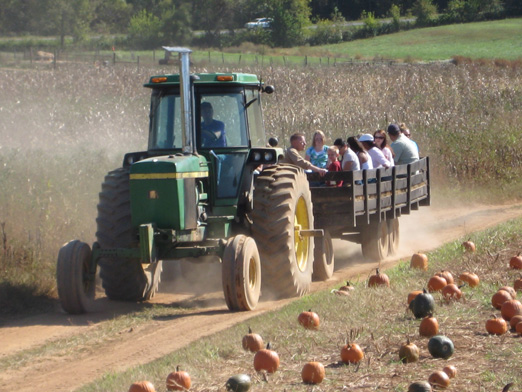 At the Round Hill Farm in Central Virginia, families get to enjoy fresh autumn air, a pumpkin patch to their left and a corn maze to their right, all the while being pulled by a John Deere tractor.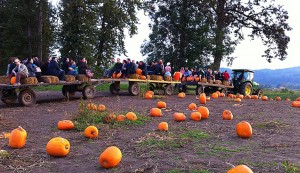 Portland, Oregon is home to The Pumpkin Patch on Sauvie Island, which boasts one of the longest John Deere hayrides we've ever seen. Three hayracks are hitched to this Deere so you can bring your friends, family, and anyone else you might bump into along the way!
Even though Halloween may be over, who said hayrides needed to be haunted to be fun? Enjoy a ride through a corn field or pumpkin patch with a John Deere chug-a-lugging ahead of you. From all across the U.S. and Canada, farmers are hitching up their John Deeres for fun and laughs this hayride season.
You might also like: