For more than 175 years, the John Deere Company has been researching and developing innovative farm equipment that strives to improve agricultural productivity. Since entering the tractor business in 1918 upon purchasing the Waterloo Gasoline Engine Company, John Deere has prioritized innovation and quality for its customers. Let's take a closer look at 10 antique John Deere tractors that paved the way for the modern equipment we rely on today.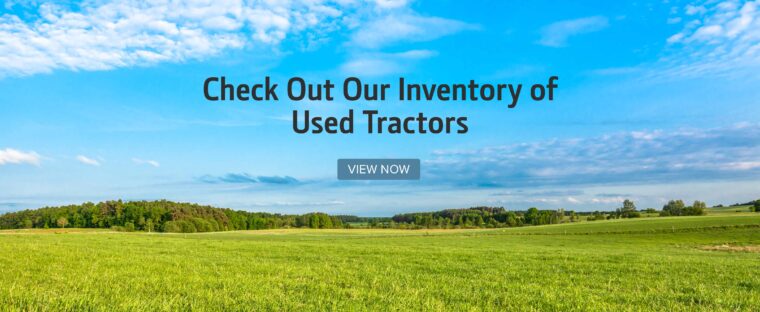 Waterloo Boy
The first Waterloo Boy tractor was released in 1914 in a variety of models and engine sizes. In 1918, the John Deere Company purchased the Waterloo Gasoline Engine Company and continued to sell tractors under the Waterloo Boy name until 1923.
Dain All-Wheel Drive
In 1918, the Dain All-Wheel-Drive tractor became the first tractor produced and sold by Deere & Company under the John Deere name; today, it's one of the oldest known antique John Deere tractors. The 4-cylinder John Deere Dain All-Wheel-Drive tractor was built with features that weren't widely used in the Deere line until 1960, making it a standout machine for the company, even to this day.
Model D
The Model D (aka John Deere Industrial) tractor was first released in 1923, and production of this equipment continued until 1953. Original Model D tractors came equipped with steel tires, but Deere engineers realized the design was not compatible with hard surfaces, so, in 1925, they swapped out steel tires for rubber tires.
General Purpose
1927 saw the release of the John Deere Model C, which eventually came to be known as the "General Purpose" in 1928 to avoid confusion with the "D" tractor when dealers were phoning in orders to the factory. The John Deere Standard GP was the first row-crop tractor released by the company and offered five distinct versions over the course of its production.
Model A General Purpose
In 1934, the John Deere Company began production of the Model A, the first true row-crop tractors. This John Deere tractor featured a 3-wheel, tricycle designed to improve maneuverability and reduce the efforts of steering. Eight versions of the Model A General Purpose tractor were built during the 20 years of its production.
Model G (GM)
In 1937, Deere released their largest row-crop tractor yet with the "Unstyled" Model G. The Model G tractor underwent three style transformations during its 12 years of production. During WWII, the name was changed to Model GM (General Modern) in order to receive government approval for a war-time price increase. After the war, this tractor became known as the Model G, once again.
Restyled Model D
In 1938, John Deere hired designer Henry Dreyfuss to restyle its agriculture equipment, which led to a new style of the 1926 Model D tractor being released in 1939. The restyled Model D was a 42 hp row-crop tractor, which offered several new options including electric lighting and electric starting.
Model M
During WWII, Deere engineers researched and developed the Model M tractor as a means to replace some of the outdated models (e.g., H, L, LA). The JD Model M was built to address the increasing demand for small tractors and to compete with popular models from Ford and Farmall. Model M was the first John Down tractor to use the Touch-O-Matic hydraulic system and come standard with power take-off (PTO) and electric starting.
Model R
In 1949, Deere released the first diesel-powered tractor complete with live PTO equipped with its own clutch. The Model R became known for its ability to lift heavy equipment with the touch of a lever through its hydraulics. This John Deere tractor saw a series of upgrades and redesigns during its 10 years of production.
Model R 730
In 1959, the Model R tractor was upgraded with the 730 model and quickly became a favorite among tractor-pull and restoration enthusiasts because of its weight, power, and slow speed. The 730 was available in diesel, gasoline, and LPG, as well as in row crop tricycle.
Each of these antique John Deere tractors are important chapters in the story and the evolution of John Deere farm equipment. Do you have a tractor that tells a story of its own? If so, leave us a comment! We'd love to hear from you.
If you have any questions about which John Deere tractor is right for you, you can contact your local John Deere dealer.
If you enjoyed this post or want to read others, feel free to connect with us on Facebook, Pinterest, or Twitter!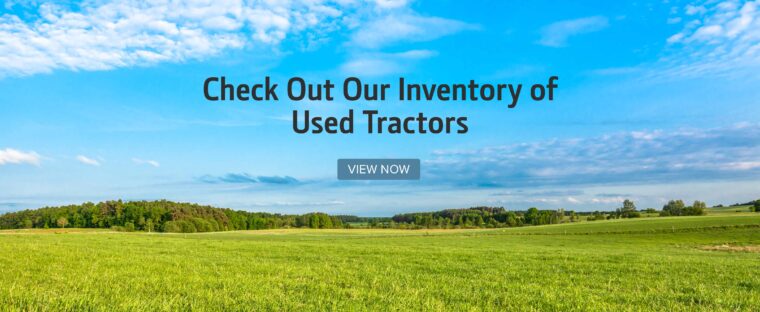 You might also like: