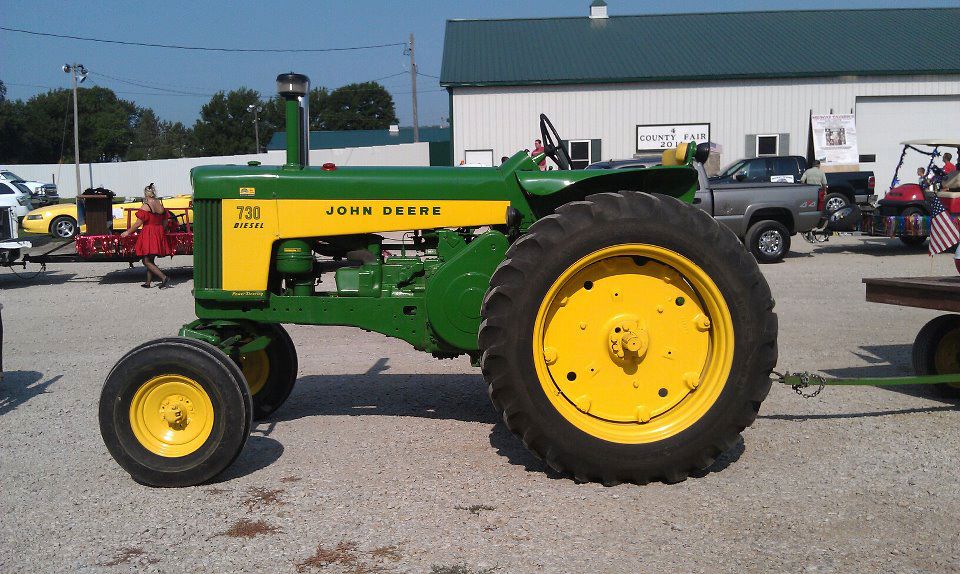 If you go asking for directions to the intersection of Highway 141 and Highway 183 in Ute, Iowa, local residents will forgo talking about street signs and mile markers, and will instead direct you to the bright green and yellow John Deere sign found next to the road.
According to Southwest Iowa News, the iconic building is the property of resident Larry Folk, who runs Folk and Sons antique tractors, a store dedicated to selling only vintage and antique John Deere tractors.
The media outlet states that Folk first fell in love with the old green and yellow machines 25 years ago, and for the last nine years has made it his full-time job to sell the collector's items. The business was moved from its original store in Dunlap last year, relocating to Ute in what Folk said was a spur-of-the-moment decision.
"We unexpectedly sold the acreage the old shop was on and found this shop. We thought the location would be awesome," Folk said. "Highway 141 is a major route from Sioux City to Des Moines and we get a lot of stop-in traffic I didn't have in Dunlap."
Folk teamed up with business partner Otto Kunze and their sons to buy, sell and trade John Deere tractors from across the ages, purchased in states all over the country and even a few in Canada. In the first 11 days of September 2012, the team identified and purchased tractors in Kansas, Wisconsin, Indiana and Oklahoma, then turned around and sold those machines to buyers in ohio, Tennessee, Texas, North Carolina Nebraska and Indiana.
According to the news source, the demand for antique John Deere tractors is so high that Folk has even had to ship the machines overseas to Australia, Belgium, Italy and Sweden. Folk he wished accompanying the tractors to their international destinations fit his job description.
"I would love to but I just can't get away long enough," he said.
Still, no matter where the request comes from within North America, Folk and Sons is committed to traveling anywhere to make its customers happy.
"We'll go wherever we can find them. It's good business and there's a standing feeling among Deere hunters that half the fun is in the search," Folk said.
All over the country, antique John Deere tractors are the focal points of clubs and organizations, some of which simply meet to discuss the old machines, while others are dedicated to restoring their original shiny green.
Photo Courtesy Of: http://www.facebook.com/media/set/?set=a.335260359889568.78467.335257503223187&type=3
You might also like: