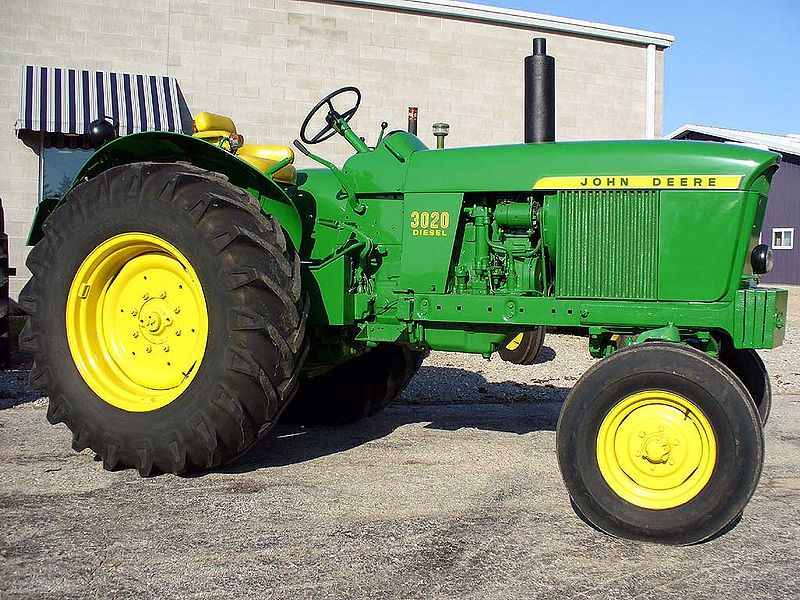 The idea of tractor restoration is something that resonates with a large number of Americans, as farmers and people who enjoy working on their yard and property can relate to fixing up their favorite models of farm equipment.
This is also something that has served as a bonding experience between fathers and sons, mothers and daughters, and often bridges the gap between several generations. Grandparents can relate to their grandchildren, and the whole family can involve themself in the process of restoring an old or antique tractor.
The pride that many Americans have in their John Deere tractors is part of what motivates them to restore older models, as some people in the U.S. value little more than a shiny green and yellow piece of farm equipment. Though they may not have the gadgets and technology that newer machines come with, these iconic tractors often run as well as they did when they were first purchased.
A father-and-son duo in Vandalia, Illinois, recently restored a 1959 John Deere 630 tractor as a way to bond and to learn about the power of the machine.
Gerald Allen Largent grew up using the 630 tractor around his family farm, and as an adult, after years of searching for the specific model, he once again was able to say that he owned the John Deere 630 tractor, according to Farm Journal.
He and his son spent hours restoring the model, as he tried to introduce his kids to the machine that he had fallen in love with 51 years before. According to the news source, the tractor, which was featured in the "Your Favorite Tractor" section of the website, was restored to its original condition and will provide lasting memories for the farming family.
This is a tale that is often repeated across the country, as Terry and Bret Palmer set out on the same quest in restoring their 1931 John Deere GP Wide-Tread Series P Tractor. The father-and-son team worked together on the project, as the two shared a love for agriculture and the associated machinery, according to the Dunkin Daily Democrat.
The tractor has been spotlighted on the local television network and has been a mainstay in local parades ever since its restoration.
Pride in a piece of farm equipment is something as old as the American farming tradition itself, and a continued interest in antique tractors has motivated farmers across the U.S. to bring older models back to their original glory.
You might also like: