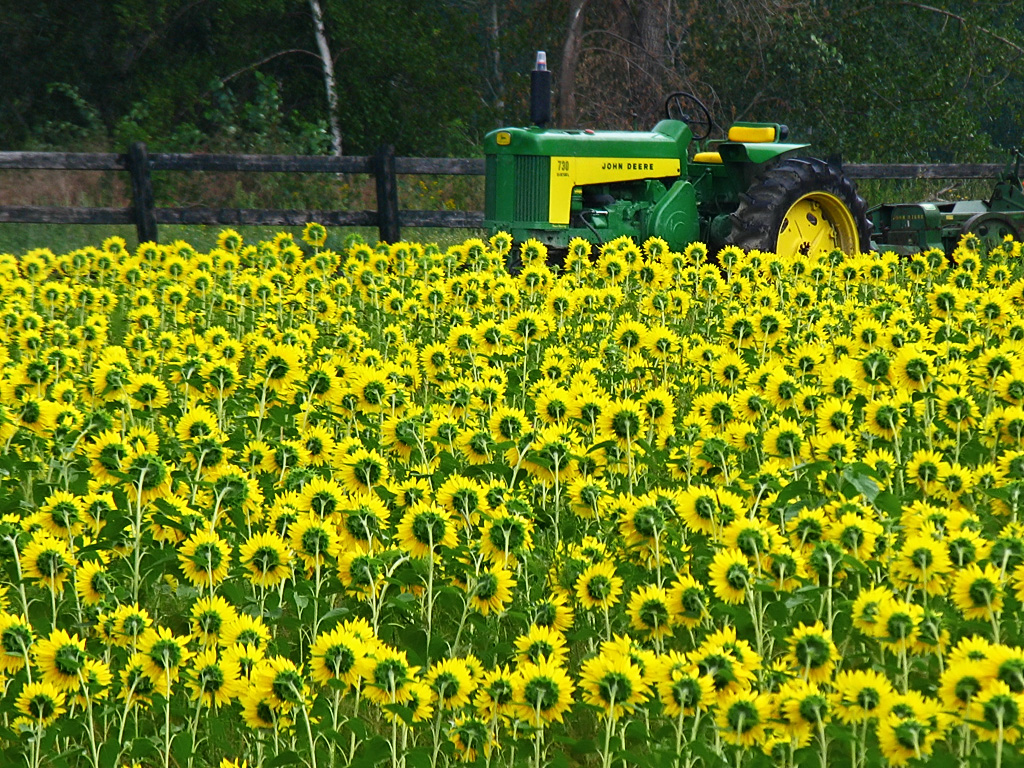 The process of restoring a used John Deere tractor is something that many farming and brand enthusiasts are familiar with, but certain members of the agricultural community take their projects to entirely new levels.
For many, John Deere tractor restoration simply begins as a hobby, as they wish to see their favorite old models of John Deere equipment returned to its original glory. Time is spent reconfiguring certain parts, cleaning the external chassis and ensuring that it runs as smoothly as possible.
However, sometimes the love for John Deere tractors can manifest itself in a unique way.
The Fence Post reported that one John Deere restorer found a perfect balance between his love for animals and tractors, as Bob Terrell and a wood duck drake became tied to the same set of farm equipment.
The odd partnership started when the duck flew onto his property and immediately became attached to Terrell's antique farm equipment.
"I've got an old John Deere horse-drawn manure spreader near the pond and frequently that was his perch," the tractor enthusiast told the news source. The duck has an affinity for a 1935 John Deere Model D, and the two began to take rides together around his property.
The two spent a significant amount of time together, as the duck began to give the old farmer the company he needed while looking after his favorite John Deere tractors.
Terrell has restored a number of older models, including a 1944 John Deere Model B, a 1936 Model A and several other machines for his friends in the Kansas and Oklahoma Steam and Gas Engine Club.
According to the news source, he simply loves to hear the purr and rumble of the antique tractor engines, and he spends most of his days – he retired in 1995 – harvesting his crops and taking his duck friend for a ride on his favorite John Deere models.
Though not every John Deere Tractor Restoration enthusiast may have an animal friend to share their love of tractors with, the same type of sentiment toward the yellow and green machines can be found across the country.
The Waterloo Boys of Southeast Pennsylvania are a club that is dedicated to the preservation of John Deere equipment built before 1965. Members include gospel singers, the local pastor and farmers, but they are drawn together by their love for restoring tractors, according to Delaware Online.
You might also like: