Those who own or have come across a John Deere EZtrak mower understand they are incredibly simple to operate, yet they also get the job done. However, the mowing process can be enhanced even further thanks to a number of available EZtrak mower attachments.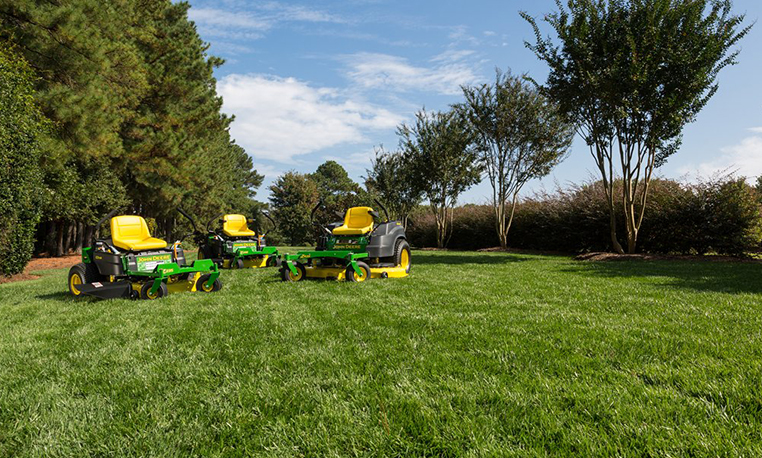 To showcase some of these attachments, we've put together a list that provides a short description of each. Enjoy!
1. The 15-Gallon Sprayer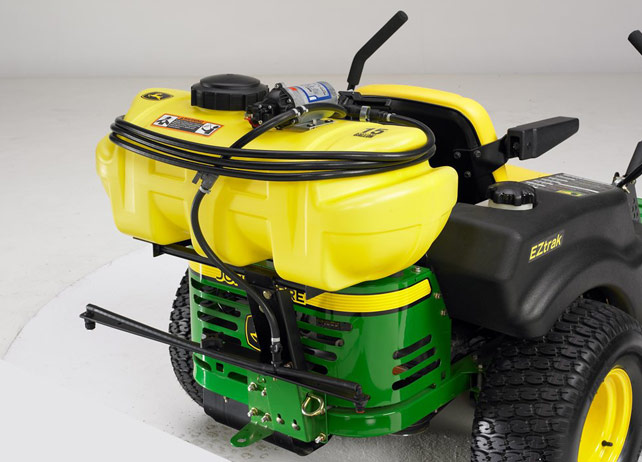 Utilize this 15-gallon sprayer attachment to apply a variety of liquids, including liquid fertilizer, weed killer, tree spray, de-icer and more. The sprayer's boom sprays a 60-in. swath and a 19-foot hose and wand has the ability to spot spray lawns and shrubs. Available for Z400s and Z600s.