Homeowners that care for their lawn are always looking for ways to improve its health and make it more visually appealing. A major player in this process stems from their mower's ability to produce a precise, even cut. The John Deere D100 mower allows for just that, and more, thanks to a number of features.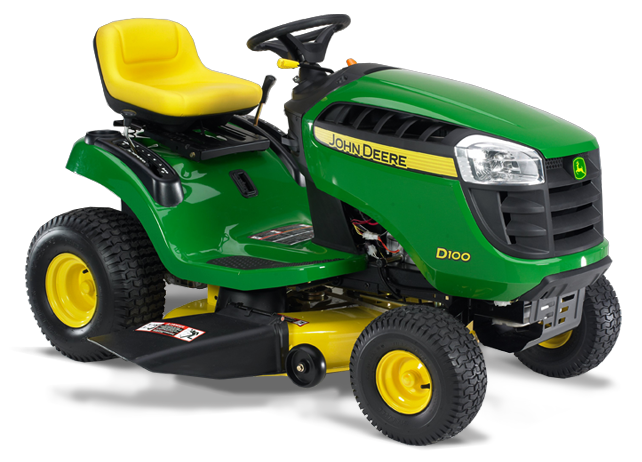 Let's take a look at some of the unique features that can be found within the D100 and the role each plays in providing land-owners with a durable mower that has outstanding cutting ability.
Edge Cutting System: Cutting ability is a critical factor when looking for a new riding mower. Thanks to the Edge Cutting System operators will notice the D100 provides superior convenience, performance, and reliability when grooming the lawn. The 42-in. two-spindle, three-in-one mower is constructed of 12-gauge steel for a longer lifetime with a deep-deck design that lifts grass for a clean cut. The smooth underside of the mower reduces grass buildup and evenly distributes grass clippings. The rolled outer edge of the deck provides some extra strength and provides protection to the mower.
Powerful, Long-Lasting Engine: The D100 is powered by a 17.5-hp single-cylinder engine which has enough power and torque to handle tough mulching, mowing, and bagging conditions. The electronic ignition allows for fast starts, which the cast-iron sleeve provides protection for a long life. The full-pressure lubrication and oil filter allow for cleaner oil and extend the amount of time between oil changes, keeping operators on the machine for longer periods of time.
Reliable, Welded Steel Frame: The D100 is known for its reliability and minimal maintenance. This is much is part due to the single one-piece frame which is constructed from 12-gauge steel. The one-piece fender deck is bolted to the frame of the mower.
Convenient, Easy-to-Operate Gear Transmission: The Dana 4360 transaxle with enclosed differential and transmission provides reliable operation. Five speeds are appropriately placed to match a variety of jobs and conditions. The clutch-brake design allows operators to shift and brake with one pedal and clutch engagement is modulated for a smoother operation. The in-line shift pattern and conveniently located shift lever makes changing speeds simple.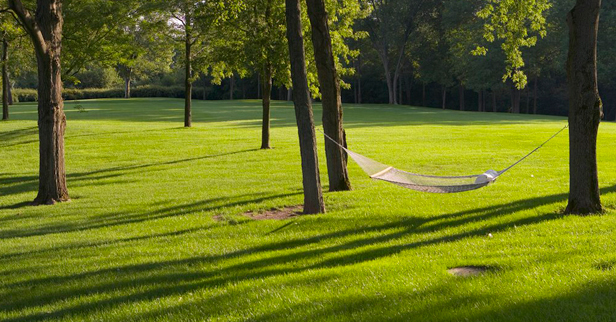 John Deere offers a number of residential mowers that are each designed to fit the needs of operators. The John Deere D100 provides technology for a supremely clean cut and a durable design leads to a long operating life. If you enjoyed this post or want to read others, feel free to connect with us on Facebook or Google+!
You might also like: