When you want to optimize your mowing experience, the John Deere Z355E is designed to have you covered. From a ground speed of up to 7 mph to on-the-go tracking adjustment that ensures straight lines, this piece of equipment offers the quality result property owners look for.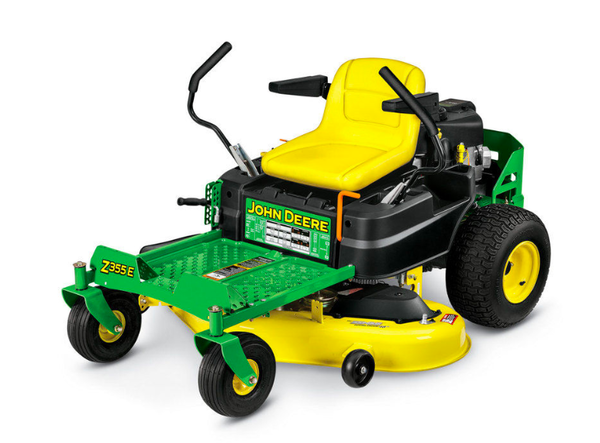 Let's break down the features of the John Deere Z355E to help you better understand what this machine can do for you.
Convenient Operator Station
The operator station is designed for comfort and convenience, providing options for seat back height, a foot platform, seat suspension, and even storage compartments. When it comes to running the machine, the operator will be able to easily identify controls due to color coding and light indicators.