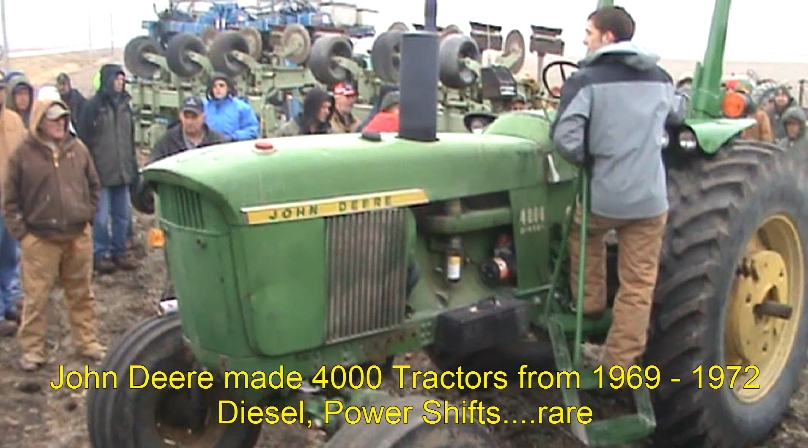 This rare 1971 John Deere 4000 diesel, Power Shift tractor with 5,562 hours sold for $35,000 on a December 18, 2012 farm retirement auction in Indepedence, IA.
It wasn't the prettiest. It was missing a few parts. But it's rare and it was a Deere, so it sold for big $$.
I'm talking about a 1971 John Deere 4000 tractor with 5,562 hours sold on a farm retirement auction December 18, 2012 in the northeast Iowa town of Independece. Deere made the 4000 model tractor from 1969 – 1972, but what made this particular 4000 rare was its configuration…a diesel, power shift.