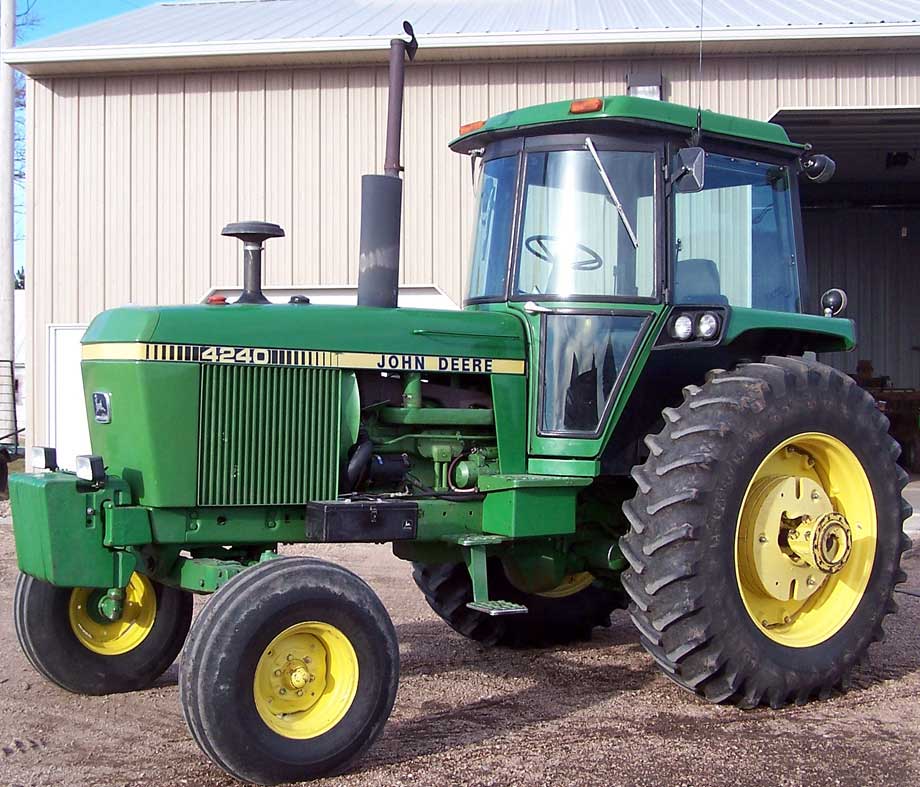 This 1981 John Deere 4240 tractor with 4,791 hours sold for a new record high auction sale price of $34,500 on a Feb. 28, 2012 farm auction in east-central Nebraska
Another week, another new record auction price on a John Deere tractor.
Last week's new record high sale price was $34,500 paid for a very nice 1981 JD 4240 on a February 28, 2012 farm auction in east-central Nebraska. This 4240 was a "2nd owner" tractor and had 4,791 hours. Noteably, it was also a "Quad Range", not a "Power Shift" and sold with 9-bolt duals & hubs.
How many JD 4240 tractors have I seen sold at auction over the past 16 years? 374 and counting. So to see a new record high sale price is pretty significant and quite frankly, just indicitive of how very "hot" the current market is for good condition used tractors.
The month of March is "go time" for machinery auctions across most of the U.S. I've got my eye on some very low hour John Deere tractors on auctions in the weeks ahead. Stay tuned.
About Machinery Pete: Greg "Machinery Pete" Peterson has been working in the agricultural industry for 21 years and details agricultural equipment prices and trends at his website, Machinerypete.com. Greg also writes columns for Successful Farming magazine, Implement & Tractor magazine, Agriculture.com web site and also appears on the Machinery Show on RFD-TV.
You might also like: