John Deere made the 40 Series tractor models from 1978-1982. 30+ years down the road now, show me a nice condition one with low hours and I'll guarantee you one thing…intense buyer interest.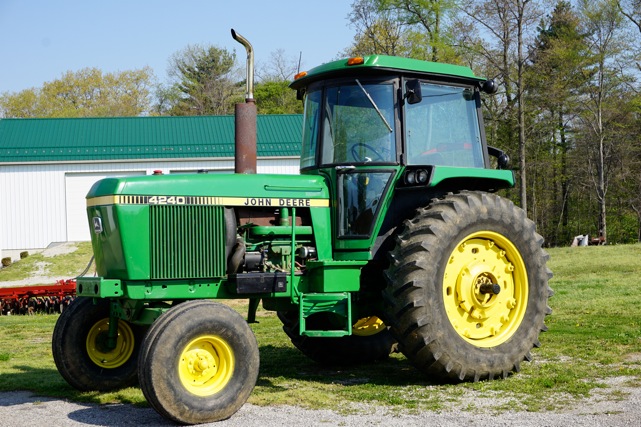 Proof rolls in every week here during the summer of 2015. The picture above is of a nifty John Deere 4240 with 3,880 hours that sold on a June 13, 2015 farm auction in Wooster, Ohio. The sale was by my friends at Kiko Auctions. It sold for $32,000…more than it was worth brand new! Here's a YouTube video of this tractor selling with my comments dropped in along the way:
Exactly one week later, on a June 20, 2015 farm auction in southeast Michigan, the 1978 John Deere 4640 tractor pictured below with 4,976 hours sold for $29,000, a very strong sale price: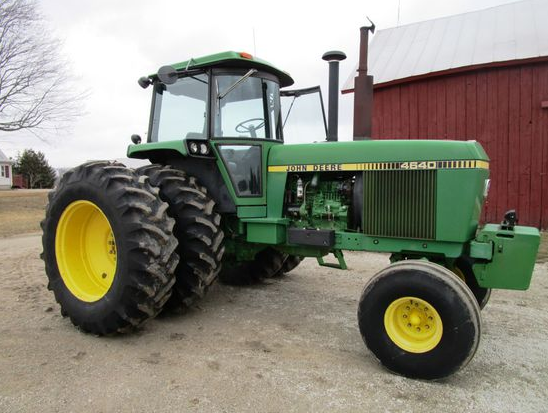 Looking into the future what do I see? Only increasing buyer interest in finding and acquiring these nice condition lower hour Deere 40 Series tractors, no matter where they show up for sale in North America. They will be acquired still to be actively used on the farm as they are extremely solid dependable working assets all these years later, but they will also bring consistent smiles to the folks who buy them.
Hello beautiful.
You might also like: