Deere made the 150 horsepower 7810 model tractor from 1997-2003, making today's tractors 12-18 years old now. Yet, they are proving to be worth more money as they age.
From 1996 through 2007, the highest auction sale price I saw on a John Deere 7810 tractor was $78,000…on a January 21, 2005 farm auction in northwest Illinois where a 2000 model with only 590 hours hit the $78K mark.
Since 2008 how many JD 7810's have I seen sold over $80,000? Try a whopping 29. Wow.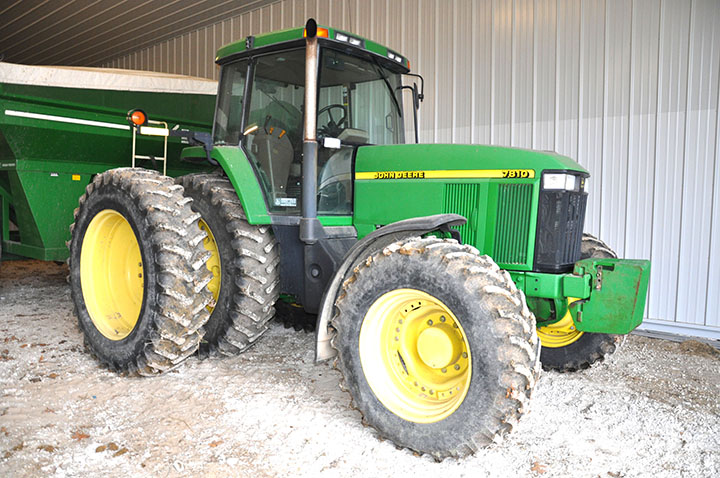 Included in that list is the 2000 JD 7810 with 1,293 hours (pictured above), which sold for $92,000 on a January 20, 2015 farm retirement auction I covered in northeast Missouri. This was just a shade above the $88,200 sale price a 2003 model JD 7810 with 1,700 hours fetched on a December 6, 2014 farm auction in southeast Wisconsin.
Now my sights are set on a March 10, 2015 farm auction in Barron, WI where this 2002 John Deere 7810 with only 809 hours is up for sale. Here's a pic: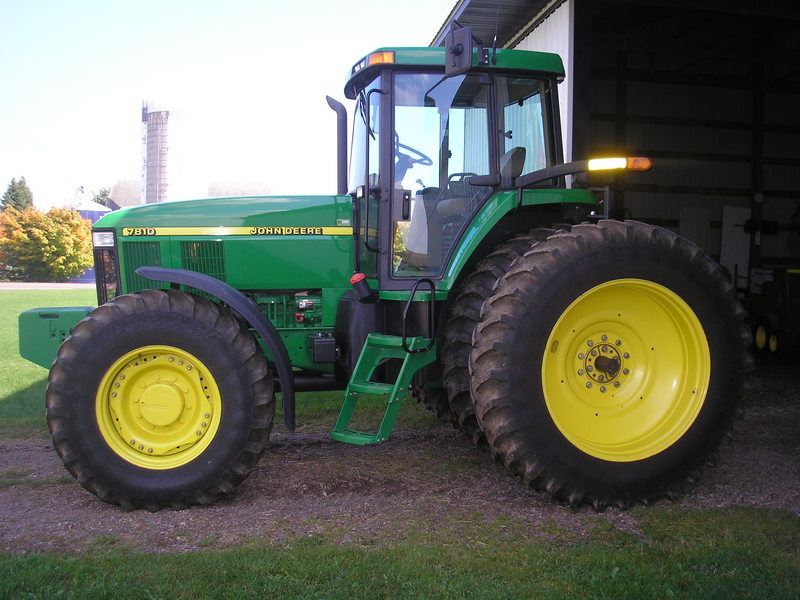 The highest auction sale price I've ever seen on a JD 7810 tractor? That would be $129,139 on an August 2, 2014 farm auction in south-central Ontario, Canada. It sold for $141,000 CAD, which converts to $129,139 U.S. dollars. Extremely intense bidding on this tractor. Here's a picture of the record setting 7810: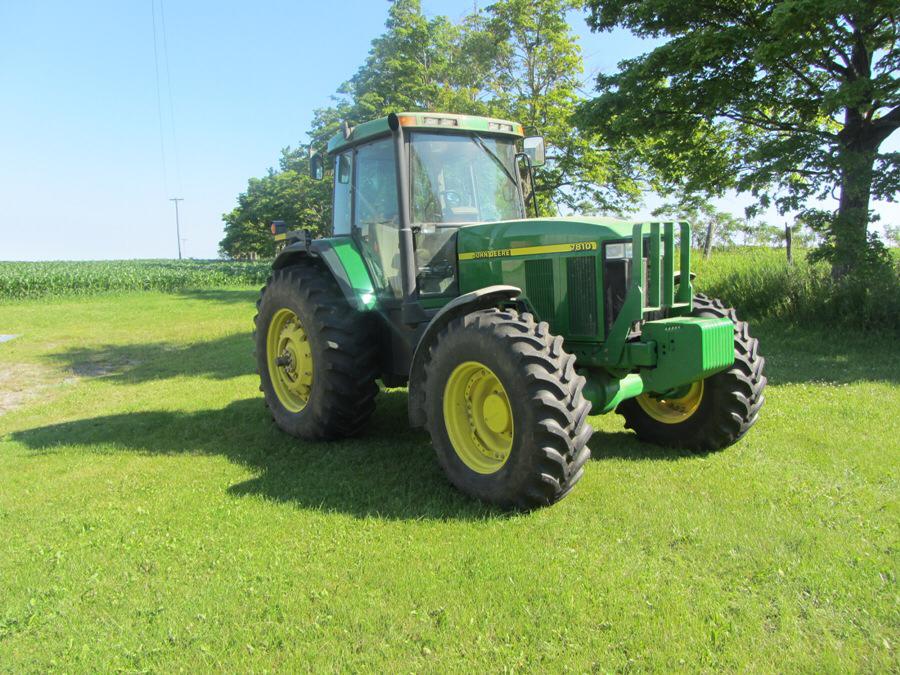 So older, but worth more money is the scoop on these very nice condition John Deere 7810 tractors. I don't see this trend slowing down any time soon.
You might also like: