The anticipation has been mounting for some time now for John Deere & CONEXPO to connect and deliver a great show. The true highlight of the event happens today at 10 a.m P.S.T. at the John Deere exhibit, which happens to be the largest at the show at over 37,000 sq. feet! (see our previous coverage) See the Las Vegas Convention Center floor plan below.
At 10 a.m. John Deere plans to unveil what is said to be "quite possibly, the most important piece of equipment we've ever produced." No one knows, not even John Deere employees, what this innovative piece of equipment may be.  With all the speculation, I am sure that you yourself have heard a few stories of what it may be.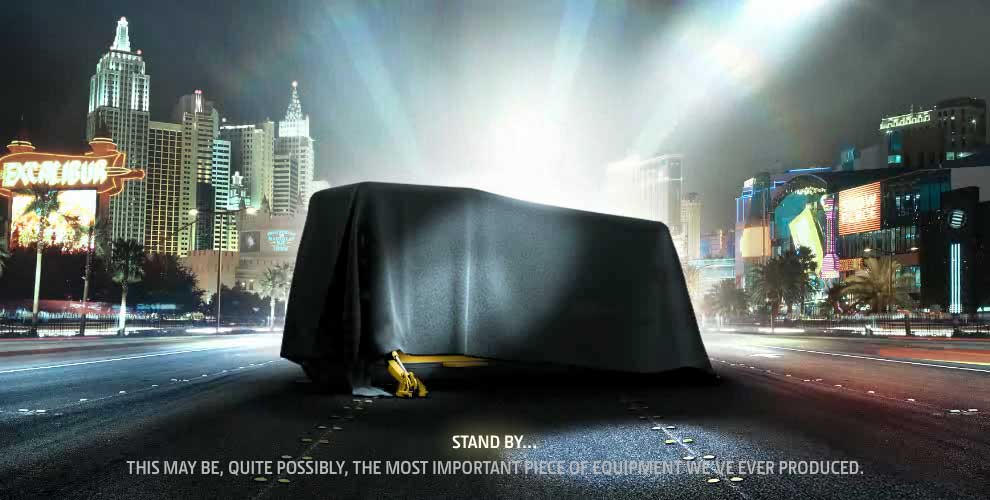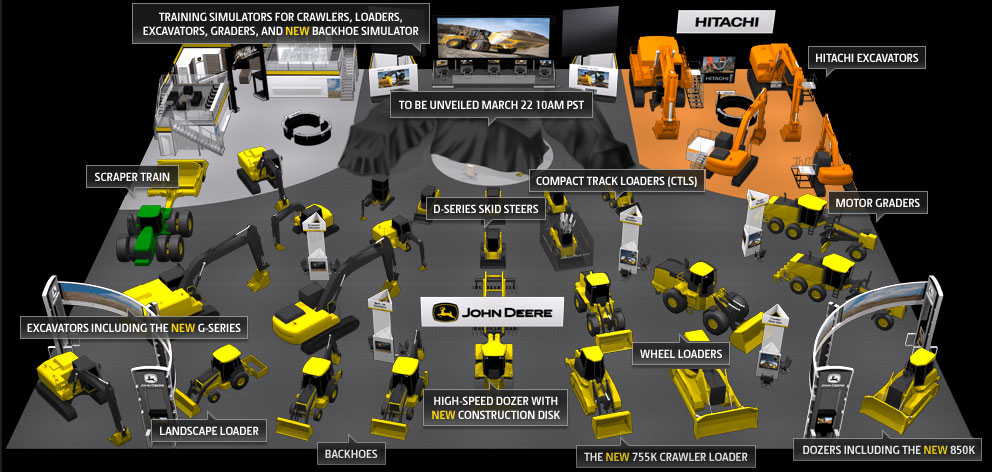 credit
Getting anxious yet? I know we are! So if you are out in Vegas and going to be attending the show, stop by the John Deere booth and see what all the excitement is about. Better yet, if you can't make it out to Vegas or just simply can't attend the show at that time, John Deere and MachineFinder have you covered. John Deere's CONEXPO website will be broadcasting the event live, straight to your computer!  So in case you were feeling left out and behind the 8 ball, just get on the site and see what the mystery piece of machinery is today at 10 a.m.