This excerpt was originally posted on the John Deere, John Deere Emissions Hub May 23, 2012. You can view the original post here.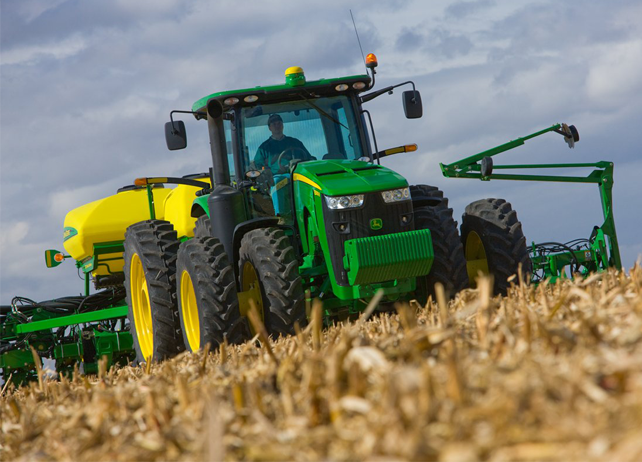 John Deere understands the obstacles facing fleet owners and managers, which is why we developed John Deere WorkSight: Five cutting-edge technologies working together to bring you one seamless, next-generation service linking your machines, your dealer and you. Today, we continue the three part series that cover the five components of John Deere WorkSight—JDLink™, Fleet Care, Service ADVISOR™ Remote,payload weighing and grade control—and how more information means getting more done.
Each component of John Deere WorkSight adds value on its own, but together they integrate to create a powerful package. With JDLink, fleet managers can see which equipment is idling and which equipment is earning. With Fleet Care and Service ADVISOR Remote, your John Deere dealer can receive machine health suggestions to prevent downtime on your equipment, and diagnose problems remotely. Additionally, if a software update is necessary, your  dealer can install it without ever visiting the jobsite. JDLink provides an overview of machine utilization, temperatures, engine load, fuel levels and machine location. Finally, by taking advantage of payload weighing and grade control, you can make sure that equipment is functioning at optimal capacity and efficiency.
JDLink can even help secure all of your John Deere equipment to prevent theft and unauthorized usage with machine geofencing and curfews. Fleet owners and managers can ensure their equipment is where it should be, when it should be.
John Deere WorkSight can even improve job estimates. By utilizing grade control and payload weighing, you can provide more accurate estimates and bids, minimizing the need to cover potential overages and other unknowns. Additionally, JDLink provides data such as fuel usage and production numbers on past jobs for more accurate estimates.
Watch the four videos in the playlist below to learn more about how John Deere WorkSight answers challenges and needs of your John Deere equipment fleet:
Be on the lookout for our final post in our three-part series, in which we cover how John Deere WorkSight aids in improving efficiency and productivity on the jobsite.