A farmer's day begins before sunrise and ends as the sun slips below the horizon. From the warmth of a spring growing season to the bitter chills that accompany the winter, it's a farmer's job to get up every morning and work the land.
Join us as we walk through more than 80 John Deere images that give a snapshot of a farmer's workday, from sunrise to sunset. Use the links below to navigate through each section of the day.


Remember, click the photos that you especially like to get a closer view. Use your left and right arrow keys to navigate from photo to photo; you can also click "Stop Slideshow" at any time to enjoy the images as you please.

John Deere Morning
A farmer's morning is an early one, so it's fitting to include images that capture the blues and purples that eventually become golden hues. Shooting across fields and bouncing off tractors, these beams of light give us our first glimpse of John Deere machines at the start of a long day.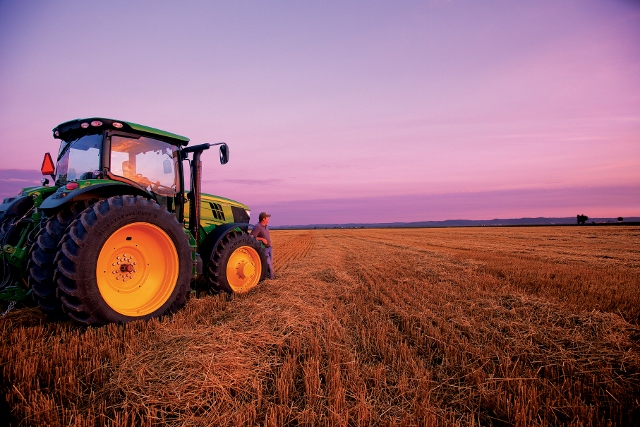 The Work Day with John Deere
As the sun rises high in the sky, the workday progresses and these John Deeres power through the field. From plowing to digging and planting to harvesting, the workday is in full swing, so let's check in to see what's going on!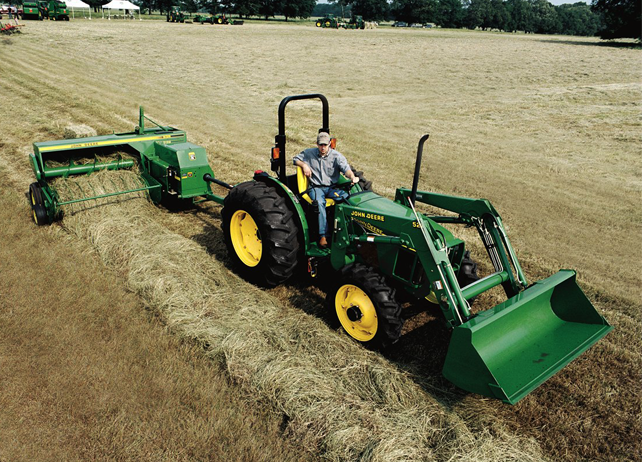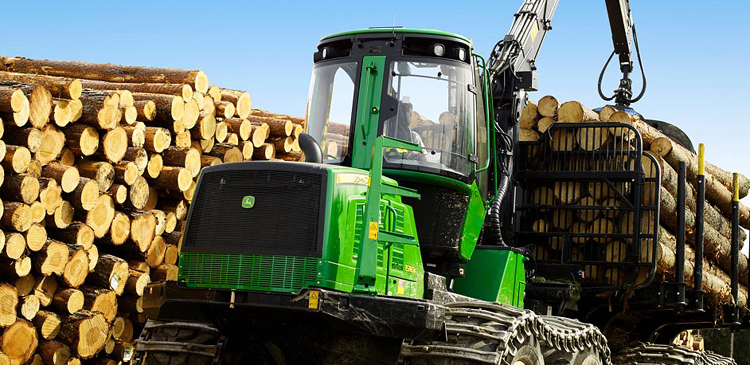 John Deere at Sunset
While you may be eating dinner, John Deere is still hard at work. As those last golden rays sink below a beautiful landscape, a Deere is rumbling along somewhere in the distance. Here's a glimpse:
John Deere at Night
While you may be laying your head to rest, dedicated John Deere farmers are turning on their headlights and chugging along until every last piece of cotton is picked and every stock harvested. Have a look for yourself: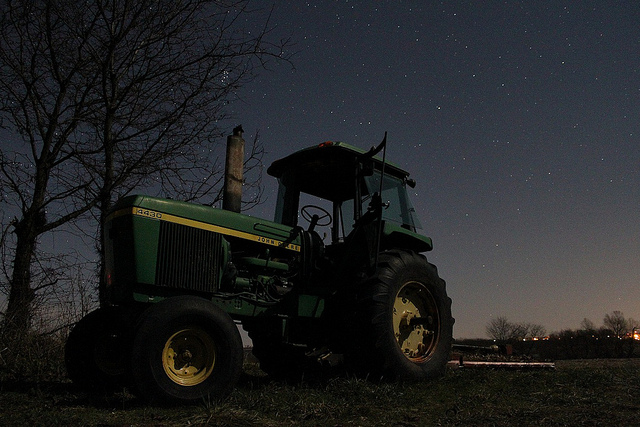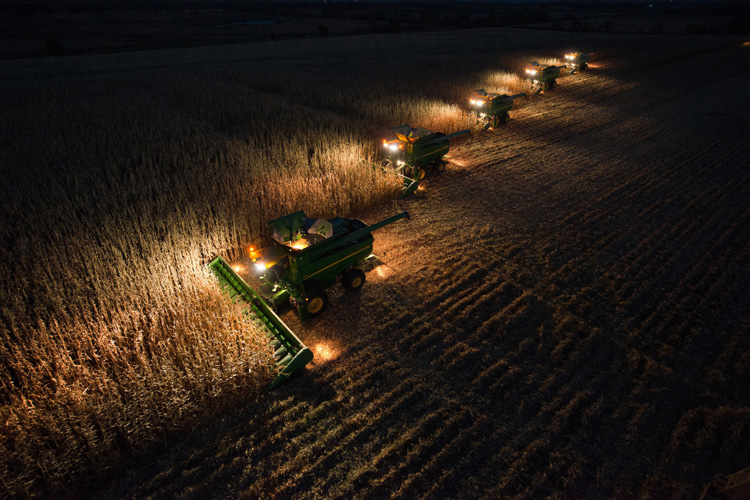 As it's likely we missed some great John Deere images, please send any additional photos or videos our way on Twitter: @MachineFinder.
If you enjoyed this post or want to read others, feel free to connect with us on Facebook, Twitter or Pinterest!
Photo Sources:
You might also like: