We've talked about hay equipment many times before. From soil treatment to raking to baling, there's a lot that goes into haymaking.  Today we'll focus on the last part: baling. These used John Deere balers can help simplify the process and provide you with some beautiful bales that you can store away and unfurl later.
John Deere 458 Baler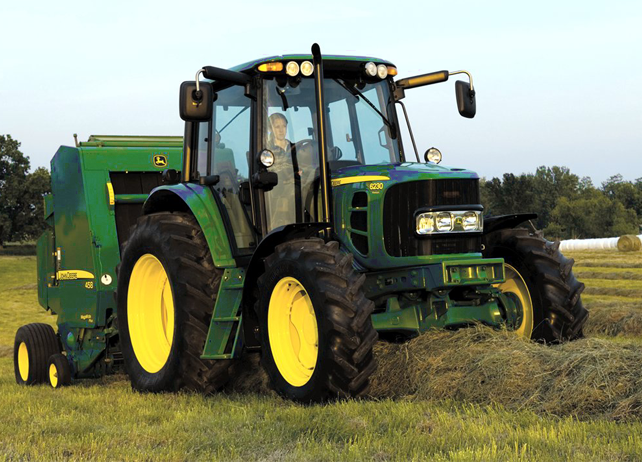 A key component of the 458 Standard Round Baler is the BaleTrak™ Pro monitor-controller. This helpful little tool helps monitor the conditions of the baler, including bale capacity, warning signals, battery level indicator, and much more.
John Deere 468 Baler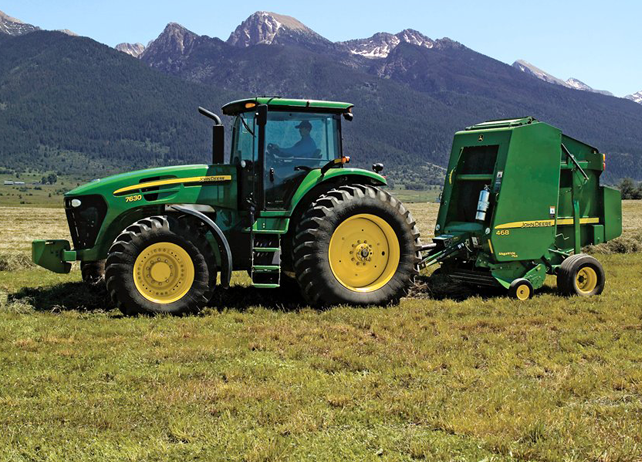 A key feature on the John Deere 468 baler is the vertical forming chamber. This chamber works to form tight hay rolls by turning the hay immediately with a belt to form a dense core. After the core of the bale has been created, the hay continues to feed into the chamber and is condensed into smooth, dense layers.
John Deere 558 Baler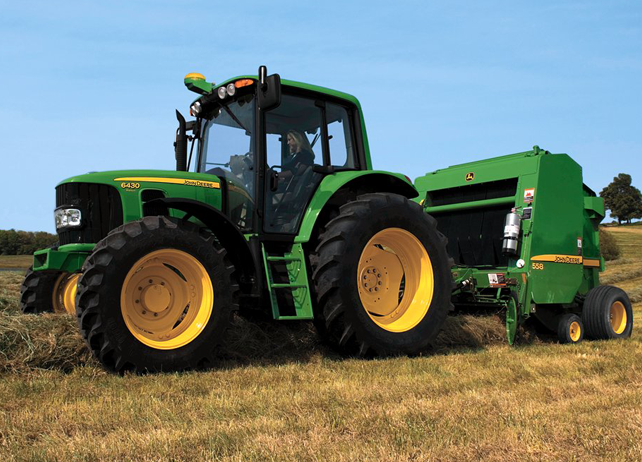 The MegaWide™ Plus pickup with MegaTough™ pickup teeth is available on many machines, including the 558 round baler. This feature is helpful to have in a baler because it enables you to pick up hay faster. As a result, the time you spend in the field will be reduced and the amount of bales you produce increased.
John Deere 568 Baler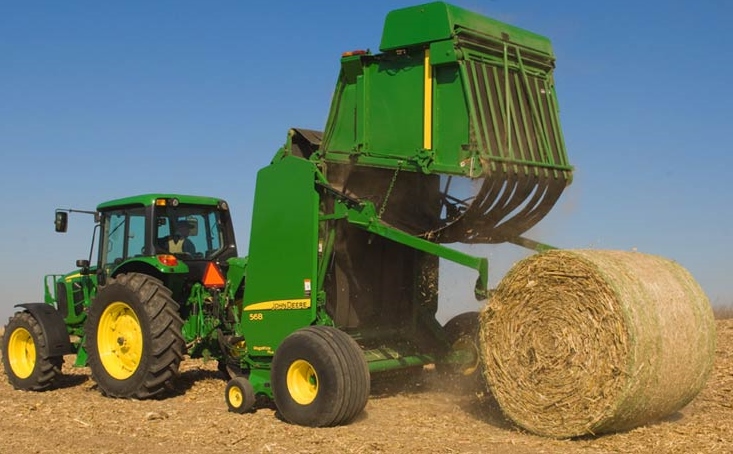 Want extra coverage? Check out the COVER-EDGE™ surface wrap option available on the 568 round baler. Its net wrap stretching over the sides of the bale offers up to 15 percent more coverage. With the extra net wrap coverage, your wrap time is reduced, there are fewer turns than twine wrapping, and the loading process is simplified.
John Deere 644 Baler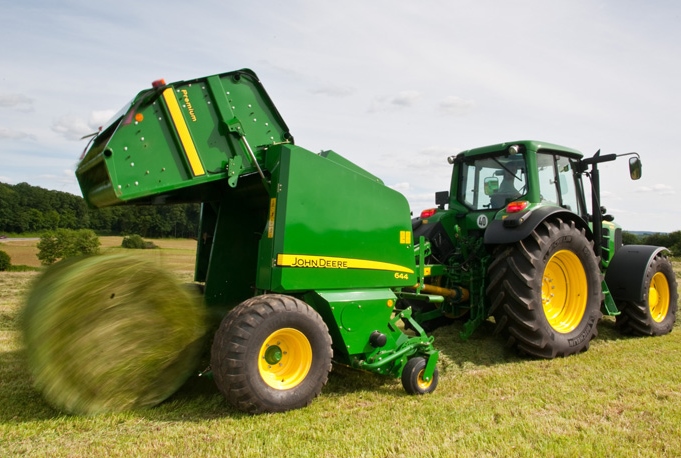 A key function of most John Deere balers, including the 644, is the ability to adjust bale diameters. Every job is different, so it's important to tailor the size of your baler to the specific job. You can set the diameter of this baler to 1.25 meters if you're looking for something on the smaller side or to 1.30 or 1.35 meters for something rougher like straw bales.
Each of the used John Deere balers featured above has key features that can simplify the haymaking process and ultimately make it more effective. We hope you enjoyed these balers! Which one is your favorite?
If you enjoyed this post read more like it on our Facebook page!
You might also like: