Whether you happen to be a John Deere brand loyalist, owner, supporter, or just someone interested in one of the various Deere-related industries, there are a number of John Deere publications just a click away that reveal  a wealth of valuable and interesting information.
In this post, we will highlight nine of John Deere's publications, what industry each covers, and how they can be a valuable asset to their readers. Happy reading!
John Deere "The Plowshare"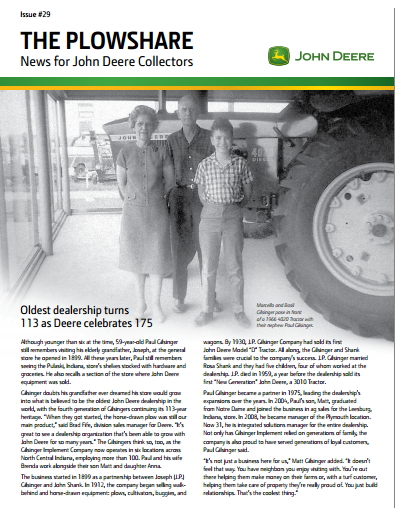 The Plowshare is published online four times a year, helping John Deere collectors and enthusiasts learn more about the history of Deere and their products. Inside Plowshare, readers can stay up to date on upcoming events at John Deere attractions.
John Deere "Homestead"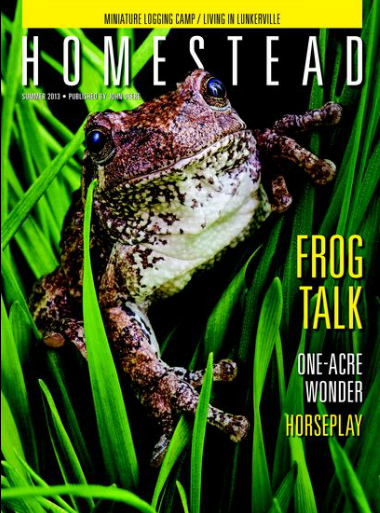 The Homestead magazine is designed to provide interesting news and stories to those living in farming and rural-politan communities. A variety of stories as well as fun (jokes, quotes, cartoons) can be found inside and could just spur an idea for your next project around the house or farm.
John Deere "The Furrow"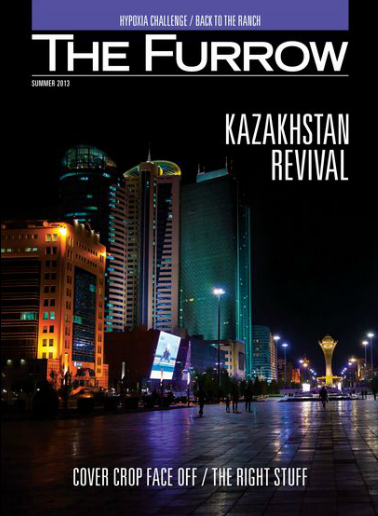 The Furrow is another quarterly produced publication with a focus on the latest agricultural happenings. With an editorial staff from around the country, the Furrow provides ranchers and farmers with a wide-range of valuable agricultural information.
John Deere "Worksite Journal"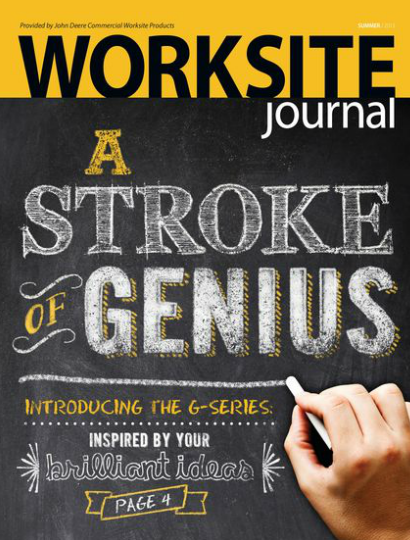 After a long day on the job site, reading the Worksite Journal may be a great way to wind down. This publication features the latest John Deere construction product news and job site stories to give a look into the lives of other Deere construction equipment users.
John Deere "The Construction Review"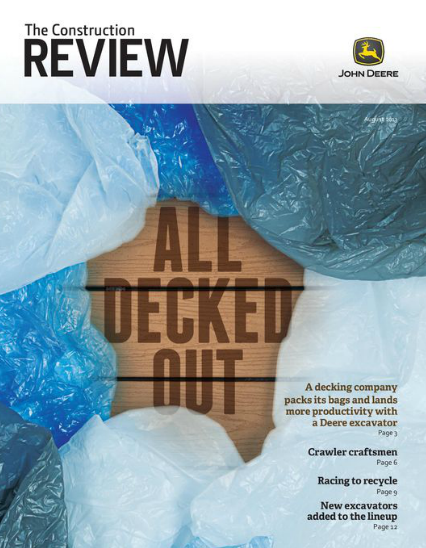 This is a great publication to read up on success stories from actual John Deere construction equipment users. The Construction Review shares stories while highlighting how each piece of equipment was used to achieve success on the work site.
John Deere "The Forestry Review"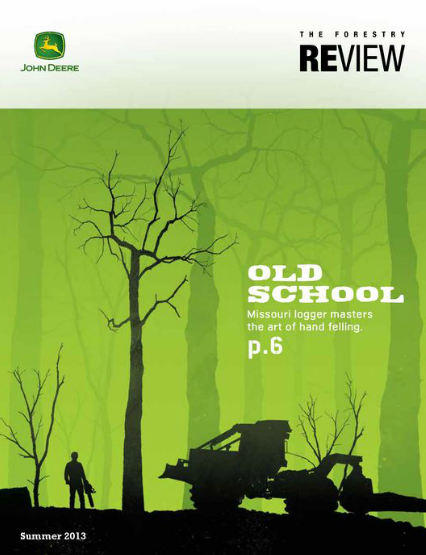 Loggers rejoice! The Forestry Review is a dealer-personalized, 16-page publication that is distributed to John Deere Forestry customers four times a year. Each issue features new product introductions, customer testimonials, and real stories from deep inside the woods.
John Deere "PowerSource"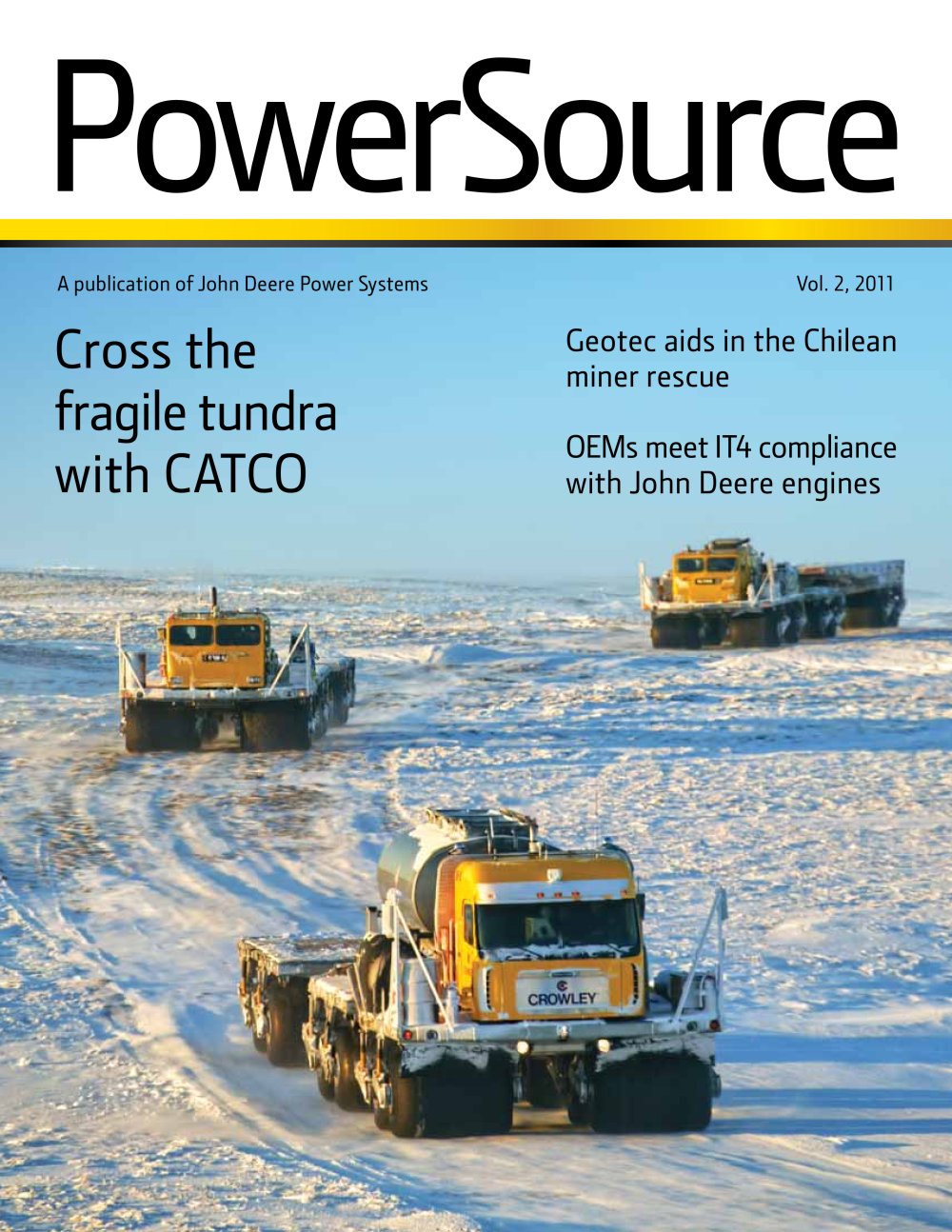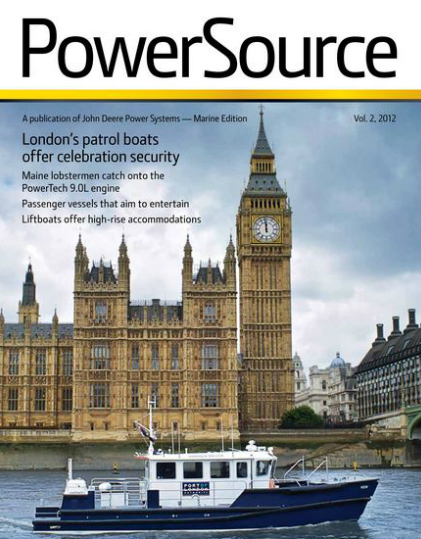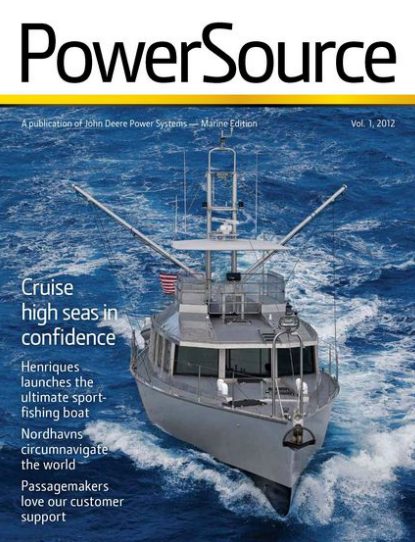 John Deere and Company's PowerSource magazine is designed to cover the details of the latest applications into which John Deere Power Systems are integrated. Three industries (industrial, commercial marine, and recreational marine) are covered to bring readers the latest on John Deere Power Systems happenings.
Depending on your desires, John Deere publications offer a little something for everyone, from the yard, to the field, to the forest, and even to the open water. Feel free to let us know if you enjoyed this post, or check out other posts on our Facebook page!
You might also like: