John Deere Gator utility vehicles are designed to take on any condition, challenge, or task that lies in front of them throughout all four seasons of the year, including winter. While base models come ready to trudge through the snow and mud that could exist, there are several John Deere Gator attachments that could make a day on the Gator, even in the toughest of winter conditions, an enjoyable, productive experience.
We've put together a list of ten Gator attachments that will help winterize your vehicle and prepare for any conditions winter brings your way.
In rain or snow, this roof will provide the driver and passenger with year-round weather protection thanks to molded-in water troughs that routes water away.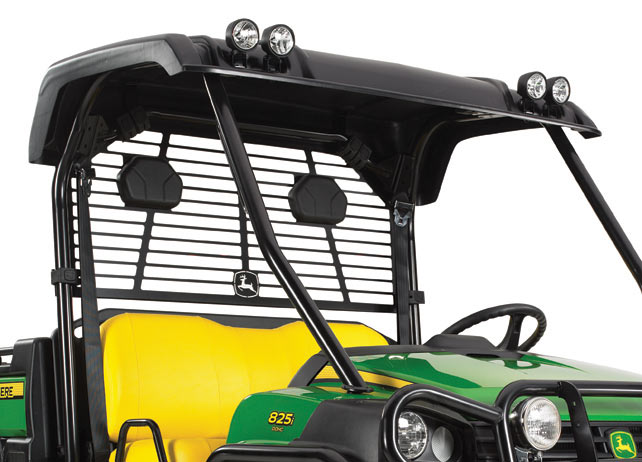 Taking protection from the elements to another level, the Gator can be equipped with a glass door kit that can be easily opened and closed with one hand. The kit provides a complete automotive seal around the cab frame to keep all weather on the outside.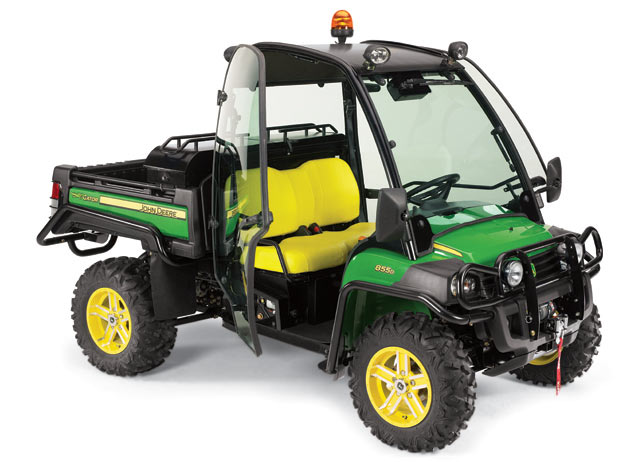 Snow and mud-covered grounds of the winter often times get tracked back onto the floor of the Gator. This washable mat protects the floor and minimizes debris and noise in the operator station.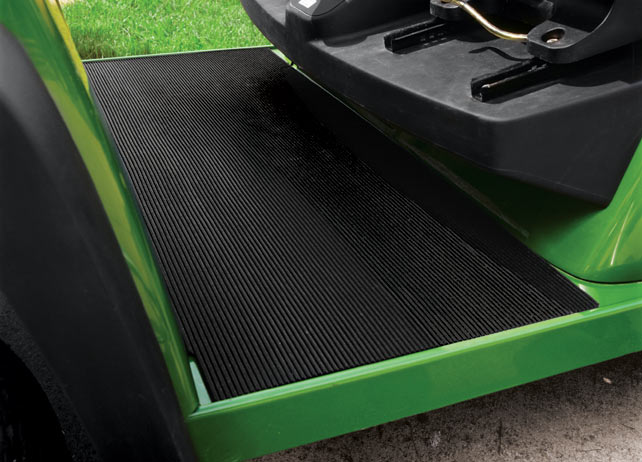 Don't let freezing conditions keep you from using your Gator. The cab heater kit will keep the operating station warm year-round and the high-output two-speed heater also defrosts the windshield.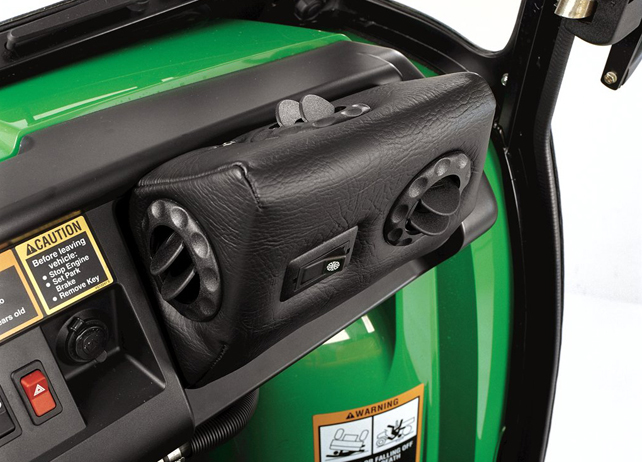 While a comfortable seat is important during any season, not just winter, this seat cover features a central water drain hole which keeps water, that could run off of clothes, from pooling.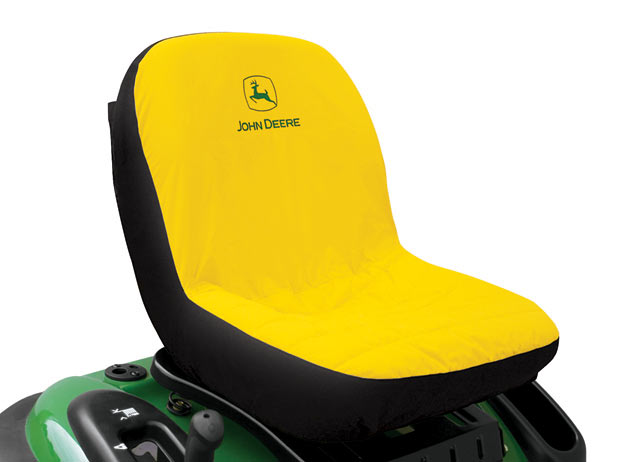 During the winter, snow can impair the operator's vision and cover the ground being traveled on. As a result, accidental encounters with debris on the surface can be common. The deflector plate fills gap between the front and rear skid plates to protect power train components from loose materials, such as rocks, sticks, etc.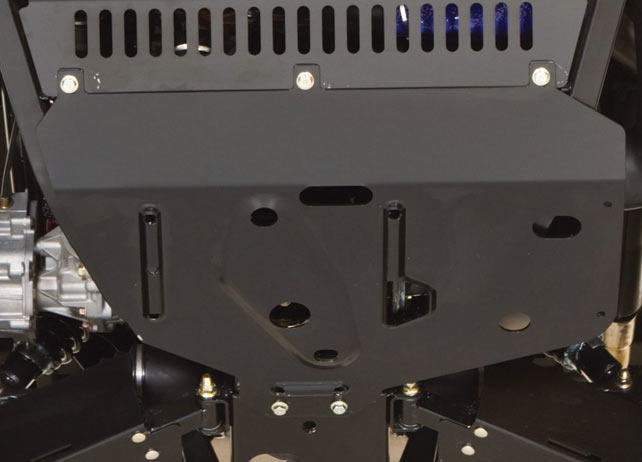 When an abundance of snowfall hits your area, a variety of John Deere blades are available that will easily remove both snow and dirt that may need removal.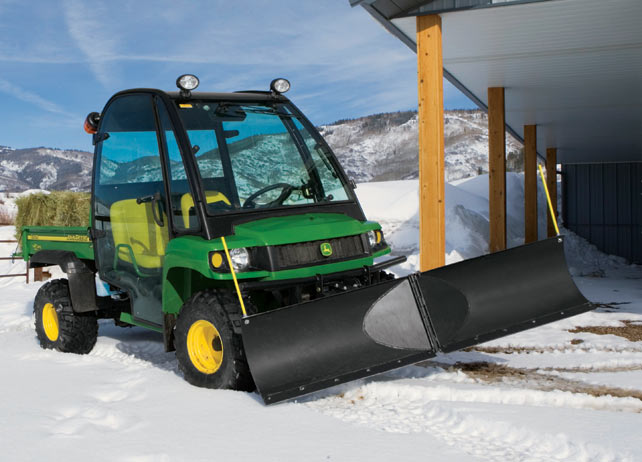 In the heaviest snow, we know blade edges can become swallowed up. These POWERtach markers are 20 in. in length to provide the Gator operator with a visual aid of where blade edges are during the plowing process.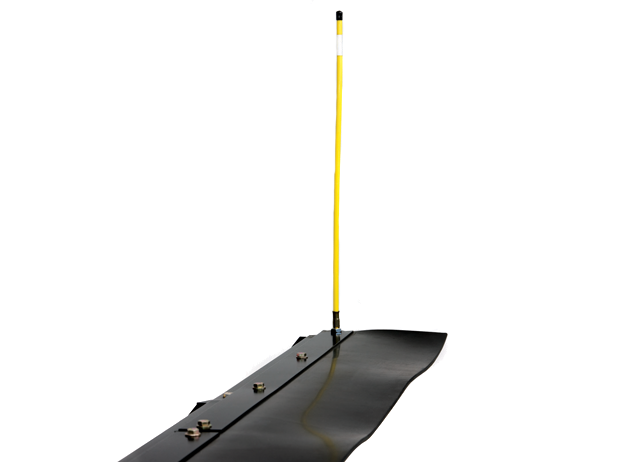 This heavy-duty fabric coated cover is water resistant and an elastic cord and hook attachment system keeps loads tightly secured and away from the wet weather.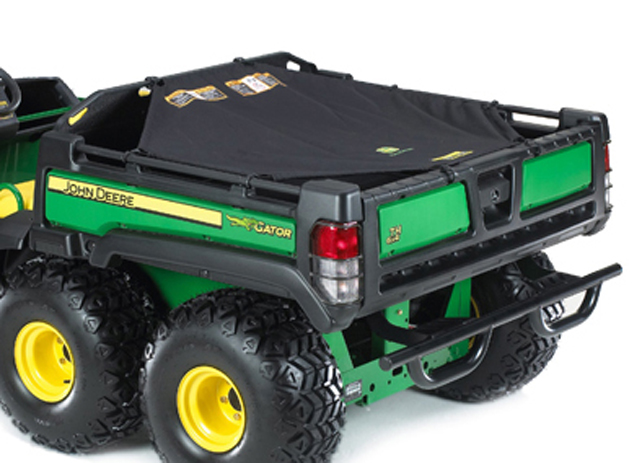 When the winter day's work has been finished and it's time to shut down the engine, the heavy-weight polyester fabric cover will protect the entire vehicle from adverse weather conditions year-round.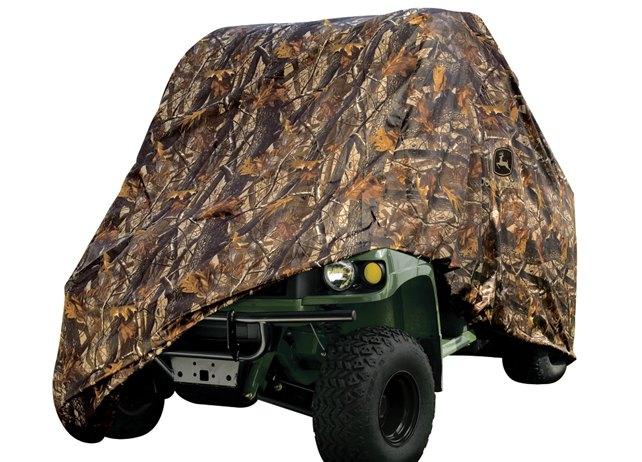 This is by no means an exhaustive list of Gator attachments to keep your vehicle in action this winter, but we hope the listed attachments come of use this winter and for more to come.  If you enjoyed this post, or want to read others, feel free to connect with us on Facebook or Google+!
You might also like: