Dealerships are one of the key components behind what makes John Deere one of the most successful agricultural equipment producers in the world. Without these dealerships (and their employees), equipment or product purchases and servicing would be made next to impossible, crippling the agriculture industry.
We recently (November, 2013) had the pleasure of sitting down with Cade Smith , parts manager at East Coast Equipment in Washington, North Carolina, to better understand what it takes to operate a successful John Deere dealership.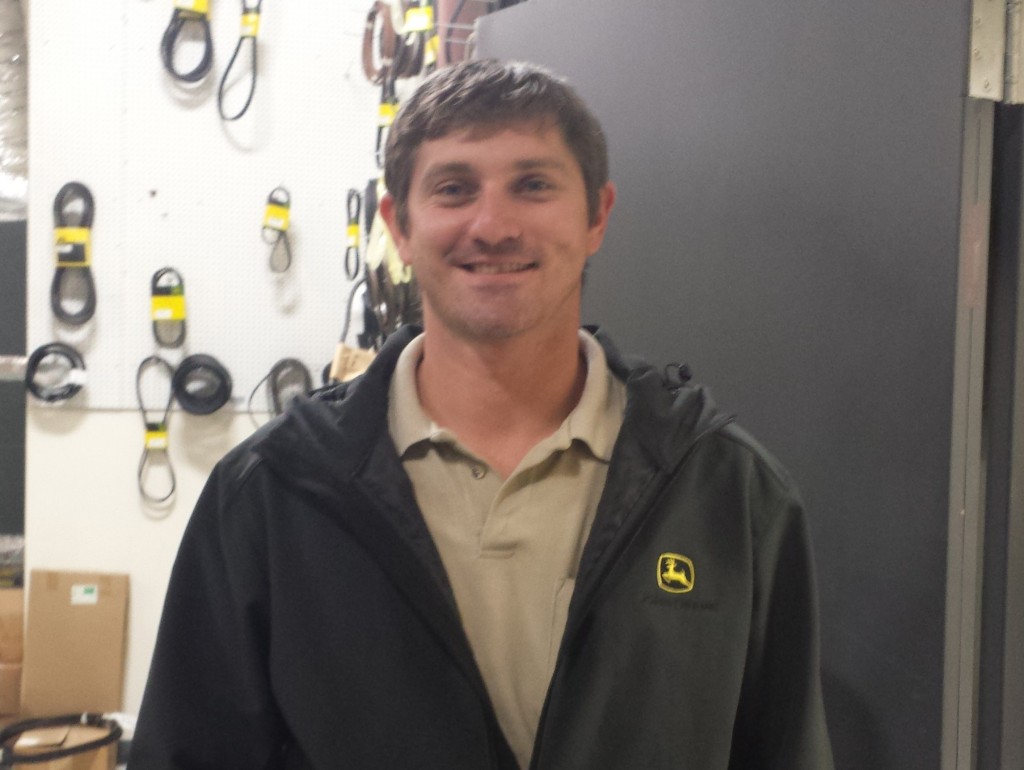 Cade was kind enough to share some business tactics and interesting stories he has encountered as a member of East Coast Equipment. Excerpts from our interview are as follows:
Q: Could you tell us a little bit about yourself and how you got involved in the agricultural and turf industry?
A: I've always been around Deere equipment, not necessarily on a farm, but where I lived it was basically an agriculture or fishing type of deal. I was working with a fertilizer company and somebody tipped me off about a job at a John Deere location (eight or nine years ago) not far from me. I took that job when I got out of college and went on to go full-time with East Coast Equipment after about three years with the fertilizer company.
Q: Can you provide us with a little bit of history about the dealership as well as some customer characteristics and crop diversity in the Washington, NC area?
A: East Coast was formed in 2005. There were six individual dealerships that merged together to create what is currently known as East Coast Equipment. Around here in Washington, this location is primary cotton, corn, and soybean. Further west of here, around Nashville or Wilson there's a little more. In addition to cotton, corn, and soybeans, those locations have a lot of head (of livestock).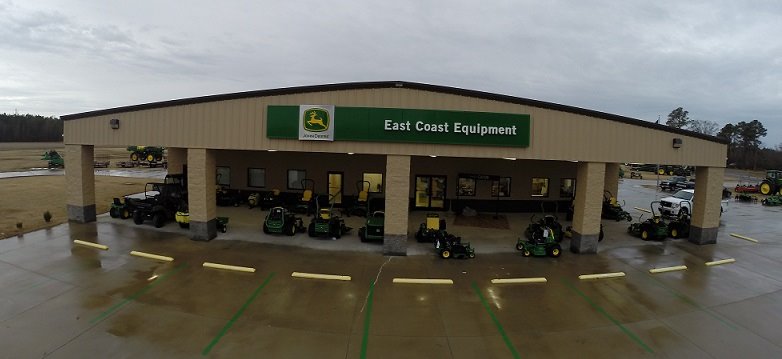 Q: We know you're a parts manager with East Cost, what's an average day like at the dealership and what are some of the responsibilities and challenges that you're faced with?
A: The biggest thing, especially this year that I've run into, is keeping stock. We've got the new John Deere S-Series Combines out and it makes it hard with no history to go off as far as what parts we'll need because a lot of the parts changed from the 70-Series to the S-Series combines. We've run into a few situations where we were without the parts, we didn't have them, and as we know, when the customer wants something, they want it right then.
So, the biggest challenge would be keeping up with the new products and getting the parts in stock to have ready for customers.
Q: Do you experience any changes in business with respects to seasonality?
A: You'll find in this area, we still have customers finishing up picking cotton and picking beans. Towards the first half and all the way through December, that's when farmers really start to visit us. We offer an extension program here through the company where we'll inspect your actual machine (combines, sprayers, tractors, etc.) and fix whatever needs to be fixed and that gives customers a four-hour guarantee during picking season where East Coast promises to be on location to get the machine back up and running in the event of a breakdown.
These are the kinds of specials we run this time of year and we mainly see a lot of customers come in to get heads repaired or replaced December through February.
Q: What kinds of specific customer servicing tactics do you find effective?
A: Every other year, we have a "John Deere Day," we call it "Partners in Progress." The event is held in Williamston and we have some of our equipment that we sell inside a great, big arena. We send out reps to various locations to help owners with their machines, send out flyers, and we offer some courses as well. These are especially popular with the AMS (Ag Management Solutions) department as customers come in to learn to use their technology more effectively. Those are some of the things we do at the dealership to keep our customers satisfied.
Q: Staying on the equipment and technology topic, does your location see a specific type of Deere equipment or technology that is especially popular?
A: We don't necessarily see a "favorite," but when the S-Series Combines came out, we really had a lot of customers asking more about them and wanting to learn more. Vertical tillage tools such as the 2630 John Deere are also popular and draw a lot of customer attention. But really the biggest thing is probably the AMS part of John Deere which makes things so much easier for farmers operating-wise. Our AMS department has classes for each location so we can better assist the customer with their AMS questions and needs.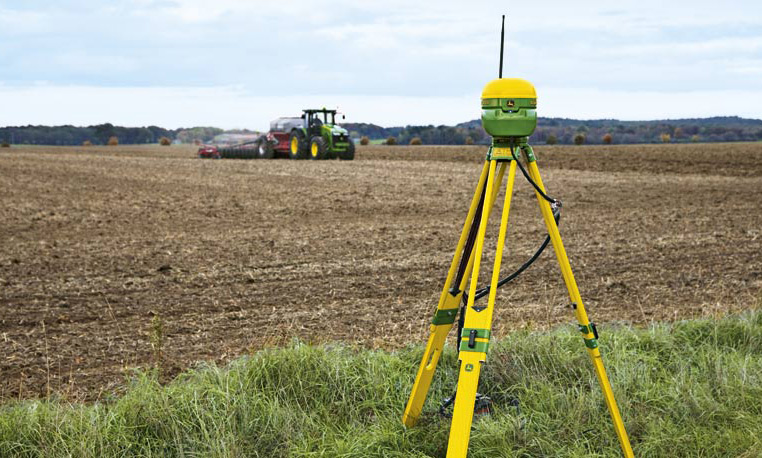 Q: Do you have any interesting stories or anything out of the ordinary that comes to mind since you started working at East Coast Equipment?
A: One thing we make sure we do here is have a good time while giving customers a positive experience. Customers leaving with a smile on their face because of a great experience in sales, parts or service lets us know that we did our job right and that they'll be a returning customer. We make sure to get the job done every time while having a little fun in the process. We try to not only treat the people that do business with us like good customers but like friends as well.
I had a customer come in the other day to place a filter order, this time of year we have our annual filter sale. When we fill these orders we always mark each filter so they'll know what piece of equipment it fits. This customer was getting filters for 8 different pieces of equipment so this was a big plus in his eyes. We offered to let our CSR out of this location drop them off at his shop to save him a trip and he really appreciated that. The final thing we did for him was make him a booklet with a listing of filters and capacities for each piece of equipment that he owns and dropped it off with the filters. This way if he needs to know how much oil, transmission fluid or even coolant he needs to fill his equipment he can go right to that book and see it. Also, if he has filters lying around his shop he can pull this book out and find out what it fits. He was really impressed with the book, us offering to get the filters to him, marking the filters and getting them to him the next day. He called me a couple days later to thanks us for doing what we did and said that ECE would continue to be his preferred place of business for his farm.
This is just one type of thing we try to do for ALL customers, whether they are Ag or small turf.
Q: When it comes to connecting with the community, are there any other events your dealership sponsors or hosts to remain an active piece of the community?
A: We had a "John Deere Day of Play" in October. We sent out flyers and local newspaper and radio ads offering discounts on John Deere toys and merchandise. We had games set up such as a pedal tractor race, we let the kids ride along with adults on equipment and more. We also had a hay stack where we hid small toys inside and let them search through the hay to find them. It was just a good event, everybody was in here happy and having a good time. We probably had about 200 people come through.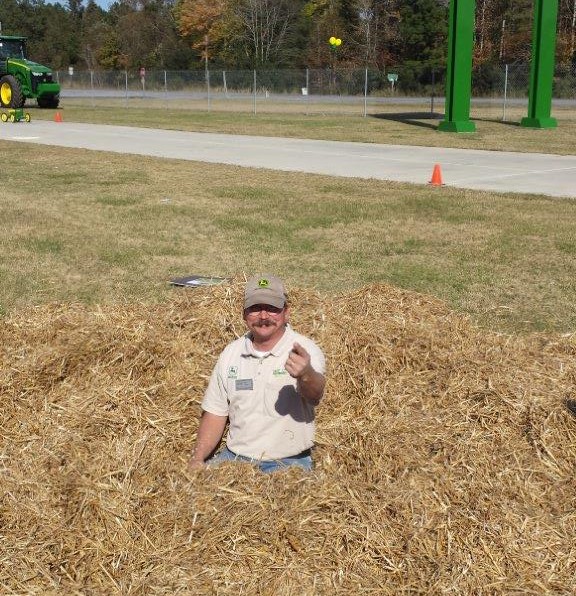 If you're in the Washington, NC area, be sure to stop by East Coast Equipment, as they will be more than happy to assist with any of your needs. Thank you, Cade for taking the time to shed some behind-the-scenes light on the John Deere dealership business! If you have any comments about this post, feel free to connect with us on Facebook! Also, be sure to keep an eye out for additional John Deere Dealer Spotlight posts! 
You might also like: