As we enter peak row crop planting season in parts of the country largely responsible for our nation's crop input, John Deere dealerships begin to buzz with customers looking for equipment, parts, or even just some useful information from the industry's finest. Without these dealerships, and their employees, equipment purchases and servicing would be impossible, crippling our nation's producers' ability to harvest the largest yield possible when the sun sets on the growing season and fall sets in.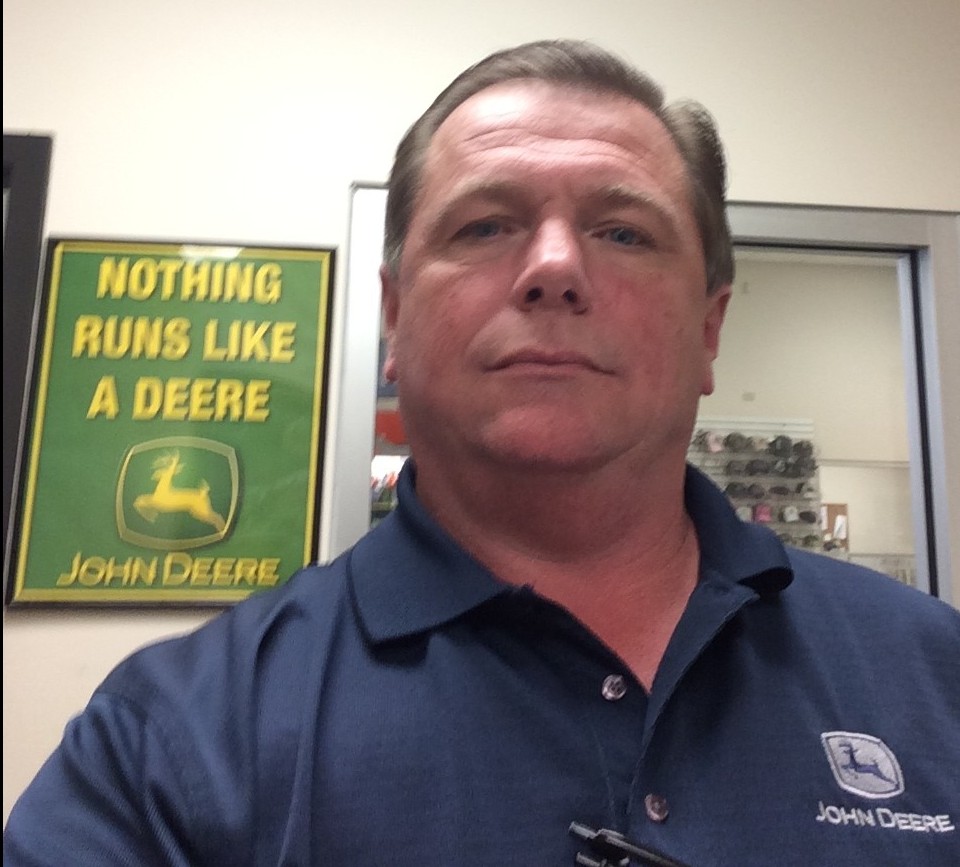 In order to gather some first-hand accounts into life at these John Deere dealerships during planting season, we've reached out to a few dealership professionals that were kind and willing enough to share some information with us. Last week, we featured a two-part conversation we had with Joel Wineland, president of West Central Equipment. Today, we'll feature part one of another two-part interview, this time with Mark Robertson, inventory manager at Quality Equipment's Fuquay-Varina, NC location. Excerpts from our interview are as follows:
Q: Can you provide us with a bit of your personal background as well as some background about Quality Equipment?
A: "I grew up farming, we tended tobacco and small grain for years. My family was always a John Deere family if you will. We sold out of our family farm in the late-80s and I then went to work with a John Deere dealer here in North Carolina in the late-90s and I've been in the business since then. We formed a new company back in November of 2007 where five dealer entities merged their assets together and formed Quality Equipment, LLC. We started out with eight locations, and now we're up to 13."
Q: What sorts of crops are produced in the Fuquay-Varina area and in the areas of other Quality Equipment locations?
A: We have a wide array of crops. Our diversity is somewhat unique as we have a large agriculture following along with a large commercial/residential following. Our "big ag" locations are in the eastern and northern parts of the state, where we have our Henderson, Clinton, Wallace, Dunn, Goldsboro, Albemarle, Wadesboro, and Fuquay-Varina locations.
Fuquay is a little different, it has probably a 60/40 split with turf and residential representing 60% and then large Ag representing 40%. All of our stores have large Ag contracts with the exception of two which have turf-only contracts."
Q: What does your role as corporate inventory manager consist of on a daily, weekly, or monthly basis, and what are some of the rewards and challenges you face?
A: "My responsibilities include all our inventory, checking it for aging as well as ordering all of the allied inventory. I also manage the used equipment and I have some of the turf side of the new John Deere equipment.
The challenges of my job include balancing my inventory level with sales needs and we also get some pressures from any vendor that manufactures equipment as far as dealing with lead times. We have to order further in advance to get products when we need them to go to the field. We've done a very good job working with John Deere as a whole communicating this to our customer base. They're beginning their planning six or eight months out other than coming right into season and deciding that they need a new piece of equipment like it used to be years ago. Now, they are re-thinking and doing more planning than they've done in the past.
The challenges on used agriculture equipment is that the market is beginning to fluctuate with the evaluations of used equipment especially with the largest series equipment (combines, cotton pickers, etc.). We're seeing that the value is beginning to fluctuate as the market is becoming somewhat saturated or we're going through somewhat of a downturn in the agriculture economy, causing people to not purchase new as rapidly as they once were. As a result, the used equipment is selling well and I'm happy with where we're at."
Q: Do you have a favorite piece of Deere equipment? If so, can you tell us a bit about it and why it's on the top of your list?
A: "I've always been partial to what I used to call the "small-framed 7 series," which I guess now would be referred to as the 6170, 6190R tractors. Any of those types of models 150hp and down I've always enjoyed."
That concludes part one of our conversation, be sure to come back to our blog tomorrow for part 2 of our interview with Mark as we dive into planting season specifics!
You might also like: