As we enter peak row crop planting season in parts of the country largely responsible for our nation's crop input, John Deere dealerships begin to buzz with customers looking for equipment, parts, or even just some useful information from the industry's finest. Without these dealerships, and their employees, equipment purchases and servicing would be impossible, crippling our nation's producers' ability to harvest the largest yield possible when the sun sets on the growing season, and fall sets in.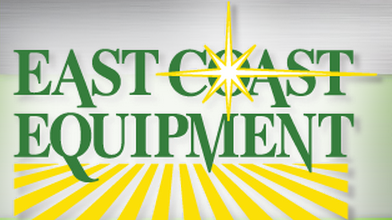 In order to gather some first-hand accounts into life at these John Deere dealerships during planting season, we've reached out to a few dealership professionals that were kind and willing enough to share some information with us. Last week, we featured a conversation we had with Mark Robertson, inventory manager at Quality Equipment. Today, we will recap our third, and final planting season dealer interview with Brian Hill, service manager at East Coast Equipment's Wilson, North Carolina location. Excerpts from our interview are as follows:
Q: Can you provide us with a bit of your personal background as well as a little background about East Coast Equipment and its history?
A: "I did not grow up in a Deere-enthused, or farming-enthused family, but my grandfather was a farmer. My dad actually worked for a few different corporations (one being IBM), so I really did not grow up on a farm at all. Our location here in Wilson formed around 2005, but before that it was a company called White's Tractor and Truck, which has been here since the 1970s."
Q: What sorts of crops are produced in the Wilson area and around the other ECE locations as well?
A: "Wilson is actually pretty diverse. We have tobacco, sweet potatoes, corn, cotton, sage, hay, soybeans. We really have a little bit of everything. We have some produce as well, including strawberries, and the list kind of goes on and on, which makes it a very unique area of the country."
Q: What does your role as service manager consist of on a daily, weekly, or monthly basis, and what are some of the rewards and challenges you face?
A: "Honestly, my job is really to put out fires. That's what a service manager's position kind of tends to consist of. Usually when a customer calls in, they're often not very happy to have to be speaking with the service department. I'd describe my role as a problem solver for the company and its customers and in a nut shell, that's sort of what the service department is all about. We solve a variety of problems every day.
The rewards of my job are making sure the customer is taken care of, making sure that the dealership has fulfilled what they had promised to the customer, and making sure the equipment is up to the reputation and quality of what John Deere has made it out to be. As long as our products get the job done, we feel like we've done our job."
Q: What's life like at the dealership at this time of year? Do you see the volume of customers increase?
A: At our dealership, business is usually pretty steady throughout, but it does have its peaks. This dealership here is basically year round. Of course in planting and harvesting season it does have a peak, but there's never really a slow time."
Q: At your location, do you recognize certain pieces of equipment that are hot sellers during planting season?
A: "I would say probably the John Deere 7000 and 8000 series tractors are probably the most popular."
Q: We see Deere customers and the Ag industry in generally seem to be big on AMS products. How prevalent are Ag Management Solutions in the area and at your dealership?
A: "Ag management is fairly large in this area. We have a lot of AutoTrac systems, we see a lot of Rate Controller technology being used for different applications and of course spraying. The AMS side of today's farming has certainly been a big part of our business here and a large headache for myself.
There's been a big learning curve here on the AMS and we've had to kind of get aboard and make it happen. East Coast Equipment has two people for the company that are specifically tasked with working on the AMS side of the business."
Q: Do you see certain customer trends during planting season? What questions or issues are they coming to you with at this time of year?
A: "Everything. We answer questions year round that can possibly be found in that little yellow book. I have a lot of phone calls every day answering those questions. Most of the time when the customers call, I'll walk them through it and help them refer to where to find the appropriate information in the operator's manual."
Q: Do you run any specific events, promotional or informative, at the dealership focused around planting season? Does the dealership get involved with the community at all during planting season?
A: "We try to run a lot of clinics. We offer planter clinics to try to get our customers ready to go for the season. We actually have some one-on-one AMS clinics as well. Sometimes we will get together with a particular customer and train them one-on-one in the preseason which seems to help them tremendously as far as the AMS part of it goes."
Q: Do you have a favorite piece of Deere equipment? If so, can you tell us a bit about it and why it's on the top of your list?
A: "I'm  a John Deere combine kind of guy. I've always been enthused and interested in combines."
Q: Do you have a particular memory of a project that may have been out of the ordinary that you've worked on you'd be willing to share with us?
A: "We actually installed a spray system on a 1790 CCS planter. What it does is, it works with the Swath Control and the rake. It's turned into a complete spray system to spray herbicides during the planting process, all at once. That was kind of a challenge, to get it running, get it working, and get all the bugs out of it. It was a challenge that we were up for and overcame.
We're now in the process of doing another one for a different customer so hopefully all that R&D we put in on that first one paid off."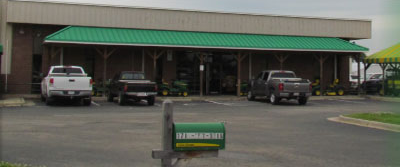 If you're in the area of any East Coast Equipment locations, be sure to stop by, as they will be more than happy to assist with any of your needs. A special thanks to Brian Hill, for taking the time to shed some behind-the-scenes light on the John Deere dealership business during the planting season! If you have any comments about this post, feel free to connect with us on Facebook! 
You might also like: