As we enter peak row crop planting season in parts of the country largely responsible for our nation's input, John Deere dealerships begin to buzz with customers looking for equipment, parts, or even just some useful information from the industry's finest. Without these dealerships, and their employees, equipment purchases and servicing would be impossible, crippling our nation's producers' ability to harvest the largest yield possible when the sun sets on the growing season and fall sets in.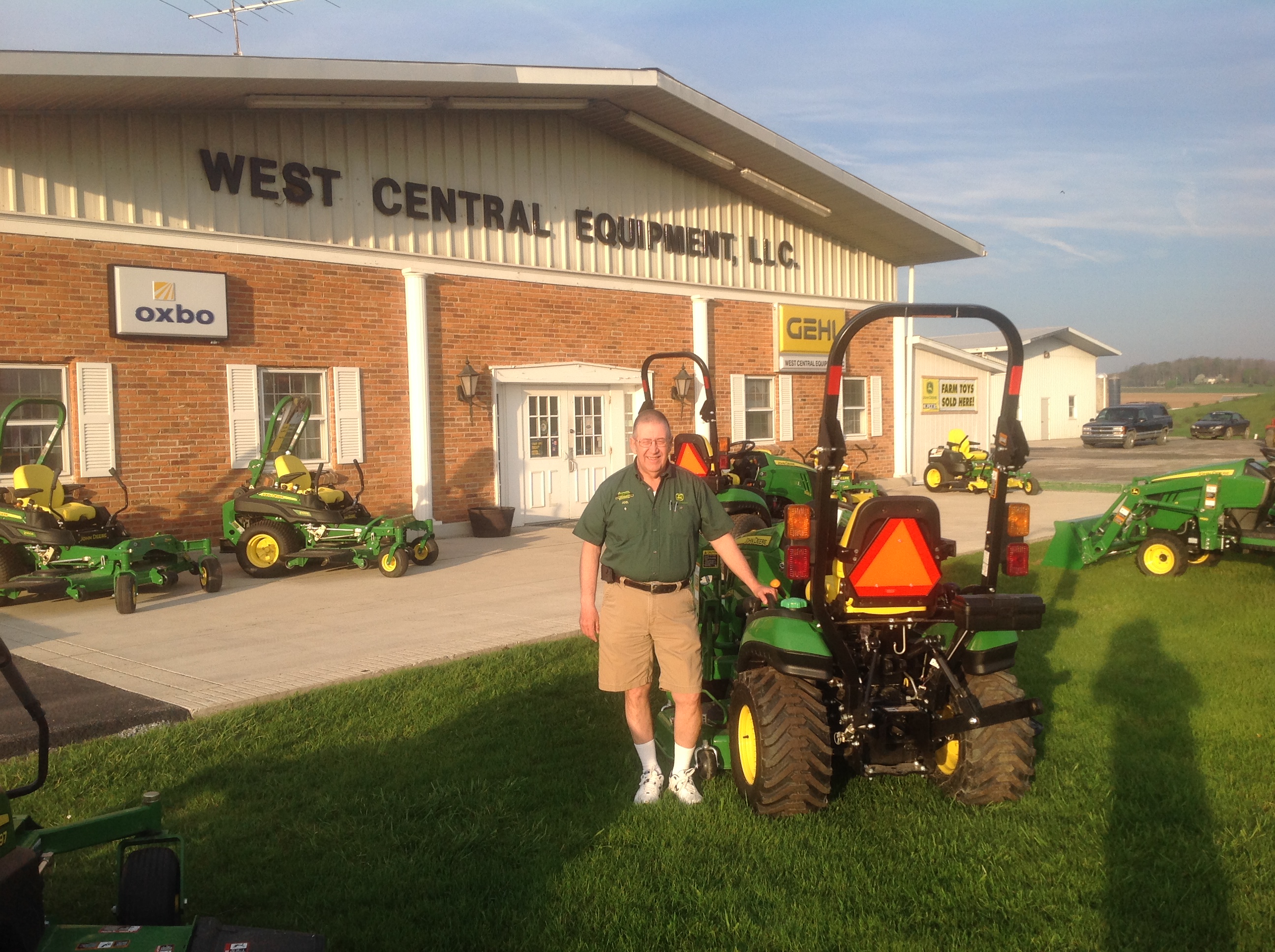 In order to gather some first-hand accounts into life at these John Deere dealerships during planting season, we've reached out to a few dealership professionals that were kind and willing enough to share some information with us. Today, we'll feature part one of a two-part conversation we had with Joel Wineland, president of West Central Equipment, which has locations in five areas across Pennsylvania. Excerpts from our interview are as follows:
Q: Can you provide us with a bit of your personal background as well as some background about West Central Equipment?
A: "My father started the business in 1945, which was then called Wineland Farm Implements. Then, in 1950, he took my uncle on as a partner and they had construction, ag, turf equipment. My uncle and my father didn't get along very well, so they decided in the early 70s that they would buy a piece of 20 acre property and buy two new, separate buildings.
As a result, my uncle took the construction end of it, built a new building in 1974 on 10 acres and my father took the other 10 acres, built a building and then took the turf and the ag. In January of 1975, they completely split and became independent businesses. My father passed away in 1976 and I had kind of grown up with the dealership. In 1976, I was 26 years old, working at the dealership, so I was kind of thrown into the fire.
In 1989, my step-mother had inherited the business and I went in with two partners to buy her out. My partners and I formed Wineland Equipment in 1989 and then in 2008 we merged as West Central Equipment with the dealer west of the store. One of the former partners had gotten out in 2008 and that opened up the door for the merger. Shortly after that, about a year later, we ended up buying two other stores, followed by another in Butler, PA. So right now, we have a total of five locations: two turf, and three combinations. We have five store managers, I manage the Martinsburg location in addition to being a partner."
Q: What sorts of crops are produced in the Martinsburg area and the surrounding locations?
A: "It's kind of a nice mix. In Martinsburg and Somerset, we are basically dairy. Ninety percent of our farmers in those locations are dairy. In the western part of the state, by the New Alexandria store, there are a lot of grain farmers. So, we have a nice little mix in what we do between the different stores. Here in Martinsburg, we do hay, corn, some beans, but mostly corn silage and haylage. Then of course we do beans and corn in the New Alexandria area.
The turf part of our business is getting stronger and stronger but some day we're going to have a lot of large farmers and the small farmers are going to be more by the wayside."
Q: What does your role as president consist of on a daily, weekly, or monthly basis, and what are some of the rewards and challenges you face?
A: "My role is pretty much the same throughout the year but of course in the spring and in the fall it does reach a higher level. As Wineland Equipment was developed, we pretty much got the name as having the best parts and service in the area. So, I really keep a close hand on the service department and the outside sales force at the Martinsburg store.
As far as parts, I generally turn that over to the parts manager and he does what he needs to do. My role focuses specifically on outside sales, managing the Martinsburg store, and working real close with the service department."
Q: Do you have a favorite piece of Deere equipment? If so, can you tell us a bit about it and why it's on the top of your list?
A: "I REALLY like self-propelled forage harvesters. It's a part of business that's very important because of the after-market business it brings. They're unique, and we service approximately 75 self-propelled harvesters here, so it's big business for us.
Usually whenever you get a harvester in the shop back here to do a winter checklist, it's usually $8,500 to $20-30,000 that's brought in as a result of the service. We have really good loyal people that service those. We don't have too many custom operators but we have a lot of these large farms now that own one, if not two of them."
That concludes part one of our conversation, be sure to come back to our blog tomorrow for part 2 of our interview with Joel as we dive into planting season specifics!
You might also like: