Gathering grass, legumes or other herbaceous plants that have been cut, dried and stored to form hay is a critical resource for livestock owners. During long winter months, livestock such as cattle, horses, goats, sheep, and more feed off the hay to stay healthy and well-nourished.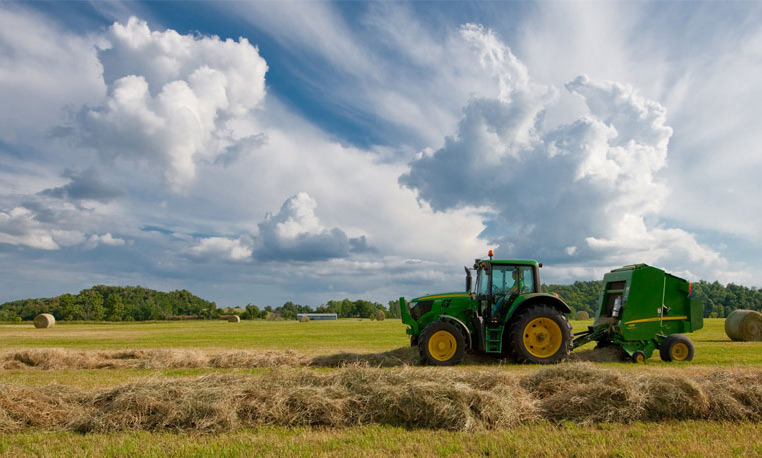 With  summer being prime hay farming season, we thought we would highlight ten John Deere hay attachments that are sure to simplify this year's process, enjoy!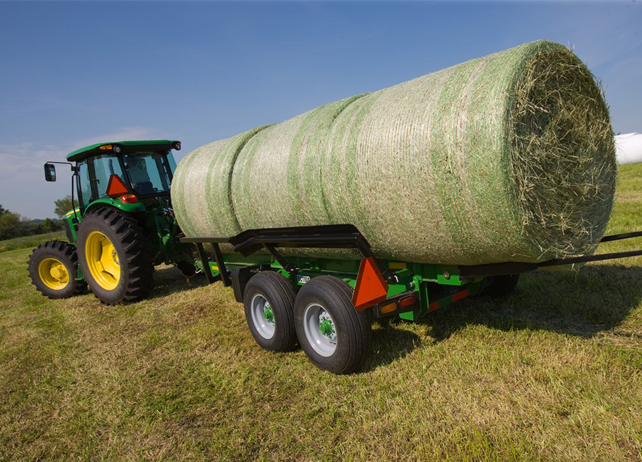 Bale transport is a critical factor when thinking about successful hay farming. The BC11 Series Bale Carrier features a rugged, heavy-duty frame to handle heavy lifting. The bed height can range from 2 ft. 7 in. to 4 ft. 6 in. based on the model and can rise to 45-degrees when unloading.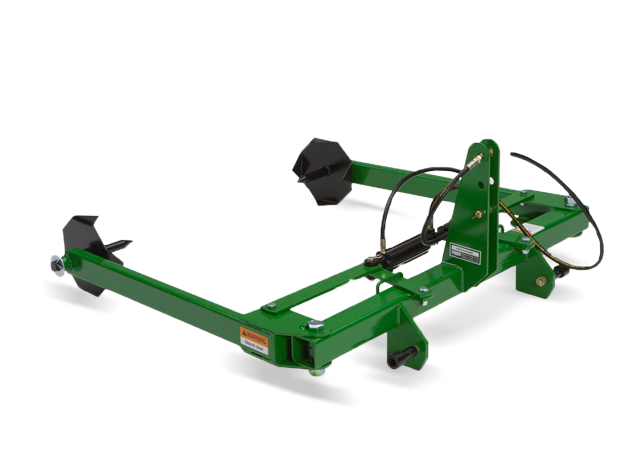 The structural, tubular frame of the BU11 Series holds up to 2,000 lbs and can be easily attached thanks to the quick hitch system.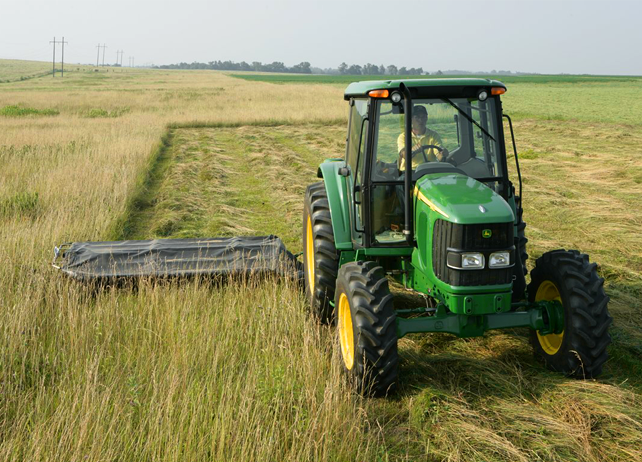 The helical-shaped knives on Deere disc mowers ensure clean cutting even in dense crop conditions. Oval-shaped discs provide maximum knife overlap, allowing the crop to flow seamlessly through the mower.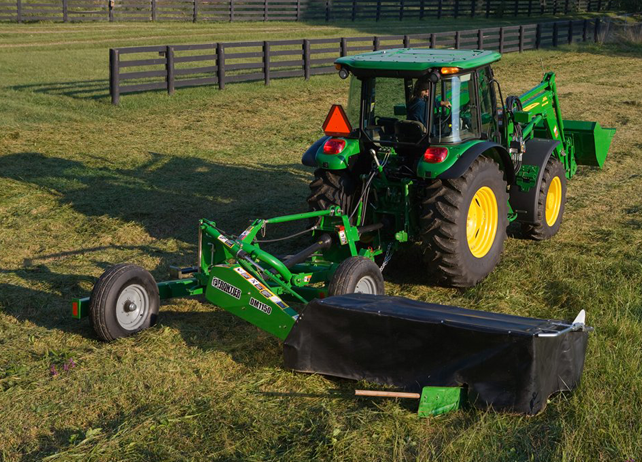 A mower caddy is a great way to pull the disc mower.  The DC1000 allows operators to extend the distance from the tractor to disc mower to make sharper turns.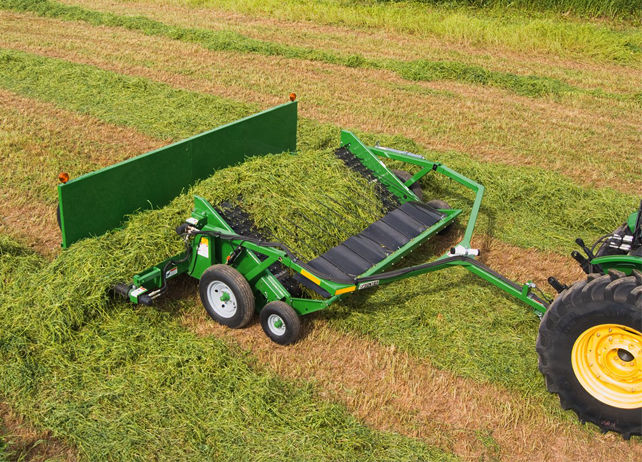 The HM Series features an adjustable head height which optimizes performance and a control box that allows a variety of remote functions. Plastic teeth prevent metal from entering crops and the tail wheel keeps the system riding smooth in uneven fields.
LW Series In-Line Bale Wrapper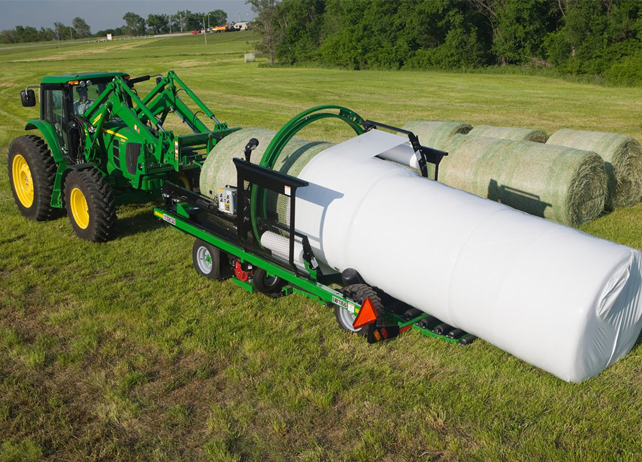 Protecting the nutrient value of bales is vital, ensuring livestock is enjoying high quality feed. The in-line bale wrapper seals bales efficiently and an integrated bale push simplifies the process. Optional work lights are available to make early morning work possible.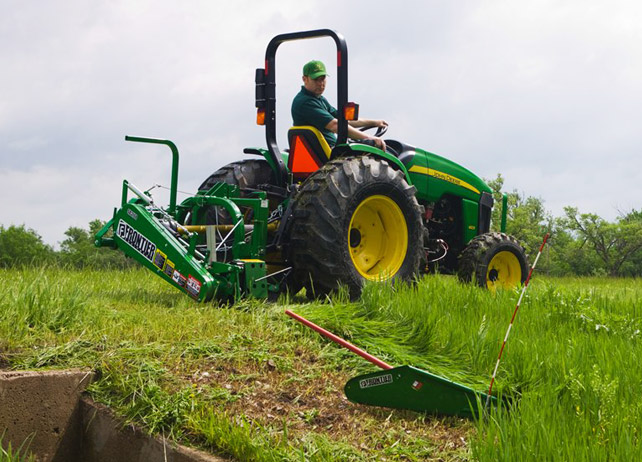 Before high-quality hay can be baled, a clean cut needs to be made. Belt-driven cutter blades, easy-to-remove replacement knives and adjustable skid shoes provide hay farmers with an affordable cutting option.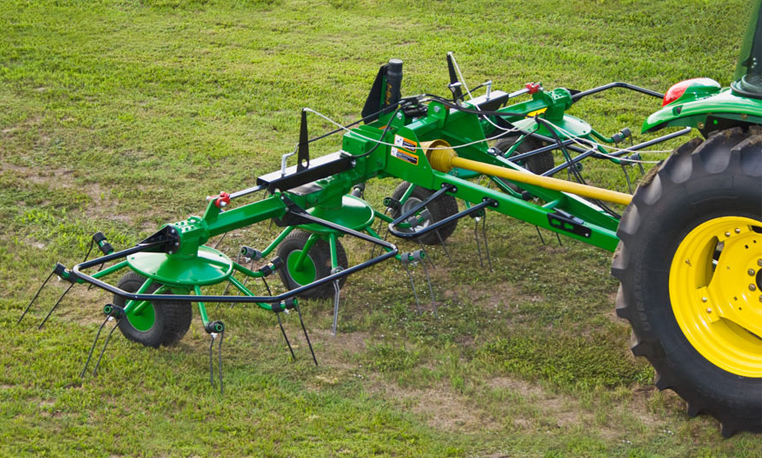 Speedy dydown equals high-quality hay. Hay Tedders allow for equal distribution in all types of conditions. Flotation tires allow for smooth operation over irregular ground and tine height adjustments allow operators to match implements to crop conditions.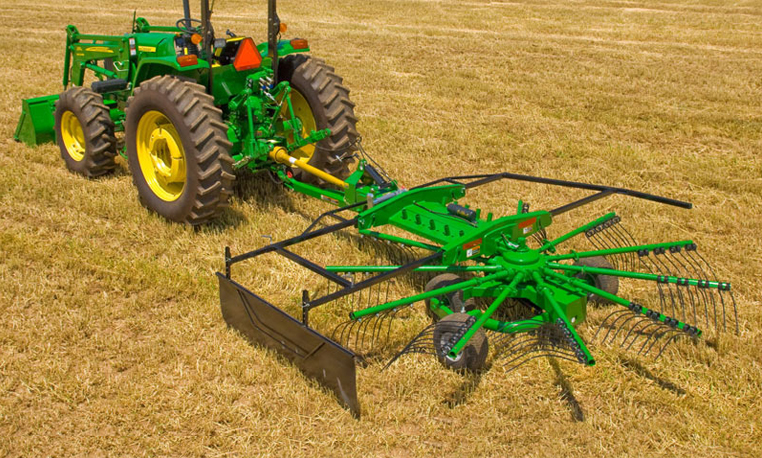 Rotary rakes allow for gentle raking and consistent distribution with minimal loss. These tools gently sweep the surface to preserve the nutritional value of crops while keeping dirt and other field debris out of the windrow.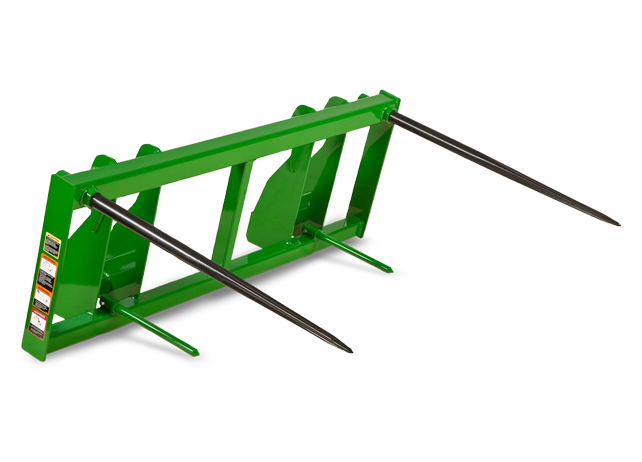 Deere offers a number of bale spears that allow hay farmers to move and stack bales fast and easy. Depending on the model, more than one bale at a time can be handled to increase productivity.
Each of the attachments featured in this post play a small part in the simplifying the cumbersome hay farming process. Effective use of these tools will not only increase productivity, it will lead to well-fed, healthy livestock. If you enjoyed this post or want to read others, feel free to connect with us on Facebook or Google+!
You might also like: