As Father's Day fast approaches and the window to find the perfect gift for dad shrinks, it's not too late to find one that will put a smile on his face! Whether time has simply zoomed by or if dad just isn't the easiest person in the world to shop for, we're here to help.
We've gone through and identified ten perfect Father's Day gift ideas, John Deere style. From sweatshirts and jackets to golf bags and chess sets, Deere offers a variety of gifts that are sure to make this Father's Day one to remember.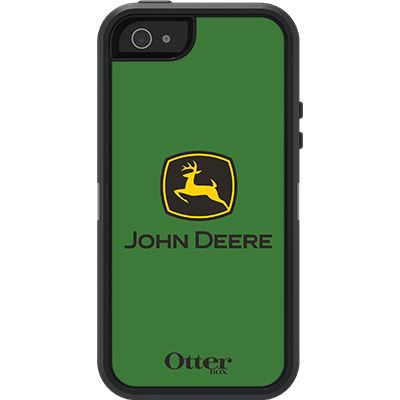 Mobile phones have become part of the farming process as agriculture management solutions have evolved over time. Farming aside, accidents happen and phones can be damaged. The John Deere OtterBox Defender phone case is designed for demanding conditions, giving farmers peace of mind when working in harsh conditions.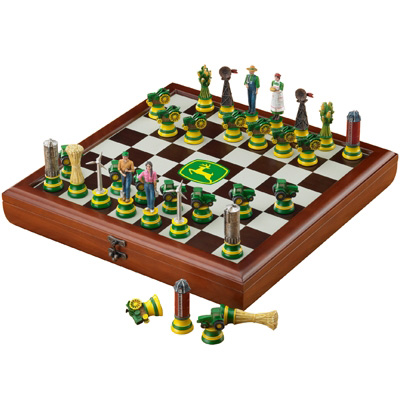 Chess-loving Dads will marvel at this gift. The heirloom-quality collectable features detailed, hand-sculpted and painted pieces matched with a high quality wooden board. The set includes "vintage" pieces and their modern counterparts, from the original plow to the big iron equipment used today, this set gives Chess a Deere-spin.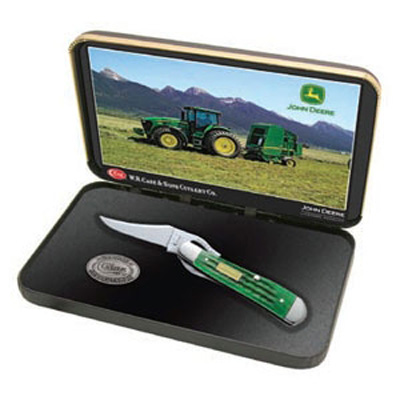 The Case John Deere Russlock Set is a one-hand opening clip blade featuring green jigged bone handles and a yellow John Deere shield. Measuring 4 ¼ inches when closed and made from durable steel, this blade is perfect to take on the go. The set includes a collectable medallion and it comes packaged in a hardshell gift box with tractor artwork on the inside cover.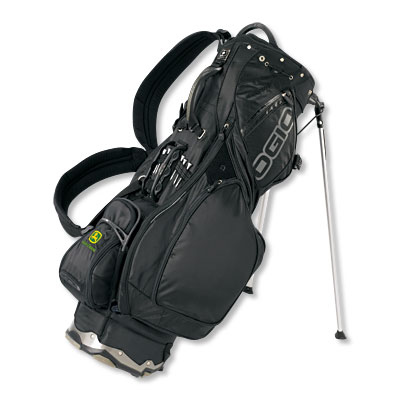 Next time dad hits the links, make sure he has this Ogio stand golf bag, which makes it very easy to keep clubs in order and access essential from one of the several pockets. The bag is thoughtfully designed and innovative, offering a good match of function and comfort.
John Deere Outdoor Wall Thermometer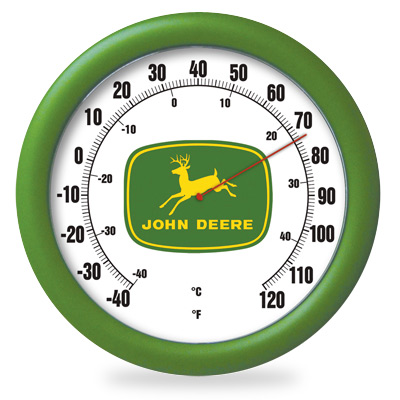 Let dad display his love for John Deere outdoors with this outdoor wall thermometer. Perfect for the side of the house, garage, shed, and more, this thermometer includes a vintage 1956 leaping Deere theme. For a more heavy-duty version, check out Deere's metal thermometer!
11-Inch Western Work Wellngton Boots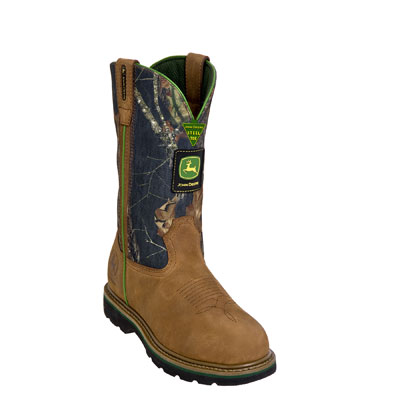 Perfect for work in the fields and around the farm, these John Deere Wellington boots are made from strong, moisture wicking lining to battle any conditions.
John Deere Dark Green Sports Jacket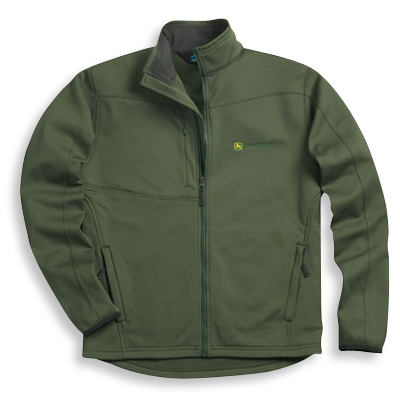 This lightweight John Deere sports jacket features dark ivy green fleece with brushed interior for a comfortable wear throughout the week. Two zippered front pockets and a zippered chest pocket will keep personal items out of the elements and elastic-bound cuffs will keep the elements out of the sleeves.
John Deere Hooded Sweatshirt with Logo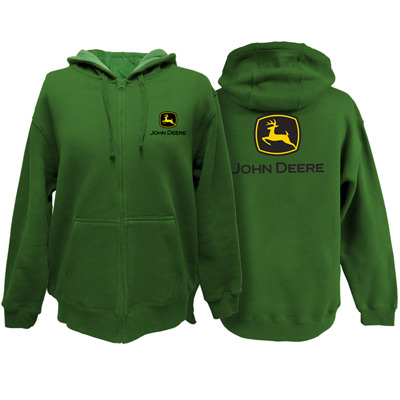 Keep dad warm with this full-zip hooded fleece in green, brown or charcoal with a matching draw cord, muff pocket, ribbed cuffs and waistband. The 2000 version of the John Deere logo on the front chest and large center logo on the back will let people know who dad's favorite brand is.
John Deere Green & Yellow Belt Buckle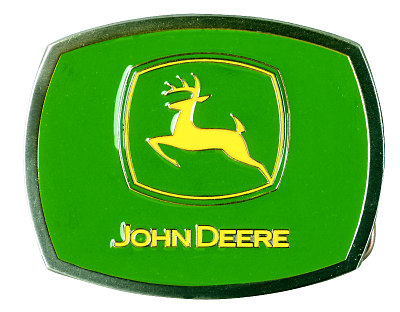 Give dad a unique way to share his love for Deere with this belt buckle that proudly displays green and yellow complete with the iconic logo.
John Deere "Retiree" Ceramic Mug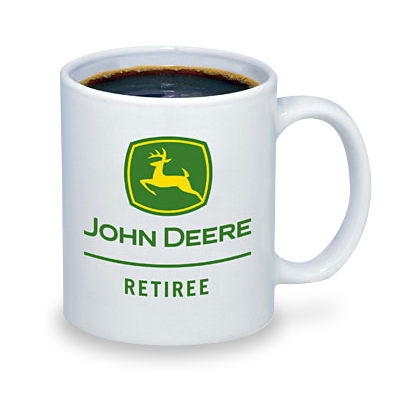 Perfect for a John Deere owning dad who has retired, this John Deere ceramic mug will show that he's put in the work and can now sit down and enjoy his coffee. The mug includes a 2000 John Deere logo with the words "Retiree" written below it.
Hopefully these Father's Day gift ideas sparked some ideas and will help brighten the day for deserving fathers everywhere. If you enjoyed this post or want to read others, feel free to connect with us on Facebook or Google+!
You might also like: