Farming is definitely a unique job. However, it is similar to any other in the sense that farmers need work clothes too.  Although their work apparel might not be the traditional suit and tie, farming clothes are much more exciting to pick out.
As we continue into the month of July, we can anticipate farmers spending many more long days on the field aboard their agriculture equipment. In an effort to help farmers better plan their work attire, we've put together a John Deere-themed assortment of farming clothes. Let's take a look at some of our top picks.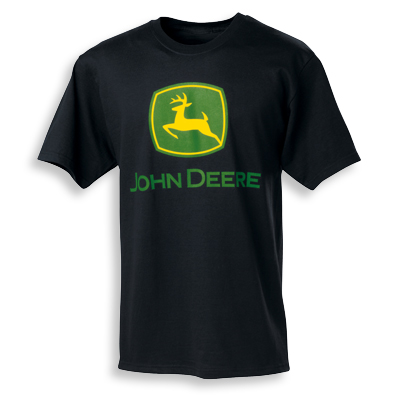 This plain black shirt incorporates the classics green and yellow John Deere logo so that farmers can proudly flaunt their loyalty to the brand. Not only is it visually appealing, but it's also very practical to wear on the field because of the lightweight make. This timeless piece will make any farming clothes collection complete.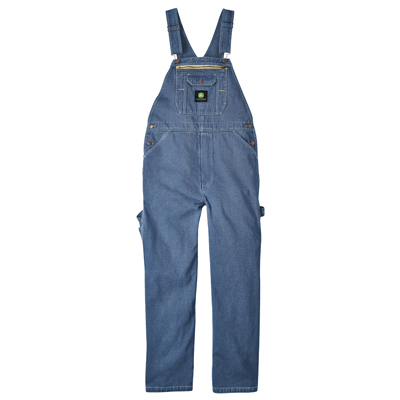 John Deere's high quality apparel combines the durability, innovation, and value that every farmer looks for in their select farming clothes. These stonewash denim bib overalls are a must for every Deere loyal farmer.
Steel-Toe Wellington Work Boot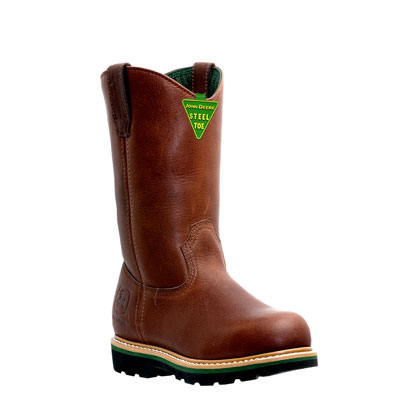 These brown John Deere boots are stylish and sensible, making them suitable to wear along with other farming clothes. They are fully lined with moisture wicking material to keep moisture away and preserve dry feet.
Nothing Runs Like A Deere Mesh Back Cap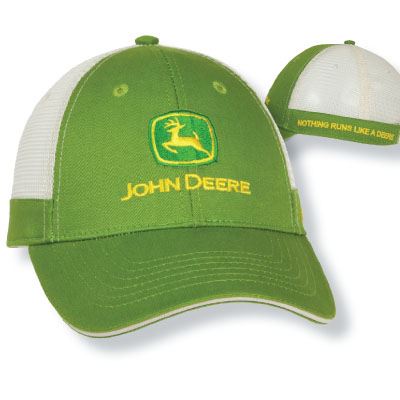 This "Nothing Runs Like a Deere" cap puts some spirit into everyday farming clothes. Farmers will be able to keep cool in all sorts of situations with the back being made of mesh.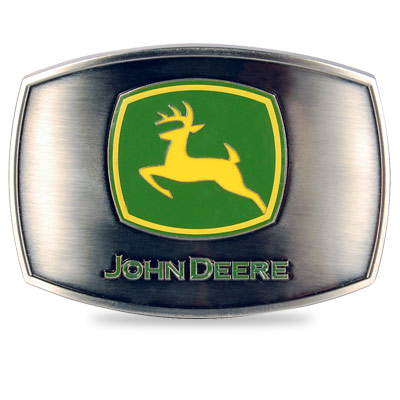 The John Deere pewter buckle is the perfect farming accessory to complete and add style to any outfit. Buckle up Deere fans!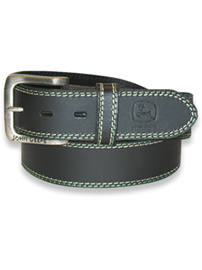 Top grain leather is used to make this John Deere 2-color stich belt even more eye-catching. The yellow and green stitching matches flawlessly with other John Deere farming clothes.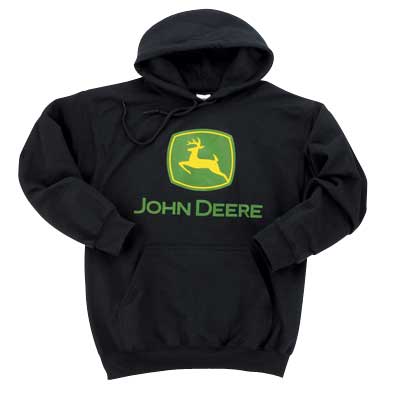 As farmers know, oftentimes work goes late and it may be necessary to throw on an extra layer. This John Deere hooded pullover sweatshirt is good for farmers to include in their assortment of farming clothes.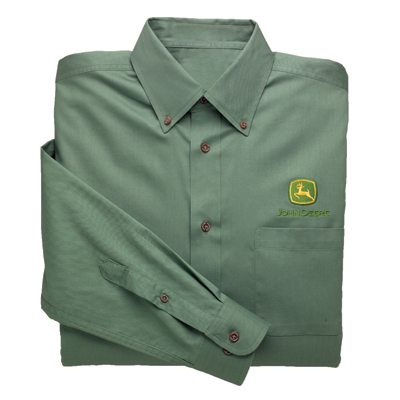 On the rare occasion that a hardworking farmer takes the day off, they most likely won't want to leave their love for Deere behind. In that case, this elegant long sleeve shirt will need to be included in their assortment of farming clothes.
Ultraclub Microfiber Hooded Jacket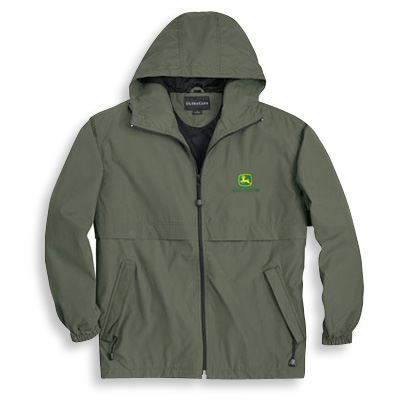 While most people think of farming clothes as light and comfortable, farmers understand the need for clothing that will keep you dry and warm when the rain is falling. Farmers can trust that this water-repellent John Deere jacket will do just that.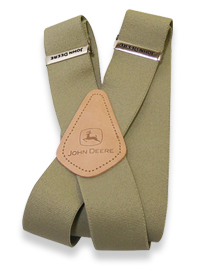 Last but not least, these stylish John Deere suspenders are the perfect item for farmers to represent their favorite brand with the logoed leather back patch.
As farmers continue working hard throughout the year, we hope that they will remember everything we included in this collection of our favorite John Deere farming clothes. If you enjoyed this post, or want to read others, feel free to connect with us on Facebook or Google+!
You might also like: