Loyal Deere fans like to incorporate the brand into all aspects of their life, owning everything from John Deere row crop tractors to daily apparel. Among this wide variety of items, John Deere horse accessories shouldn't be forgotten.
Every horse lover desires reliable products that will cater to their favorite animal's needs. We've put together a list of seven John Deere horse accessories that will put the spring back in your horses step.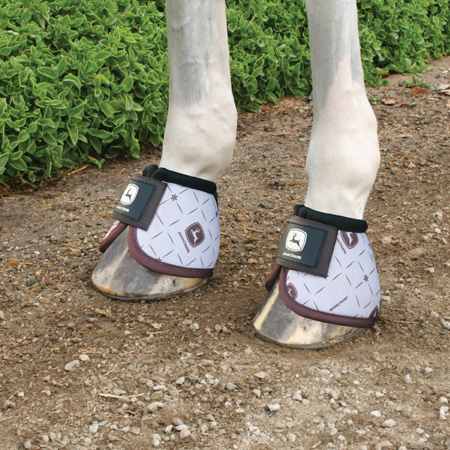 These one of a kind John Deere horse boots give the hooves and pastern full protection. They are extremely durable and include ballistic bindings that help cushion any impact from overreach. Despite the heavy-duty nature of the boot, they are still quite comfortable for the horse. The soft no-turn knob and double hook and loop fastener keeps them securely in place.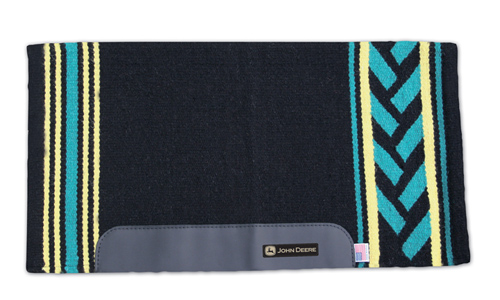 John Deere horse blankets are not only visually appealing, but they are also one of the most practical equine accessories. Being made of all hand woven wool, they are durable and comfortable. This aesthetic blanket fits perfectly to the horse's back to prevent any slipping.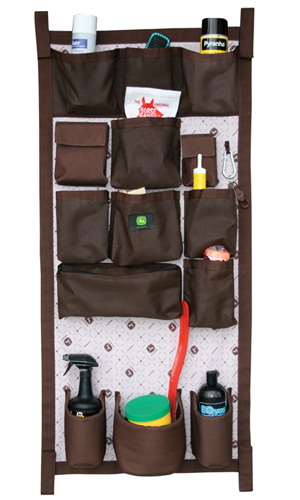 This door caddy is the perfect addition to any John Deere horse collection. It allows organization wherever need be; the garage, barn, or horse trailer. The caddy features many helpful compartments like an insulated cup holder that will keep refreshments cold when working. It also includes a designated pocket for a cell phone and a sealable slot to keep keys from disappearing.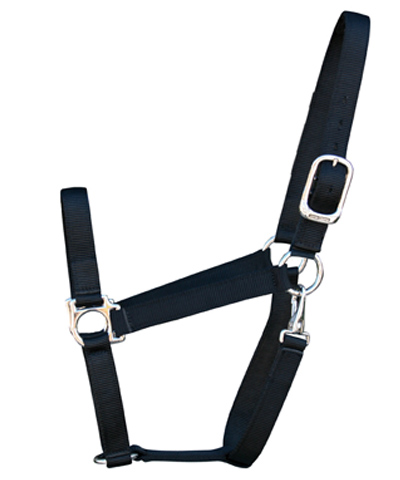 Horse enthusiasts are always looking for equine accessories that are both long lasting and sensible. This John Deere horse halter incorporates the perfect balance of these sought after elements. The design of this halter provides increased strength and easy application, while the finished edge on the crown piece prevents any potential unraveling. It also includes a trouble free throat snap to ensure safety and flexibility.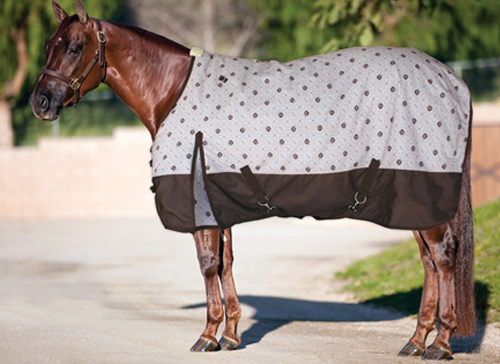 The John Deere horse blanket is ideal for mild winter conditions, but is also useable during other seasons because of its waterproof and breathable make. It features shoulder patches that provide flexibility, while the fastened seams and tail protection guard the horse from exposure to wind or cold.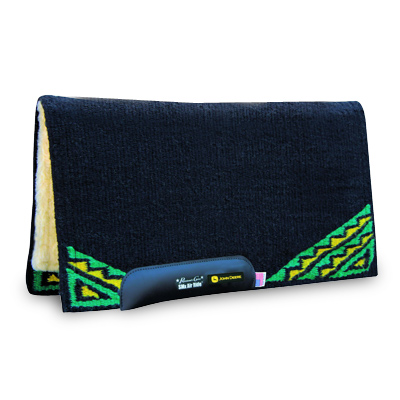 A saddle pad designed to amplify the performance of both the horse and rider is a must-have. This hand woven John Deere horse pad incorporates Comfort-Fit® and Air Ride™ technology which allows the saddle to gently conform to the horse's natural posture and lock in place to prevent slippage.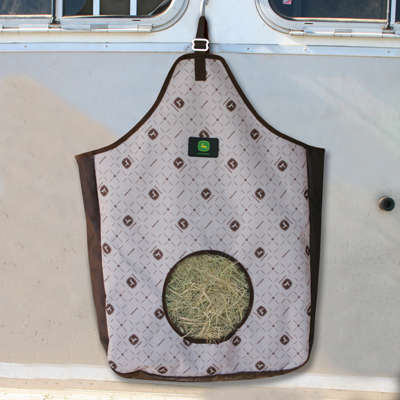 This large John Deere horse hay bag is durable and easily portable. It is made of strong nylon material and features an adjustable strap that allows it to be hung up almost anywhere. Also, the practical mesh bottom allows dirt and dust to leave the bag, and air to circulate throughout.
Not only do Deere customers enjoy treating themselves to quality products, but they also enjoy providing their horses with the same conveniences. With these seven John Deere horse accessories, our fellow Deere loyalists can boaster their love for the brand during everyday riding activities. If you enjoyed this post or want to read others, feel free to connect with us on Facebook or Google+!
You might also like: