Whether their workspace is a typical office or takes the form of a row crop tractor cab, Deere fans can incorporate the notorious green and yellow colors to make the ultimate John Deere office. We've put together a list of 10 John Deere office accessories that will help create a more enjoyable place to work.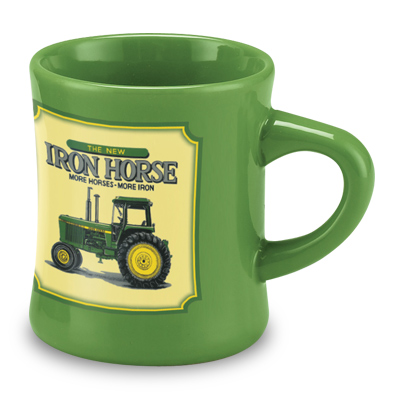 When filled with morning coffee, this stoneware mug will surely awaken any agriculture enthusiast, making it an excellent addition to the office. It shows off a classic "Iron horse" tractor and resembles something from an old fashioned diner!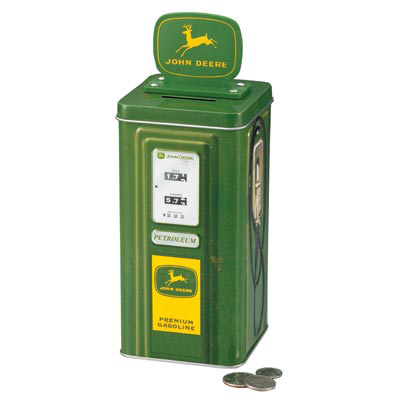 We've found the perfect place for our fellow agriculture supporters to store their loose change. This tin bank was designed to look like a vintage gas pump and will be right at home in any John Deere office. Money in the bank, Deere fans!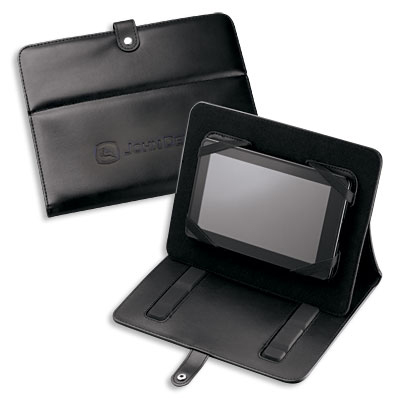 This useful tablet stand functions as a cover and means of display. Because of its flexibility, it's ideal for someone with a busy routine and allows for a variety of tablet positions. When trying to display photos, videos or slideshows, this tablet stand will provide viewers with the best possible angle.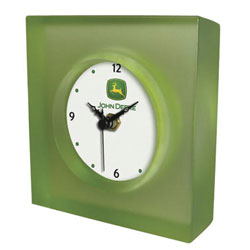 Loyal Deere fans will always have time on their side with this translucent desk clock. This suitably compact time teller can also double as a paperweight, making the office an even more productive space to work.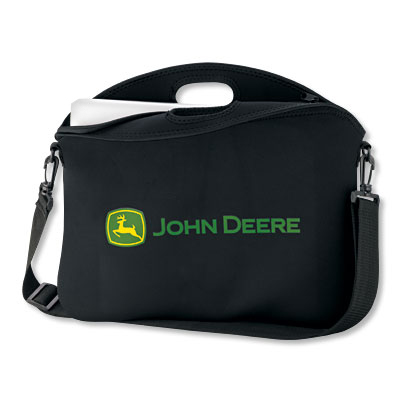 With this Neoprene brief, laptops can safely be transported to and from the work area. It features a convenient shoulder strap and, of course, the timeless green and yellow logo.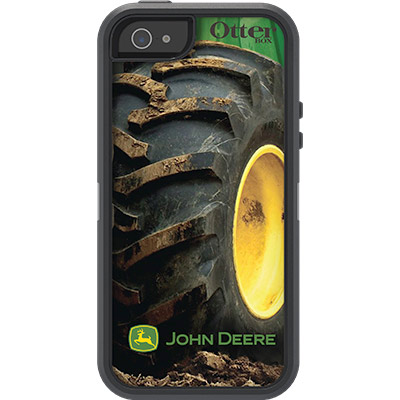 For those who are devoted to a rugged lifestyle, an ordinary phone case will just not do. This extremely durable case, on the other hand, will protect a phone during all kinds of situations; bad weather, heavy use or those random accidents. With this John Deere office accessory, fans can live out their lives in a carefree manner.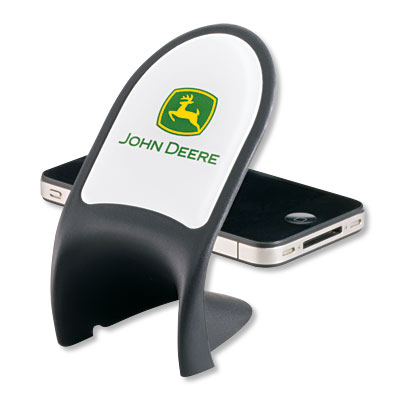 This grip stand keeps a phone close by and within easy reach, giving the owner quick access to the world. Even better than the convenience factor of this accessory, is the iconic logo that will be proudly flaunted.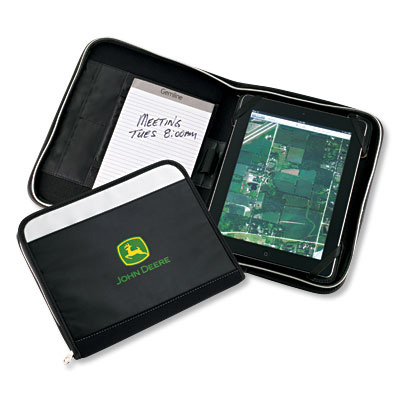 For any John Deere-loving office professional with a tablet, this Wired E-Padfolio is a must. It's extremely versatile; in the sense that it adapts to fit all tablet sizes. With business card storage and a pen loop, it allows professionals to constantly be on their toes.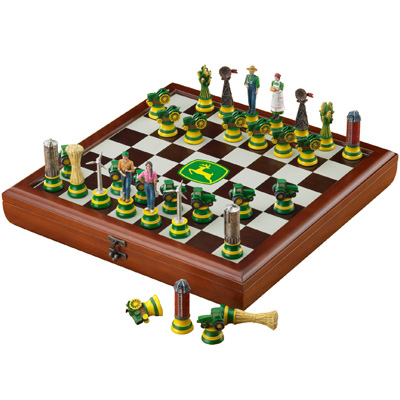 No John Deere office is complete without a collectable Heirloom chess set. This handcrafted and intricately painted set is definitely a conversation starter and will allow guests in the office a chance to admire the rich history behind the brand.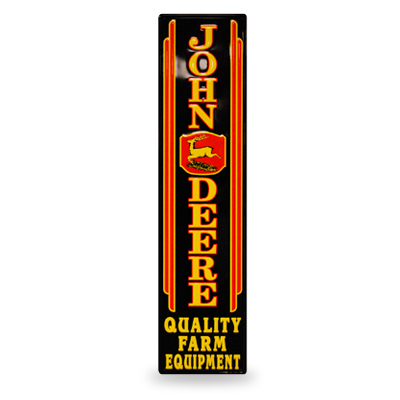 This John Deere quality farm equipment sign is the perfect fixture to hang anywhere in the house, but especially in the office space. The huge sign will act as a constant reminder to produce quality work in the office and on the field!
Hopefully, this list of 10 John Deere office accessories has helped in decorating a dream workspace! If you enjoyed this post or want to read others, feel free to connect with us on Facebook or Google+!
You might also like: