As a John Deere row-crop tractor owner, you know how important it is to make the most of your investment. With the right attachments, you can transform your tractor into a do-it-all machine that handles a wide range of everyday tasks.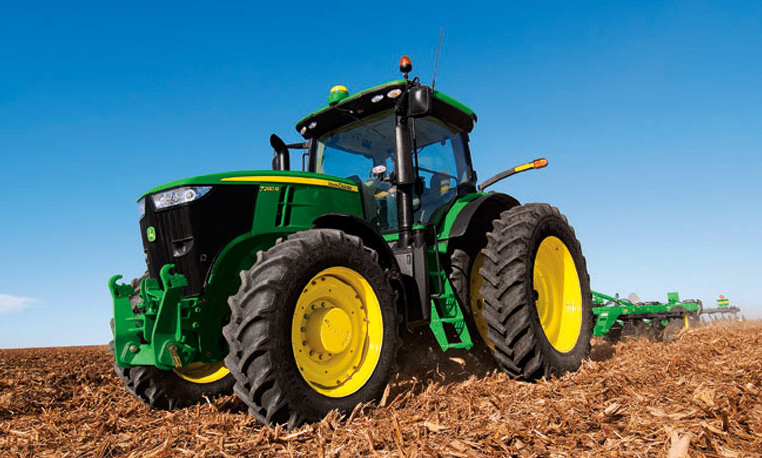 Everything from lights to toolboxes can make your job easier on a daily basis. Let's take a look at some of the John Deere row-crop tractor attachments you may want to consider for your machine.
Parts and Attachments for the John Deere Row-Crop Tractor
LED Lights: LED lights provide 44 times more life than halogen bulbs. They also cause less battery drain, as well as less drain on the tractor alternator, compared to halogen bulbs. Your eyes will thank you for using bulbs that emit sun-like color light temperature.
HID Lights: HID lights provide top-of-the-line output, as well as top-of-the-line performance. They have long lives with virtually no maintenance, and they can be easily installed onto your John Deere row-crop tractor.
Quick Hitch: This attachment is composed of tubular and box welded steel construction for superior strength. It also has heat-treated bushings to prevent cracking and breakage.
Toolbox: If you bring several tools with you out in the field, you'll want this convenient toolbox for your John Deere. It's composed of a weather-resistant material for the utmost durability.
Field Office: If you want an item to keep your files and small technology devices safe while away from the office, this item is perfect for you. The Field Office is designed to protect everything from documents to cell phones while you're outdoors, using your tractor.
Wiper/Washer Kit: Never deal with dirty windows again with the Wiper/Washer Kit, which can be easily used on John Deere row-crop tractors.
Accessory Mounting Bracket: This mounting bracket allows for the placement of in-cab monitors and accessories, and it can be mounted to ROPS posts for stability.
Power Strip: The power strip has six outlets that provide 12-volts and up to 30 amps of total power. They can be always-on or key-controlled for the ultimate convenience.
Cold Weather Packages: The cold weather package for the John Deere row-crop tractor improves cold-weather starting with a coolant transmission and charge pump heaters. Over time, it reduces wear and tear on the tractor.
Wheel Weights: Wheel weights are available in multiple sizes. They allow operators to ballast the tractor properly while working with implements for improved stability and traction.
If you enjoyed this post or want to read others, feel free to connect with us on Facebook, or Twitter!
You might also like: