During the busy harvesting season, many farmers strive for increased production on the field to ensure that all of their hard work and dedication will be worth it in the end. The John Deere S690 S-Series combine incorporates performance, safety, service and reliability features that make harvesting easier in large crop. With the collaboration of power, grain quality, and efficiency, harvesting can be transformed into a completely new experience.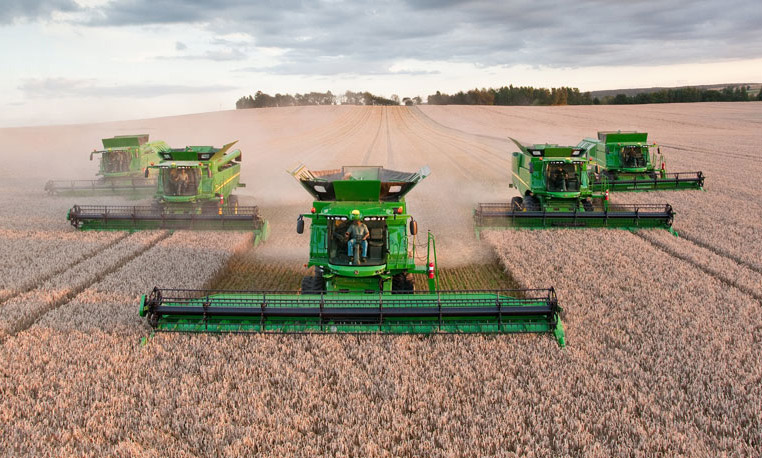 Let's comb through five key features of the John Deere S690 combine that will help farmers become even more efficient and productive on the field.
ProDrive™ Propulsion System
This groundbreaking machine includes a ProDrive propulsion system that automatically shifts between two speed ranges whenever there are changes in ground conditions. Harvesting time will not longer be lost shifting on rolling ground and slopes because the John Deere S690 allows harvesters to maintain great performance in terrains of every shape and size. The operator has the ability to set two custom speeds, one for everyday harvesting and another for tougher grounds or when transporting the machine. With precise control of ground speed and quick torque ability, this combine makes harvesting less stressful for operators.
CommandTouch™
With just the push of a button, operators can instantaneously select the feederhouse speed that works best with their current ground speed and crop conditions. The multi-speed CommandTouch feederhouse drive provides larger internal reverser units and corn heads for improved chopping. There are many useful components of the CommandTouch feature in the John Deere S690 that add torqueing ability and improve capacity.
EvenMax Cleaning System
The John Deere S690 features an extremely useful EvenMax cleaning system that has spacious cleaning area and provides enhanced shoe capacity. This high performing cleaning system will allow operators to experience less slope sensitivity and greater results.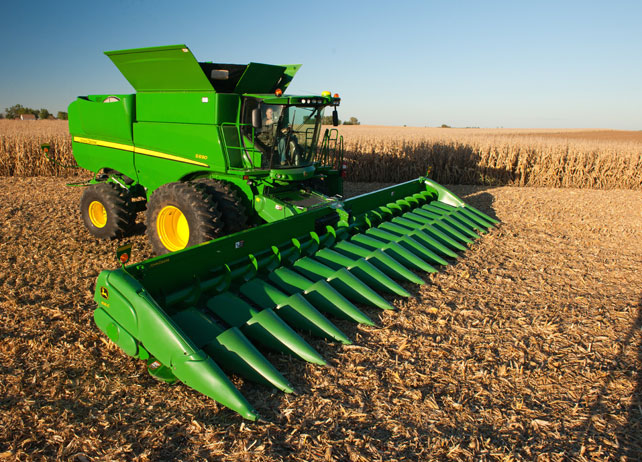 Closed-Center Hydraulic System
The S690 combine features a closed-center hydraulic system that provides many benefits for farmers. The inventive system uses a pressure-flow compensated pump, or PFC. This pump allows for immediate adjustments in the amount of pressure and flow needed to meet any changes of the combine's hydraulic function. The PFC pump produces that exact amount of oil pressure that is needed at the precise moment that it is needed. In this sense, the system is extremely practical and reactive to the systems demands. Operators will be exposed to less noise, easier engine starting, and less horsepower needed. Ultimately, this system provides a whole new level of precision control when harvesting.
Isochronous Engine Governor
While monitoring maximum power and rated power, the engine governor keeps speed consistent until rated engine power is surpassed. By reducing engine operating speed, the machine actually uses noticeably less fuel without sacrificing power. The S690's constant engine speed permits consistency and durability when harvesting.
With continual improvements being made to harvesting equipment, it's important for farmers to consider all of their options. Hopefully this has helped in highlighting some of the most beneficial features of the John Deere S690 combine. If you enjoyed this post or want to read others, feel free to connect with us on Facebook or Google+!
You might also like: