Time and time again, John Deere LED lights outshine sealed beam lights. By incorporating these advanced lights into nightly fieldwork, farmers will have a much brighter future. Having efficient and dependable lighting during the night shift allows operators to have an overall more productive experience on the field.

LEDs provide a bright way to work throughout the night shift, as they offer many unique benefits compared to sealed beam bulbs. Let's take a look at 5 key benefits farmers will reap when using John Deere LED lights.
Minimized Power Consumption
Other lights (like sealed beam bulbs) often cause a tractor's battery and electrical system to overload. However, this is much less likely to occur when using LEDs. Because LED lights draw from far fewer amps than sealed beam lights, they consume less power. Minimizing power consumption allows operators to run more lights with less draw, which can be especially helpful when using older model tractors. It also helps preserve your battery and alternator, leading both to live a much longer life. Presumably, this will also save in maintenance time and expenses while minimizing downtime.
Easy Replacement
John Deere LED lights are available in 450 and 1300 lumens, a flood or trapezoid style of light,  both coming with pedestal mounts. No alterations will need to be made to your John Deere tractor when upgrading to LEDs because they conveniently use the same wiring connections as sealed beam lights. It doesn't get much easier than simply plugging them in!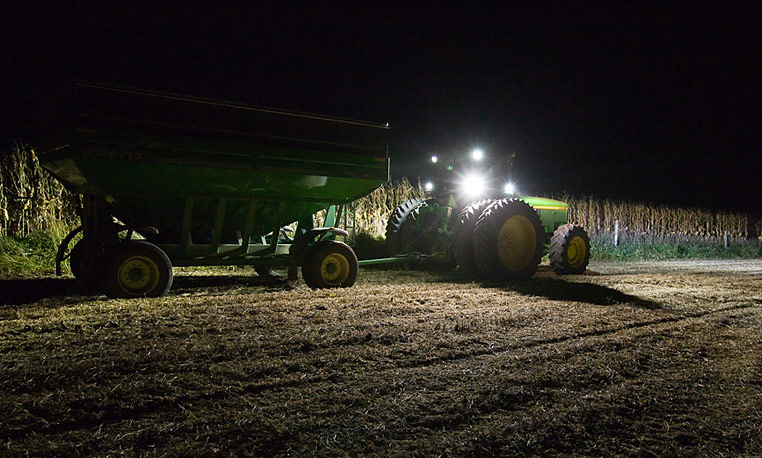 Advanced Light Output
What does advanced light output mean? Well, in simpler terms, this means that LED lights are just better and brighter than sealed beam bulbs. As you can imagine, the brighter the bulb, the easier it is for the operator to perform their nightly tasks. By helping operators see farther and wider, LEDs better depth and pattern perception. This causes less eyestrain, makes hooking up and unhooking implements easier and provides more field exposure with fewer lights.
Longer Life Span
Having to replace a light on the field is an unnecessary hassle that most operators actually dread doing. With 44 times the life of a typical bulb, (40,000 hour life rating compared to 2,000 hours for halogens) this is a problem that some operators will never have to face for the length of their tractors life. This is yet another instance that John Deere LED lights will reduce service time and unnecessary expenses.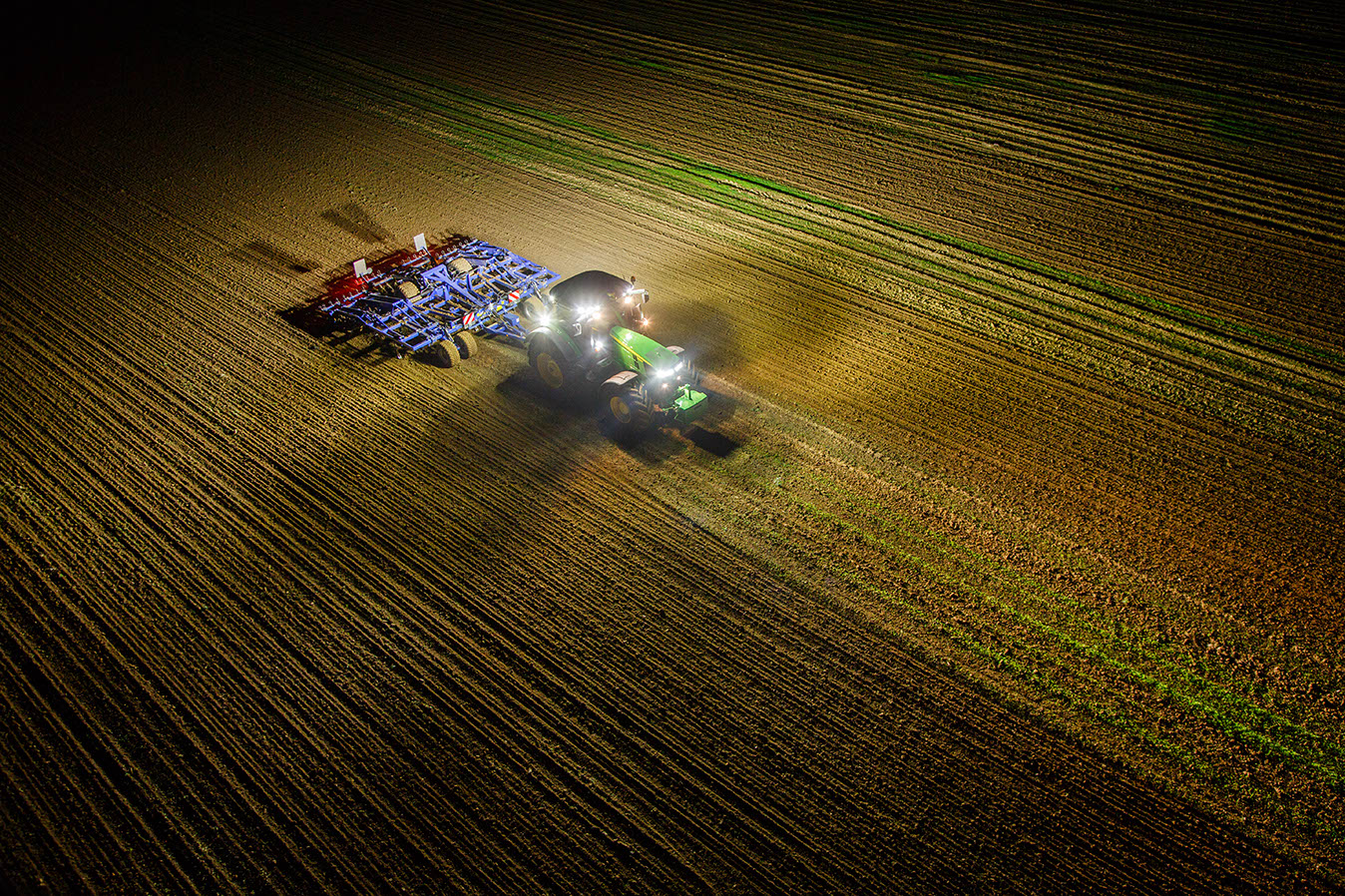 Tougher Performance
We must admit, John Deere LED lights are pretty tough. By tough, we mean they are extremely hardworking and durable even during undesirable field conditions. LEDs are completely resistant to vibration because they don't have filaments. This makes them a practical solution for rugged fields. They are also temperature resistant and maintain their brightness during all sorts of climate conditions.
Looking toward the future, farmers who use LEDs will be in control of their work hours knowing that darkness won't hinder their production. Rain or shine, day or night, a Deere fan's dedication to agriculture can't be stopped! If you enjoyed this post or want to read others, feel free to connect with us on Facebook or Google+!
You might also like: