The tracked John Deere feller buncher never disappoints loggers, as it offers high production logging even in tough terrains. With an optional in-the-floor window, providing sight to the ground, operators will be able to see for themselves. In fact, the entire cab is built to offer enhanced visibility.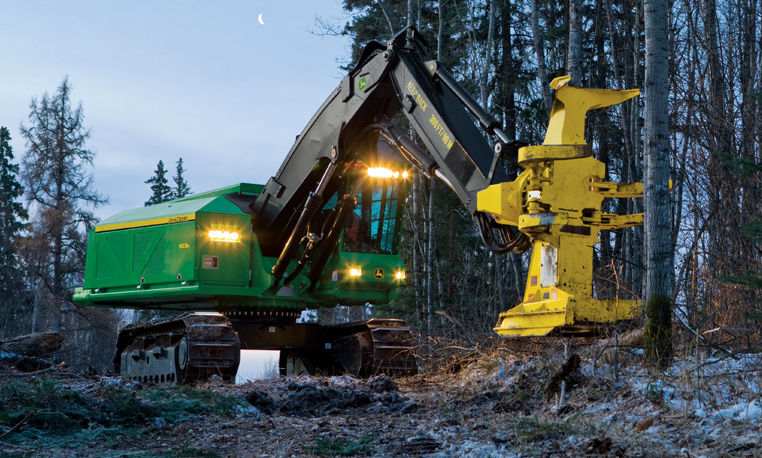 John Deere feller bunchers ultimately offer loggers more bang for their buck. We will explain some of the key benefits of each tracked feller buncher model, so that you can decide which is best to fit your forestry needs!
753J Tracked John Deere Feller Buncher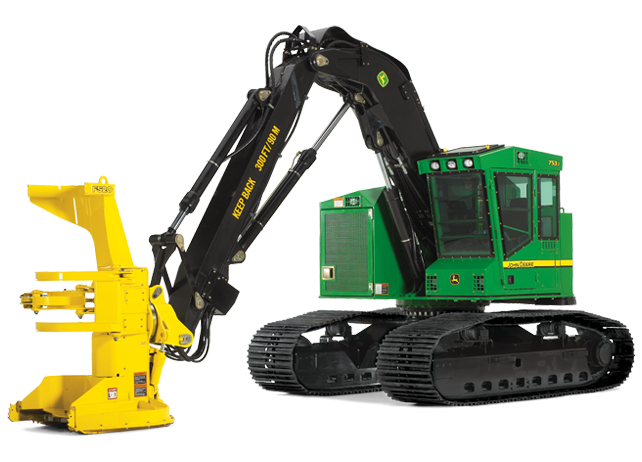 If you are looking to improve productivity, the 753J John Deere Tracked Feller Buncher just might be your perfect match. This piece of machinery offers a large-displacement 9.0L engine to deliver the power that loggers need to get their job done quickly and efficiently. With the combination of a powerful engine and smooth and speedy hydraulics, this machine can handle more trees with a faster saw-recovery time.
759J Tracked John Deere Feller Buncher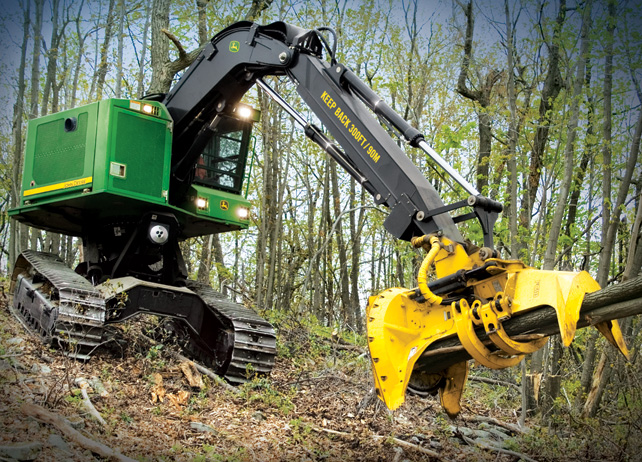 The John Deere 759J Tracked Feller Buncher also has a large-displacement 9.0L engine to deliver the same power and efficiency as the 753J. With multitasking hydraulics systems and double the cutting swath, these dependable machines will quickly become the productive push behind daily logging operations. Operators will have the ability to perform multiple tasks without the undesirable power drain. This machine includes the Shift-Tilt leveling system to ensure levelness on rough and uneven terrain.
903K Tracked John Deere Feller Buncher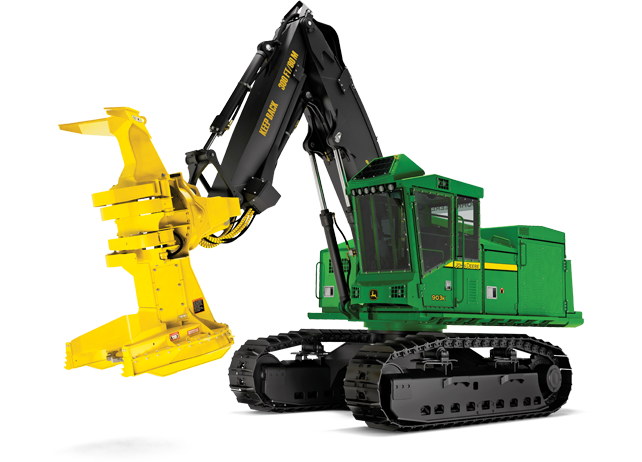 Because of their hectic days, loggers need maximum productivity out of their machines during every shift. The 903K Tracked Feller Buncher features a powerful fuel-efficient engine, fast hydraulics for excellent multifunction operation, deep cutting swath, and top performing head accumulation for supreme productivity. This machine also offers a luxurious cab to meet all of the operator's needs, simplified maintenance to help maximize uptime and easy access to service items and major components.
909K Tracked John Deere Feller Buncher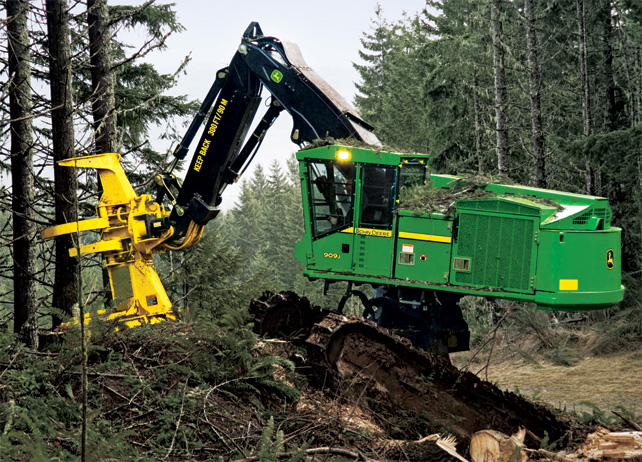 The 909K Tracked Feller Buncher is for the worst of woods with a large-displacement 9.0L engine, outstanding power and fuel conservation. This machine will keep you steady and level on rocky and rough terrain and also incorporates a LCD color monitor to provide easy access to a wide variety of important machine information and onboard diagnostics. The 909K aims to keep operations running smoothly and give loggers the tools they need to take on any challenges the woods throw their way.
953K Tracked John Deere Feller Buncher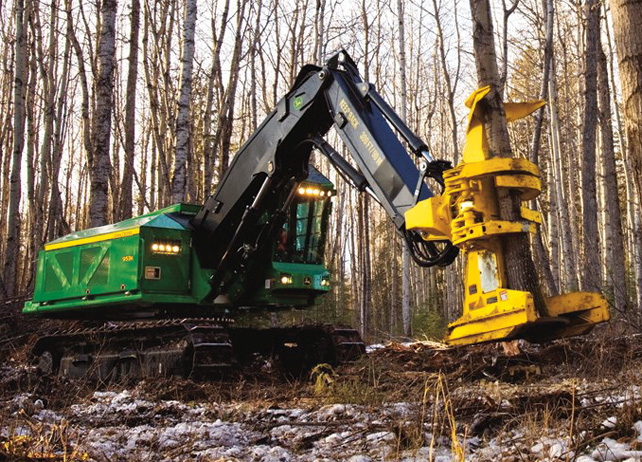 The John Deere 953K Tracked Feller Buncher incorporates a fully adjustable suspension seat to improve operator's comfortable, space and productivity. This quiet and smooth running machine has isolation mountings to diminish distracting noise and vibrations. The excellent visibility, powerful HVAC system and other fatigue fighting features provide the operator with everything they need for a comfortable and productive day in the woods.
959K Tracked John Deere Feller Buncher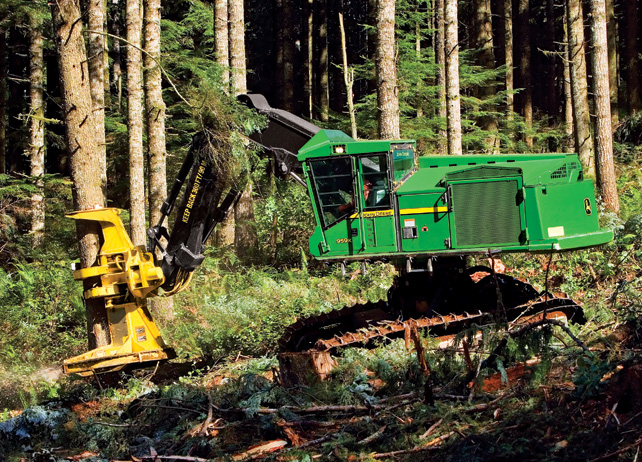 While the John Deere 959K Tracked Feller Buncher may be known for it's ability to cut wood, this isn't the machine's only expertise. Lowering operating costs and simplifying maintenance are also some of the many other things it offers. With Deere's fuel efficiency, operators will be able to become much more efficient with their daily operations while significantly lowering unnecessary fuel and maintenance expenses.
There are many tracked John Deere feller buncher models for loggers to carefully consider. We hope that this overview helped explain the key benefits of each! If you enjoyed this post or want to read others, feel free to connect with us on Facebook or Google+  or check out more videos on our YouTube channel!  
You might also like: