What would you do to easily streamline your fleet management to achieve more accurate bidding and better profit margins? With the ability to monitor machine productivity, preserve machine life and connect to a dealer network, John Deere Worksight provides the tools that every fleet manager needs.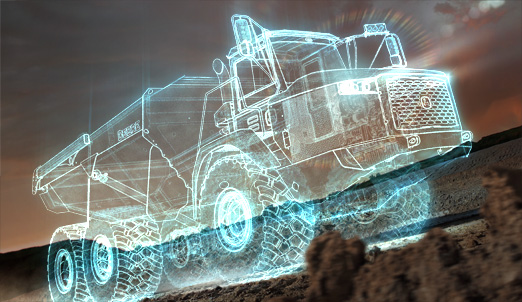 We've put together a video gallery explaining the many ways that John Deere Worksight can help maximize productivity and uptime while maintaining low operating costs.
We all know that improper machine operation practices can lead to expensive repairs, but sometimes it's hard to identify this until it's already too late. This video looks at the ways the John Deere WorkSight allows you to maintain proper practices throughout daily operations.
When keeping track of equipment across several jobsites, knowing the most efficient way to deploy your fleet can get tricky. However, with access to all the right insights, you can keep a better eye on things. Watch this video to find out how John Deere Worksight can help with this.
Find out how John Deere WorkSight helps you keep tabs on your entire fleet to maintain the best security possible. No matter how many machines you're monitoring or what brands they are, you can keep an eye on things from just about anywhere. Watch this video to learn more about this innovative construction technology and how it can help secure your fleets.
Unfortunately, it's true, you can't always be everywhere you need to be all the time. But, you can count on John Deere WorkSight to monitor your jobs even when you aren't available. Whether you are in charge of just a few machines or a much larger fleet, advanced insights on the operation can help identify opportunities and areas for improvement.
Efficiency is everything on the jobsite. Keeping track of machine data, grade control systems and payload weighing to optimize your operations can provide a clear competitive advantage. Find out how John Deere WorkSight gives you the tools you need.
Is uptime your number one concern? Well, it should be. With extremely useful insights and support exactly when you need it, John Deere WorkSight helps to increase your uptime. Watch this video to find out how John Deere WorkSight helps keep you up and running.
We hope this video gallery provided you with a better understanding of the many features that this innovative construction technology has to offer! If you enjoyed this post or want to read others, feel free to connect with us on Facebook or Google+!
You might also like: