John Deere has rolled out a new solution, John Deere WorkSight, in order to bring together machines, technology, and dealers to make tasks easier for customers. With John Deere WorkSight, users can ensure that they are always making the most of their machinery on the job.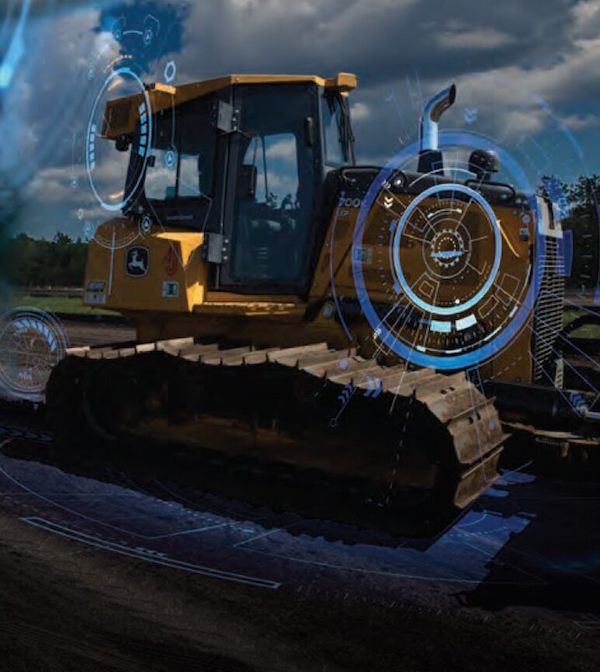 Let's take a look at some of the features of this solution, as well as how it helps customers out in the field.
What Is John Deere WorkSight?
John Deere WorkSight is a suite of technology solutions designed to make it simple for customers to manage any-size operations. Whether they are working with one machine or a large fleet, John Deere WorkSight can help. It is specifically designed to make it easier to manage John Deere equipment on the fly.
How It Works
With JDLink Ultimate Telematics, customers can remotely access any machine in their fleet. Machine-Health Prognostics allow users to analyze their machines' JDLink data and fluid samples to pinpoint issues before they arise. The Remote-Diagnostics and Programming Capability connects customers with their dealers to read and reset diagnostic trouble codes, record performance readings, and update software. Payload Weighing makes loading and moving material more efficient and accurate on select John Deere wheel loaders and ADTs. Finally, Integrated Grade Control helps dozer, excavator, and motor grader operators work faster and more accurately.
Key Benefit 1: Machine Optimization
John Deere WorkSight allows customers to quickly identify unused machinery to it can be redeployed. They can also easily compare fuel-burn rates across multiple machines, see time spent idling to reduce unnecessary fuel consumption, and view engine load. Additionally, virtual fences can be set up to improve security.
Key Benefit 2: Optimized Uptime
Dealer machine health monitoring can speed up response time and reduce costly downtime. Remote dealer diagnostics, machine-performance recordings, and over-the-air software updates reduce the time and cost of sending a technician to the job site. Machine-health recommendations identify potential problems early before they become expensive and maintenance tracking helps customers schedule services and better understand their maintenance costs.
Key Benefit 3: Optimized Jobsite
Fuel levels can be easily observed to forecast efficient refueling. Customers can also analyze the time spent in gear to identify operator-training opportunities. Data is autonomously collected in minutes with Kespry, and historical information on fuel consumption, passes, and payloads for reference on similar jobs can be quickly harnessed.
If you have any questions about John Deere WorkSight you can contact your local John Deere dealer.
If you enjoyed this post or want to read others, feel free to connect with us on Facebook, Pinterest, or Twitter!
You might also like: